Popcorn Cookies
I vote that all movie nights from here on out should include real AND cookie popcorn.  Who's with me?  Afterall, you've got to have something sweet to balance out all that salt and butter, right?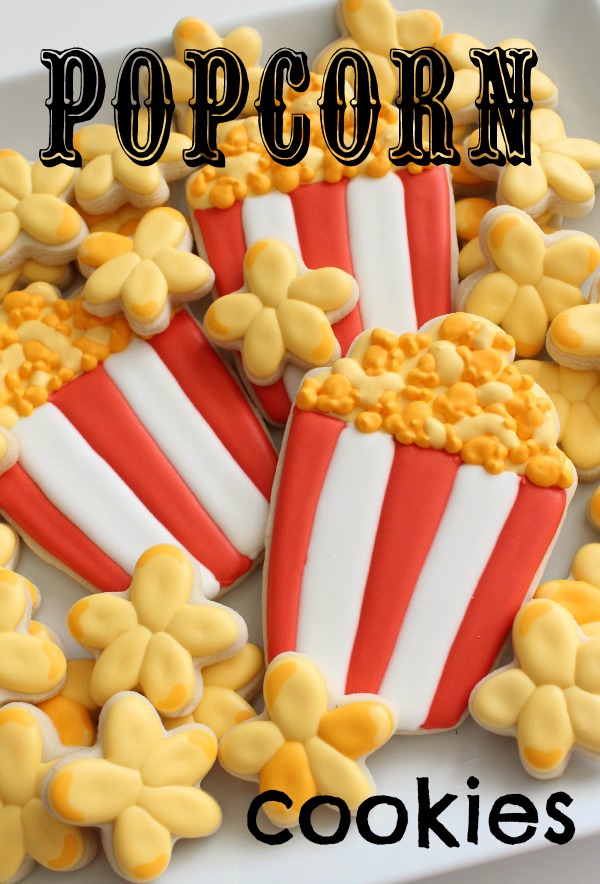 To make popcorn cookies I used this cupcake cutter from Karen's Cookies and trimmed just a bit off of each side.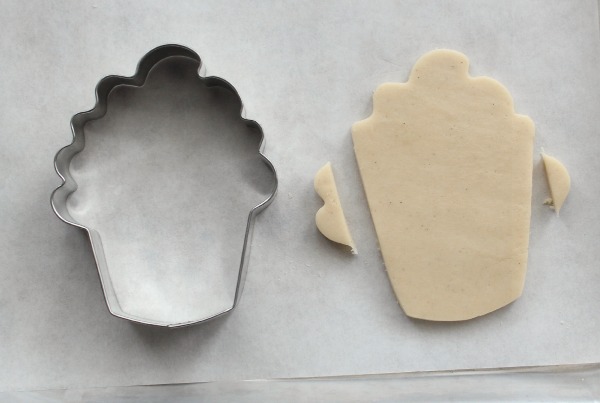 If you don't have this particular cupcake you could use another version or my favorite ice cream cutter.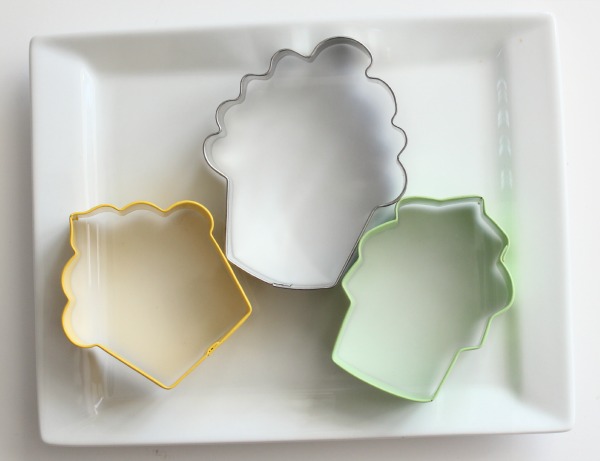 To make these cookies you will need:
Red piping and flood icing
White piping and flood icing
Yellow piping icing
Light yellow 20-second icing
Begin by outlining the bucket as pictured below.  I made a straight line across the top with a foodsafe marker so that my bucket didn't have a wonky top.
Once the cookie is outlined flood the stripes with the appropriate color.  If bleeding is a problem let the first color dry thoroughly before moving on.  I've also found that drying cookies with some sort of fan really helps with bleeding issues.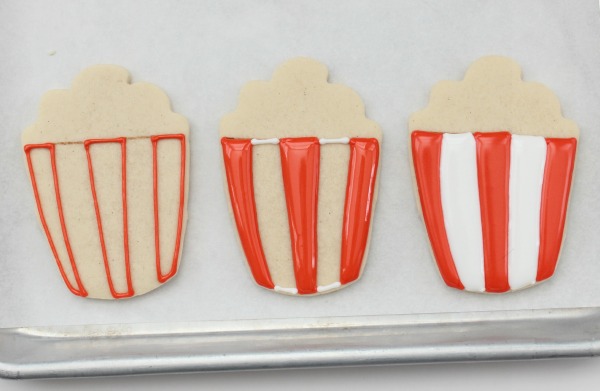 Once the bucket is complete, use light yellow icing to create a popcorn base.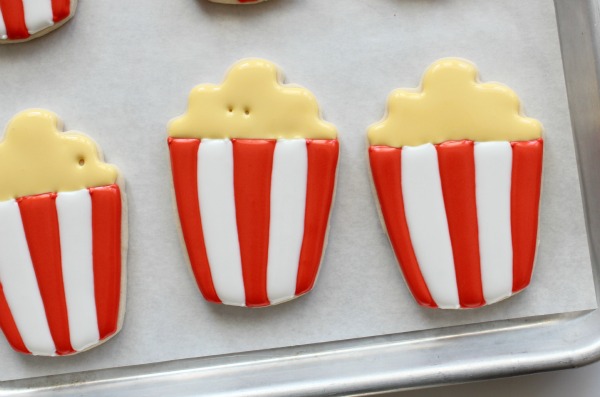 Once the base is dry use yellow piping icing to add popcorn kernels.  If you like add a little more texture with the lighter yellow icing.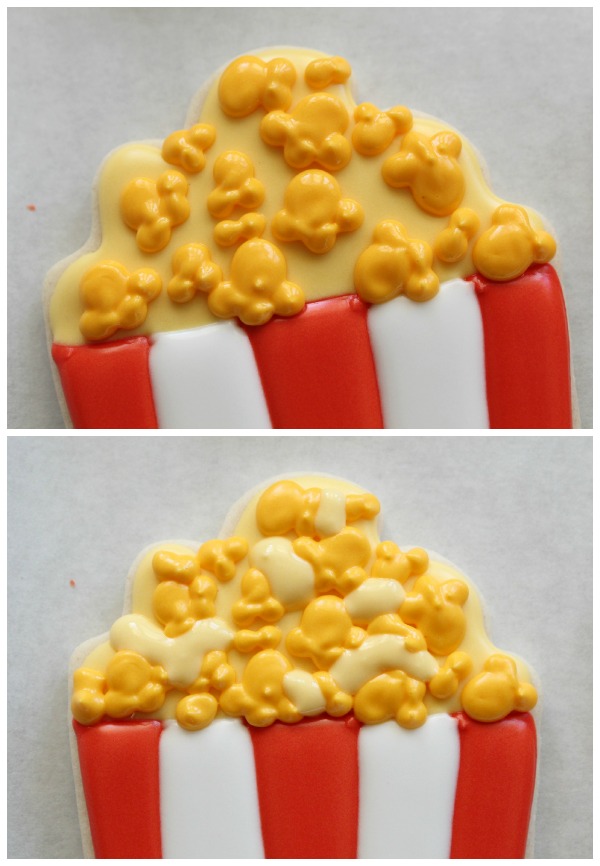 These cookies look great on their own, or you can mix them with mini-popcorn kernels.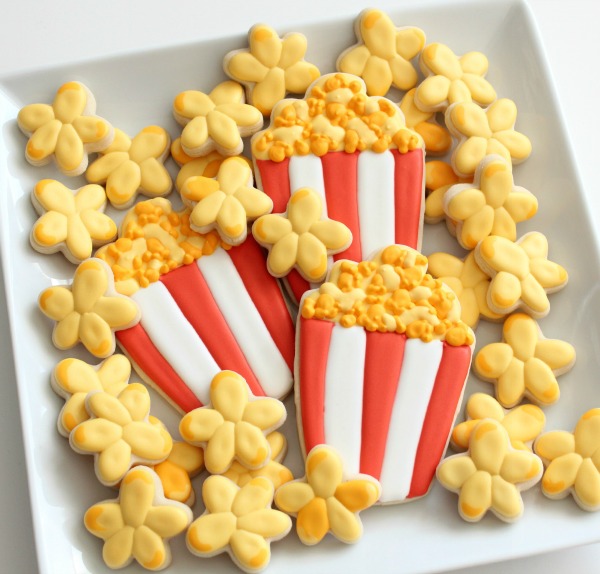 If you like these cookies you may also enjoy these fun ideas: