Re-thinking the Snowman Cutter
It's been another wacky week of weather out in West Texas.  We we went from almost summer to a huge snowstorm.  We don't often get snow, so it was pretty exciting.   I decided to take advantage of this last little bit of cold and use it as an excuse to make one last round of snowmen.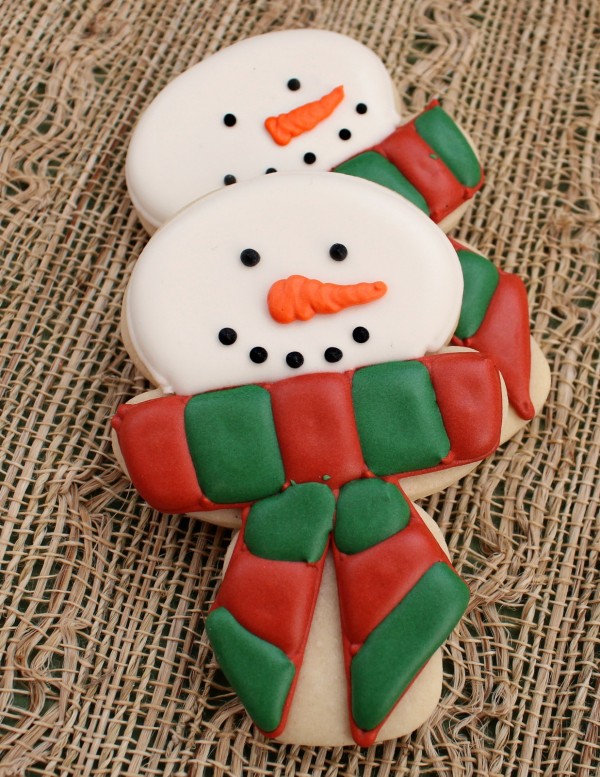 Most of the time when I get creative with cutters I change them into something completely new.  Not this time, though. Even though I used snowmen cutters to make snowmen, I completely changed them from the way they were intended to be used.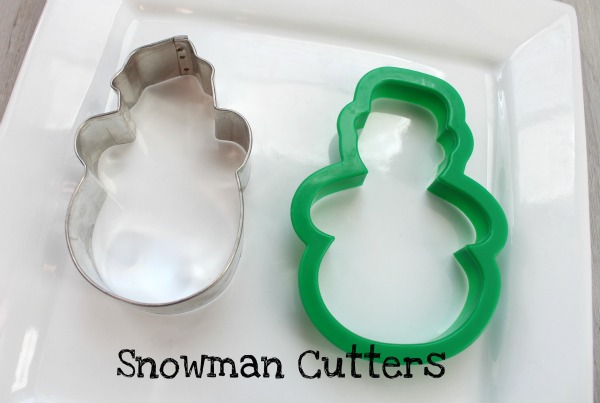 No fancy trimming or piecing here, though, just a little flip.  For some reason, the facial view is more appealing to me than the full bodied version.

Anyway, since I spent two hours on Pinterest browsing travel gift ideas instead of packing for a trip, I have to make it snappy.  So, here's the short version.  Pick any colors you like and use a #2 tip to outline and fill in alternating sections.  Remember to allow drying time in between filling.

When the cookie is filled, let it dry overnight.  Add a cute little face to the dry cookie.  To simplify it even further, you can use black candy pearls for eyes rather than icing.  Whatever works for you.  I'll show you a little trick to make it even easier in a couple of days.  Let them dry and you're done.

Pretty much the easiest snowmen cookies ever.  So easy, it's almost magic.  Seriously.  Take them over to you're neighbor and I bet she will magically agree to watch your house for a few days.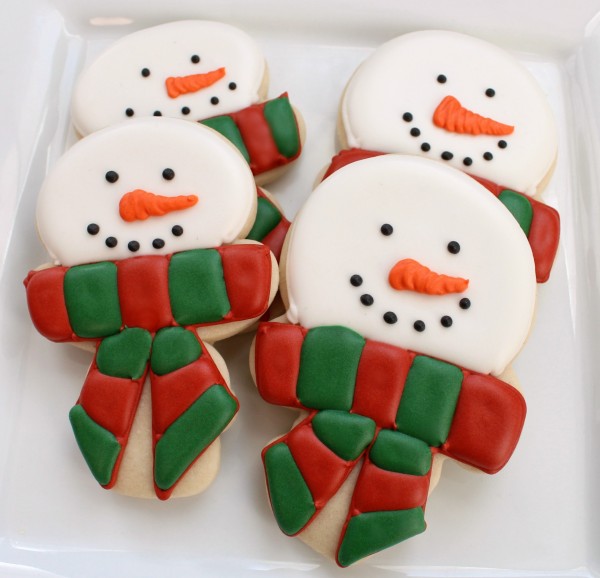 As much as I would rather stay here and hang out on the Intenets, I'm off to pack like a responsible adult.  But if you're like me and would rather look at cookies than do chores, go visit my friend Georgeanne.  She's having a linky party all about SNOWMEN!  Link up your snowman cookies and do not curse me after you spend two hours checking out everyone else's.  LOTS of fun cookies in one place!
Have a wonderful day, cookie friends!