Pretzel Cookies for Movie Night
Hi y'all!  No, I am not dead, just taking a few unexpected days off.  Seems like I have had my first run in with TECHNOLOGY.  Even after a week, I can't tell you a whole lot about what's going on, I am a little technologically impaired.
Anywhoo, remember those Garfield cartoons where he is killing a computer?  Well, I have never ever been able to say more honestly that I know how he feels!  I am doing EVERYTHING I can, but I want to forewarn ya, I may very well be the magical disappearing reappearing blog for a few more days.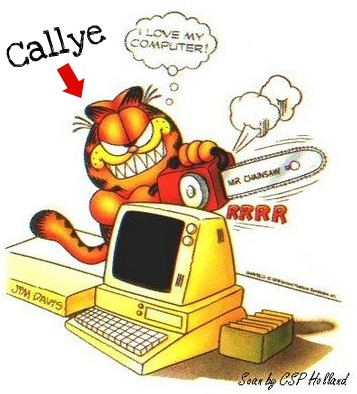 As for cookies, I made these many many moons ago, but wasn't very happy with the pics so I  held onto them. However, a lot of you have asked for them, so I thought I might as well toss them out here.  Easy is the word of the day…decorating doesn't get much simpler than this.
All you need is: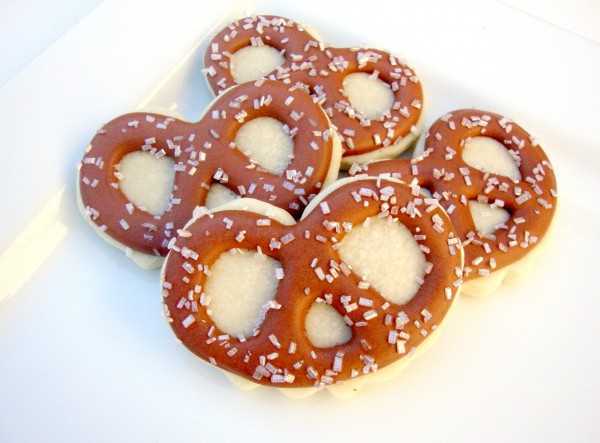 To make these cookies I smooshed one of my not-so-useful heart cutters until the bottom point was more rounded. 
Speaking of smooshing, is anyone besides me slightly annoyed that those goofy orange people from the east coast have forever ruined that word?  Sigh…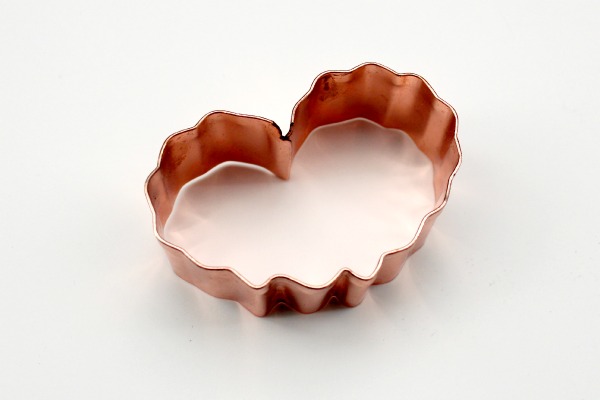 To decorate, use the icing to pipe on a regular pretzel shape.  Immediately go back around it to make it 3-D.  See how I did it?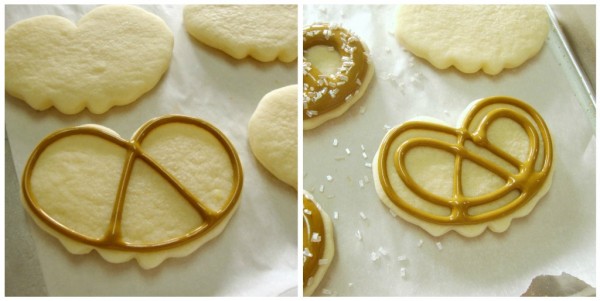 Quickly close up the second outline and fill it in.  Immediately sprinkle with coarse sugar.  Be sure to only work on a few at a time so that they don't dry before you add the "salt".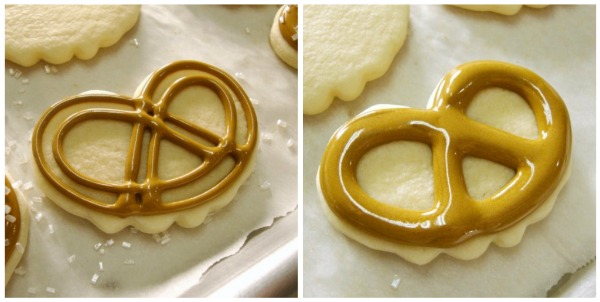 Let them dry and you have  a tricky treat!  Speaking of tricky, can you guess what cutters I used for the other two cookies?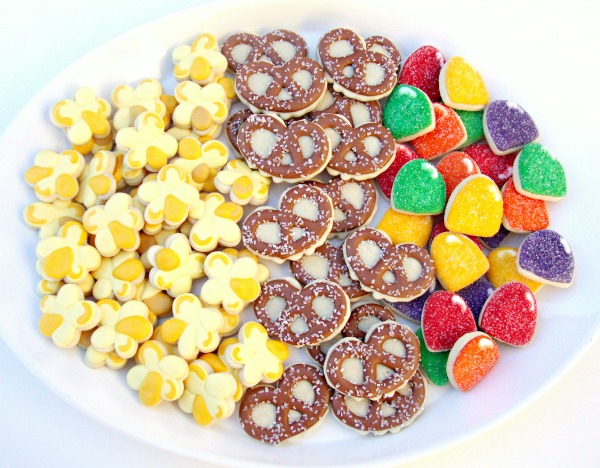 I used a wonky flower fondant cutter for the popcorn, and the handle cut-out from a purse cutter for the gumdrops.
If you are feeling frisky, it might be fun to experiment with flavorings in the icings or cookies.  Can you imagine fruit flavored gumdrops?  Could be fun!
Keep checking back…the good news about all this is that I've had a little more playtime this week, so I have some fun things on the horizon.  Thanks so much for all of the patience and support!