Star Wars Cupcake Toppers
*Sigh* When I grow up, I plan on being like my friend Glory. She has a beautiful blog,
Glorious Treats
which she updates often and on a normal schedule,
LOL
. One of these days, right? But for now you are stuck with me, the girl who promises a tutorial and
doesn't
get it posted until late afternoon. =)
Yesterday, I showed you these
cuppies
.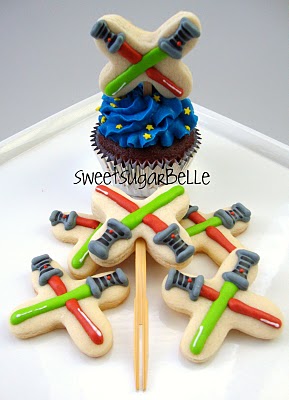 Today, I am going to quickly show you how simple it is to make these easy cookie-cupcake toppers. To make them you will need two things: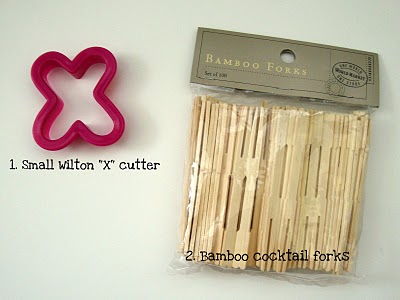 I got the cocktail forks at World Market, but they are available at most stores that carry party supplies. To begin you will need a batch of sugar cookie dough. Try my basic sugar cookie recipe, HERE.
To construct these precious toppers follow these four simple steps: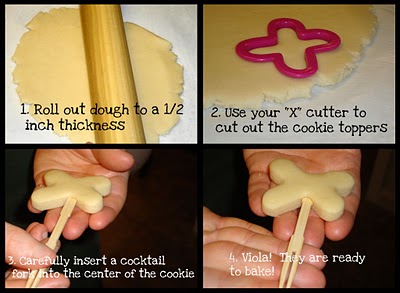 Bake at 350 degrees, and in 8-10 minutes you will have a ready to decorate cookie-cupcake topper! Enjoy, and happy decorating!