Itty Bitty Knitties, Knitting Cookies for Mom
I made these cookies for my mom, who is a knitting nut. So much so, she has committed to a project called knit-a year. Basically, you knit a few rows a day for a year, reflecting your mood by yarn choice. I tease mom that she will have the longest scarf EVER, but really it's very cool! You can check her progress on her blog, Knitrageous. I made these cookies for her. I thought they were a really fun way to test out my larger set planned for next week.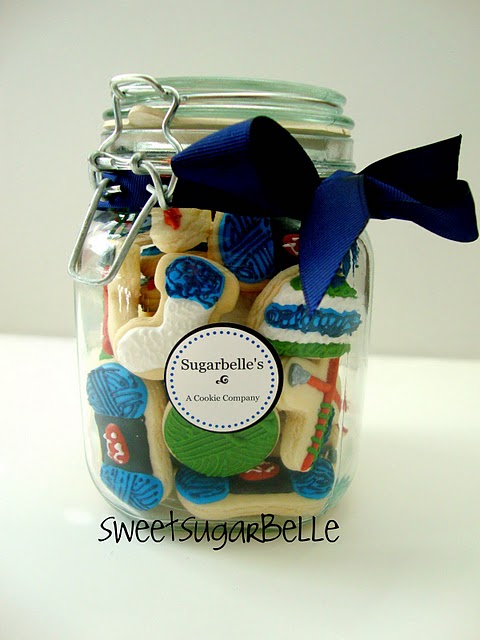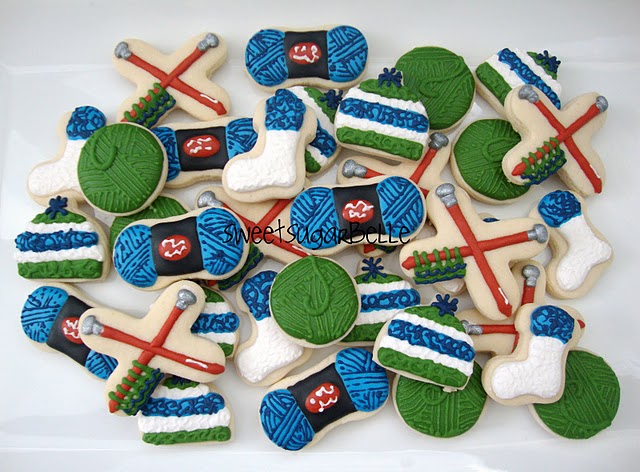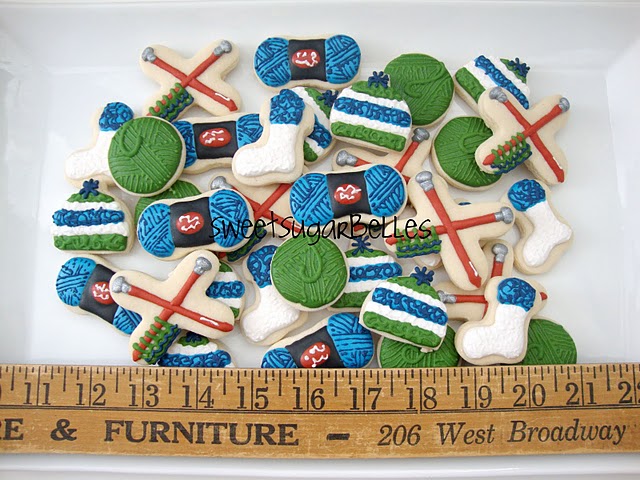 If you are looking for regular size knitting cookies, click
HERE
.