How to use the Stencil Genie and a Giveaway
Once upon a time, I bought every single cookie tool known to man. Then, as time went on and I ran out of storage space, I cleared out all the fluff and kept only the things I truly use and love. It's not often that a gadget that finds a place in my heart, but when the Stencil Genie hit the scene last year, it did just that! So this year, in honor of the Stencil Genie's first birthday, it's creator, Ginny Levack and I decided to celebrate with a giveaway. But first, I'd like to tell you a little bit about how the Stencil Genie works.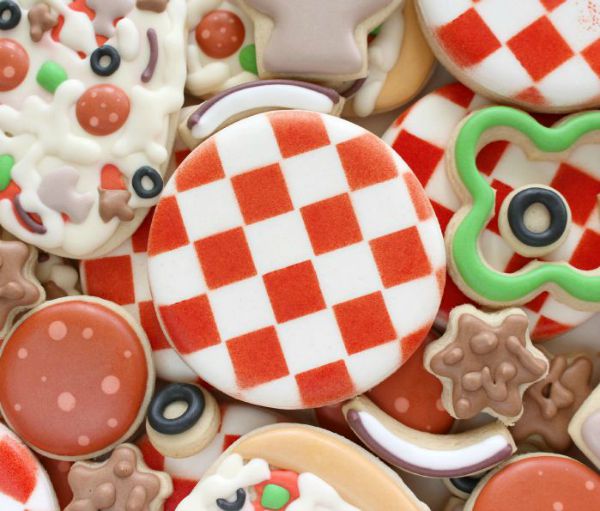 Many of you already use the Stencil Genie, so, this is a review. But for those of you who have not, here's a quick little overview. The Stencil Genie is made up of four parts. A two-piece frame, plus two additional "Wonderbars" (sold separately) for airbrushing cookies on a stick.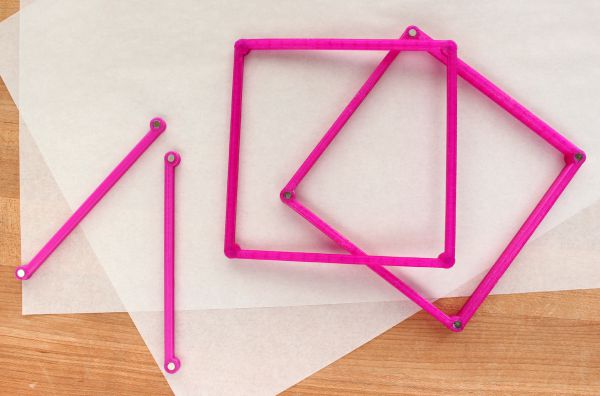 If you look closely you'll notice that one side of the frame is slightly taller than the other. This is to accommodate cookies of different thicknesses.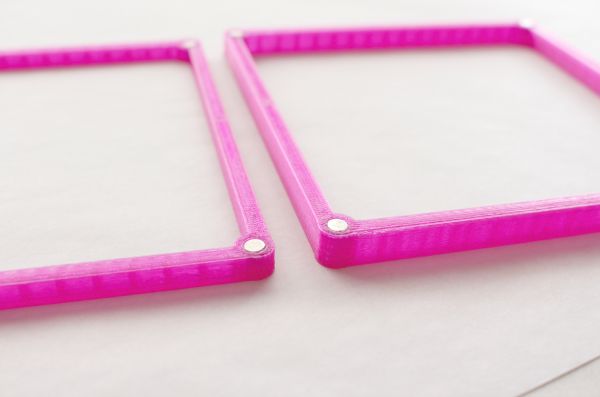 To use the Genie, place the square pieces magnet side-up and position the stencil over one side of the frame.
You may be able to use larger stencils in the Genie, but the best size is a five and a half inch square. I especially like designs from The Cookie Countess, Artfully Designed Creations, and Killer Zebras for my projects.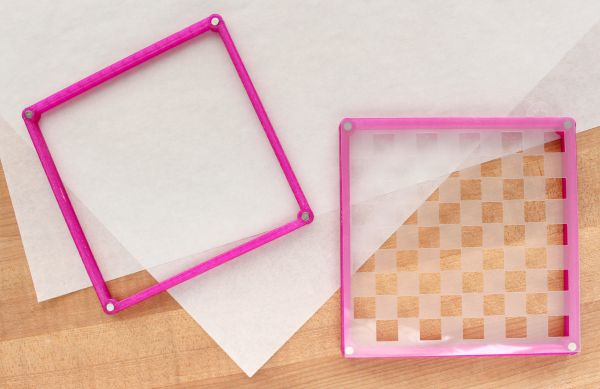 When the stencil is in position, secure it by placing the second side over the bottom, magnets touching.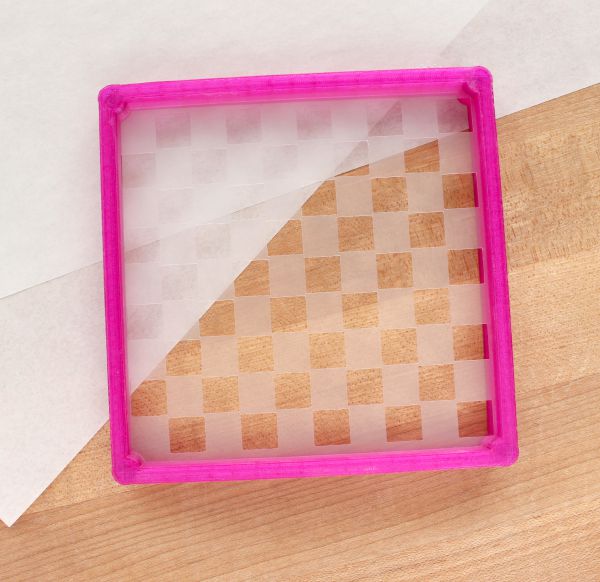 Next, place the stencil over a cookie that has been flooded and allowed to dry.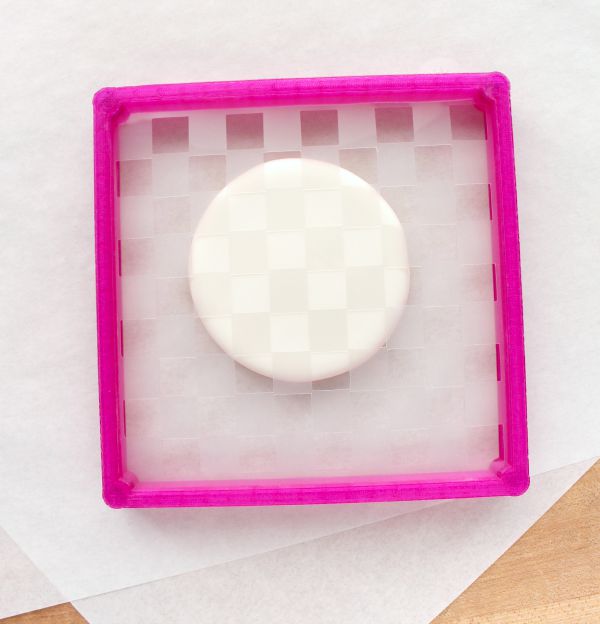 Use icing, an airbrush, or aerosol spray color to apply the color in light, even layers. Remember to be as light handed as possible. If you use too much color or icing the excess can seep under the edges of the stencil and ruin the design.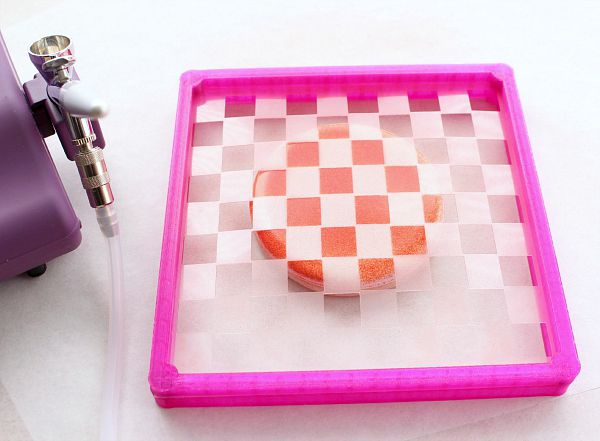 After applying the color, carefully remove the frame to reveal a beautifully stenciled cookie.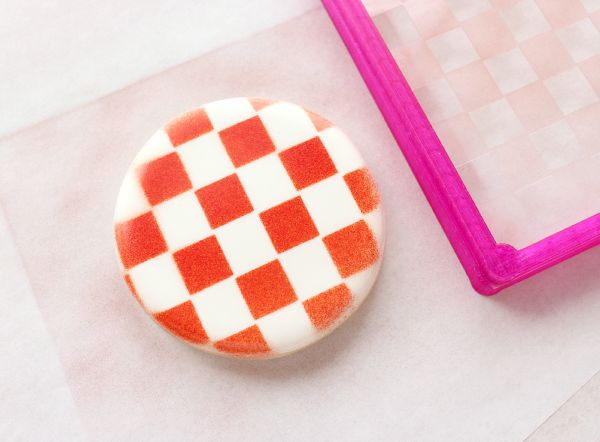 Stenciled cookies make great stand alone designs, but I especially love to use them in my cookie platters to kind of "tell a story," if you will.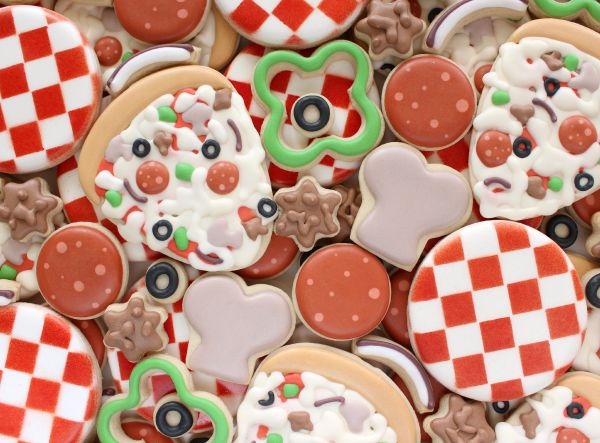 Now that the technical stuff is out of the way let's talk about the giveaway! In honor of the Stencil Genie's first birthday, one lucky reader will win:
one Stencil Genie (second generation with Wonderbars)
the Air Genie Pro airbrush system
and five Cookie Countess cookie stencils
Must be 18 years or older to win. Good Luck! a Rafflecopter giveaway