Decorated Peeps Cookies…in Disguise
Okay, okay, I admit it. I love Peeps. And not just the marshmallow kind, I love cookie Peeps too.
As a matter of fact, I love them so much that this is third time I've made them on this blog. Just when you thought you'd seen every possible spin on this old fave, I'm back with a new twist. Peeps cookies, in disguise!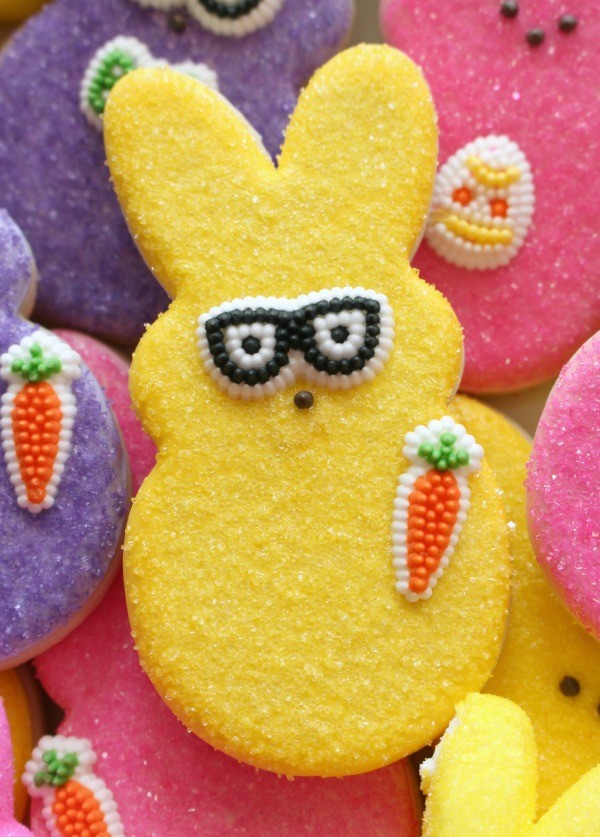 Once upon a time, if you wanted to make Peeps cookies, you had to get creative. These days, Wilton has you covered. You can now buy Peeps cutters in a variety of sizes. I used the smaller bunny from this set, but if you prefer larger cookies, these are the cutters for you.
To decorate these cookies you will need:
Begin by using a #2 tip to outline and fill the cookies as pictured below.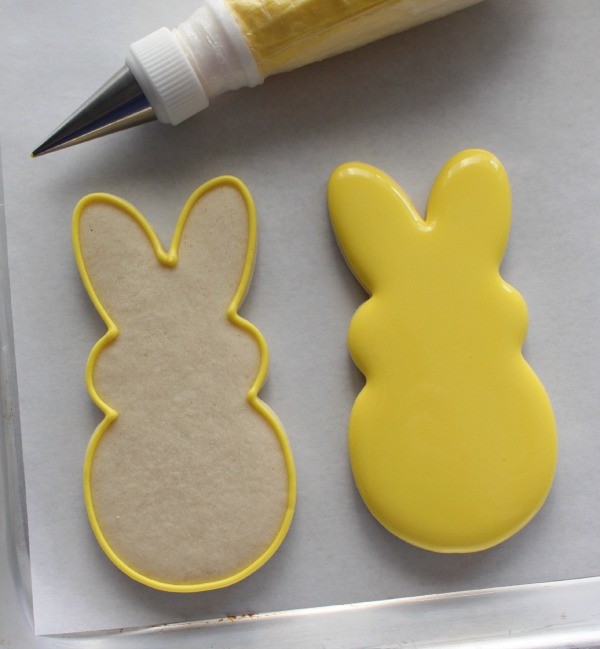 After a minute or two, use tweezers drop the decorations of your choice onto the wet icing. I've always been a sucker for nerdy glasses.
If necessary, reposition with a toothpick or 2-in-1 tool.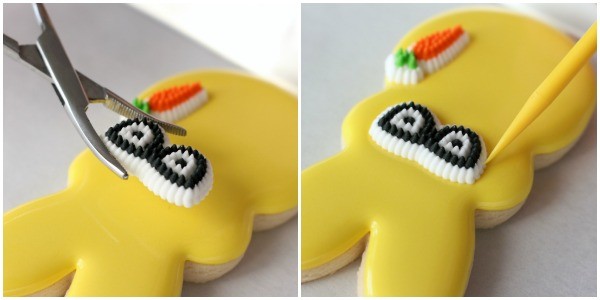 Next, give the icing a sprinkle of yellow sugar. Work quickly to ensure that it adheres to the cookie.
Word of advice, a thick layer of sugar can get pretty heavy. Be careful not to over-sprinkle or the icing may spill over the outline.
When the cookie is completely dry (this can take anywhere from four to twenty-four hours, depending on where you live) use a soft brush to gently brush away any excess sugar.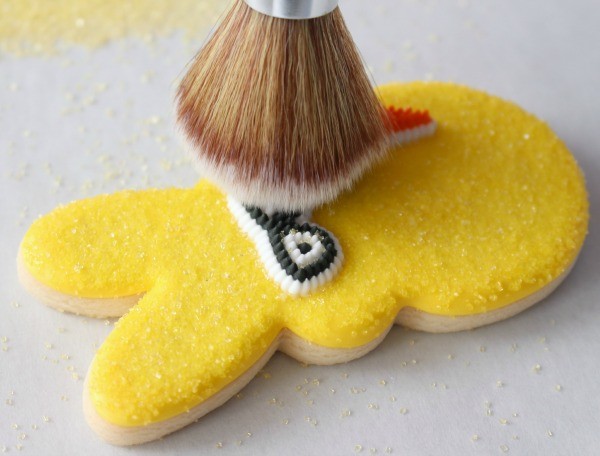 Use a small round tip (such as a #1 or #1.5) to add eyes and a nose (as pictured below), or in the case of the cookie above, just a nose, and there you have it, my third edition of decorated Peeps cookies!  Easy breezy, right?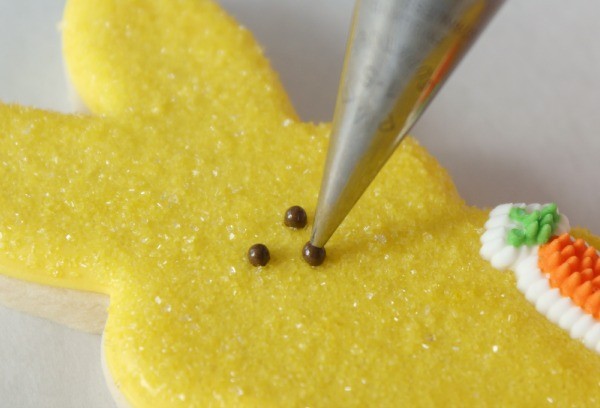 These days Peeps come in every color under the sun, but my favorite combo will always be yellow, pink, and purple. What's yours?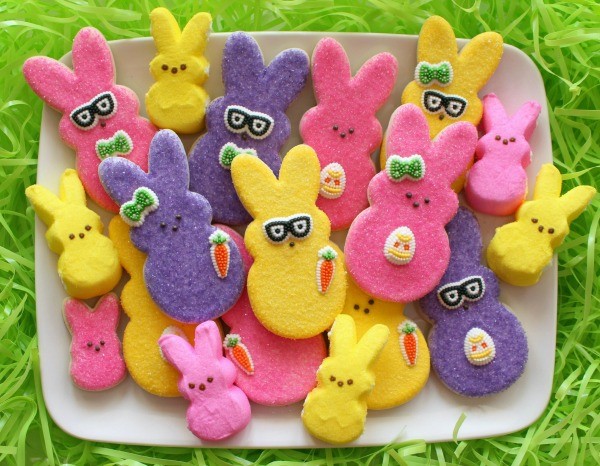 Easter just isn't quite Easter without a healthy dose of Peep-tacular treats.  For more inspiration, check out the following links:
Disclaimer: As a member of the Wilton Sweet Treat Team, I received products and/or compensation for this post.  I am a long time user (and lover) of Wilton products.  I personally selected the products featured in this post.  All ideas and opinions are my own.