Gerbera Daisy Cookies
I love the look of airbrushed cookies, but I always get a little nervous when it's time to break out my machine.  So, today I've asked two of my favorite airbrushers (that IS a word) Laurie and Jeanette of
SugarBliss Cookies
to demonstrate how they create their beautiful gerbera daisy cookies and give a few tips on making airbrushing easier for those who are airbush-impaired (like me).

Hello again! Laurie and Jeanette here from
SugarBliss Cookies
.  Callye asked us to put together another airbrushing tutorial for you!
Almost all of our cookies are airbrushed these days.  The airbrush is by far out favorite cookie tool and it is VERY addicting.  It always looks like the design is missing something when we try to make a cookie and skip the airbrushing.  It is a great, easy, fast way to add dimension and color to cookies.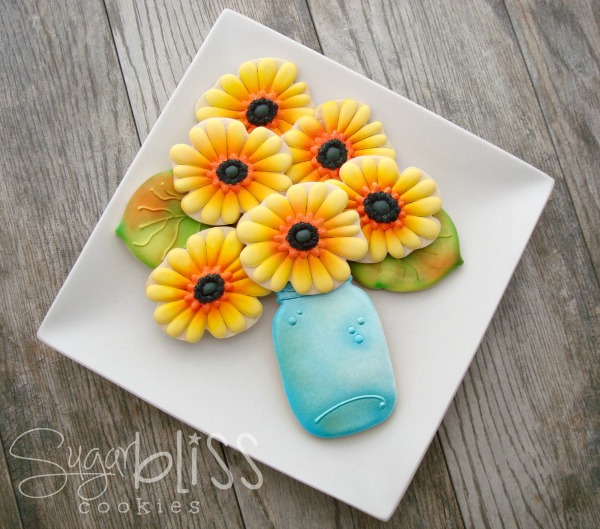 We get lots of comments from people that are afraid to use their airbrush.  If you're one of those people, here are a few tips and tricks to get you started.
Go easy with the trigger.  Less is more!
You are never done with just one color.  It takes two, three and sometimes four colors blended together before your get the shading and dimension right.  Think highlights and low lights.
Every airbrush behaves a little differently.  Get to know YOUR airbrush.  We have two of the same brand and they spray completely differently.
We have totally made all of this up.  This is SugarBliss airbrushing 101.  We have never taken a class and neither one of us had ever used an airbrush before cookies.  Everything we know is from trial and error.  You will learn so much from actually using your airbrush that we could never explain in a tutorial.
We like to use a sand dollar cookie cutter for our Gerbera daisies because we like the imperfect shape it gives them.  You can find a similar one here.
Let's get started.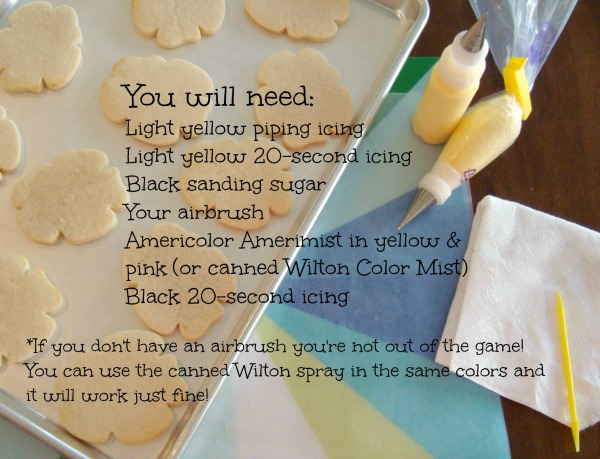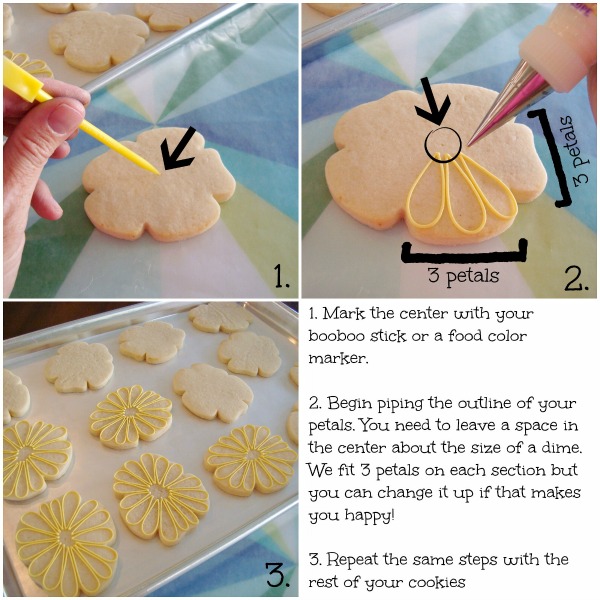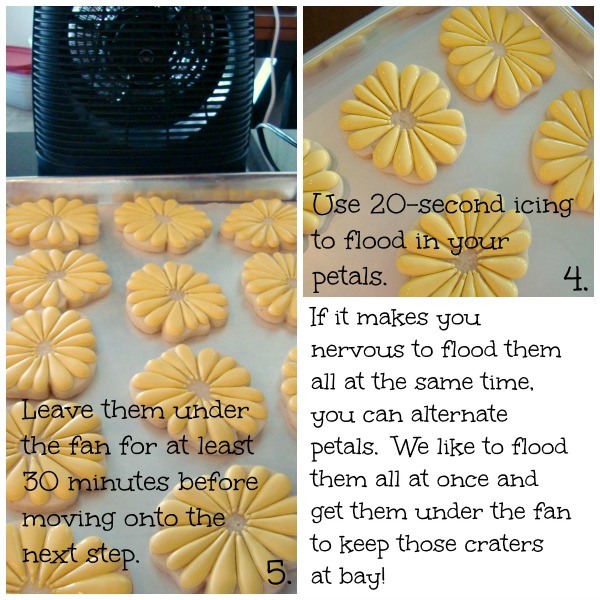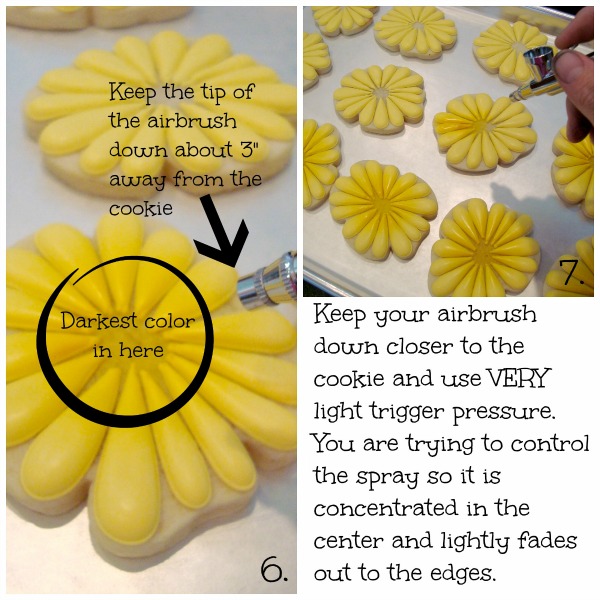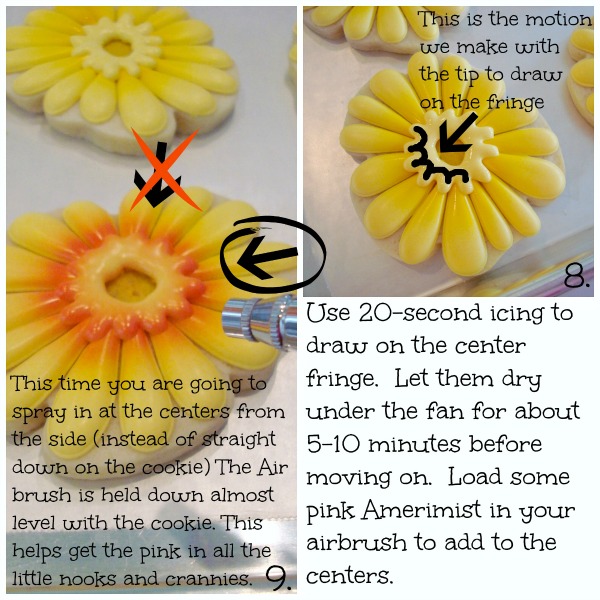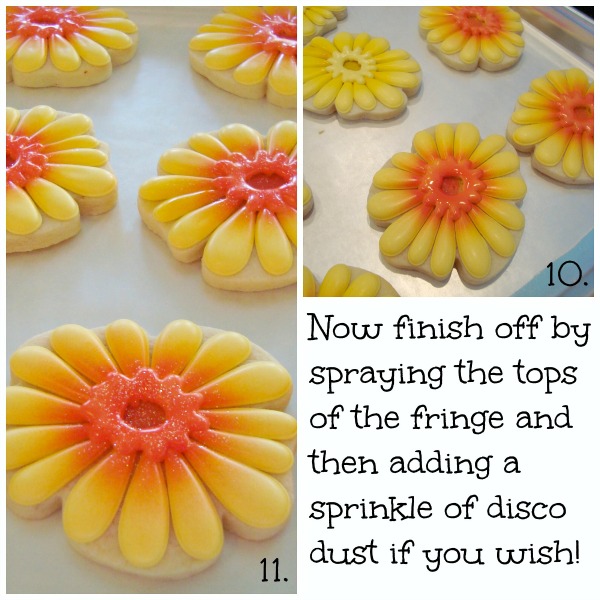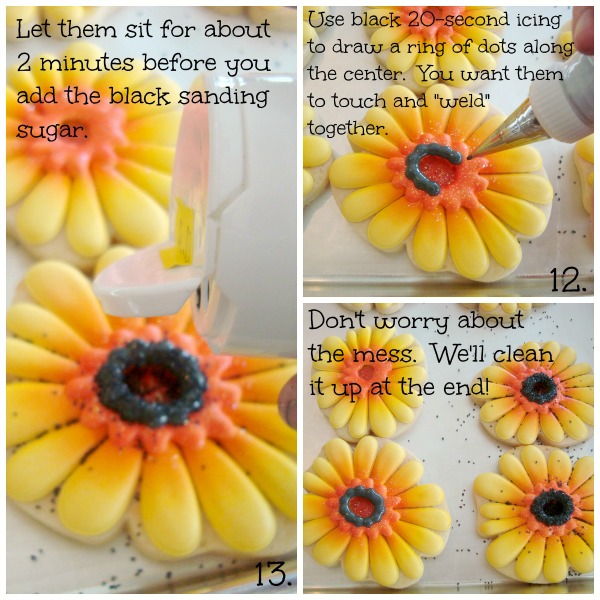 As we mentioned before, we're entirely self taught, so we love hearing tips and tricks from other airbrushers.  If you're already a pro, please share your advice and experiences with all of us in the comments below.

Be sure to like SugarBliss's Facebook page to keep up with all of their latest creations!