Denim Pocket Cookies
Blame it on my Texas roots, there will always be a special place in my heart for blue jeans.  I guess that's  why I love these pocket cookies so much.  Not only are they adorable, they're oh so easy to make!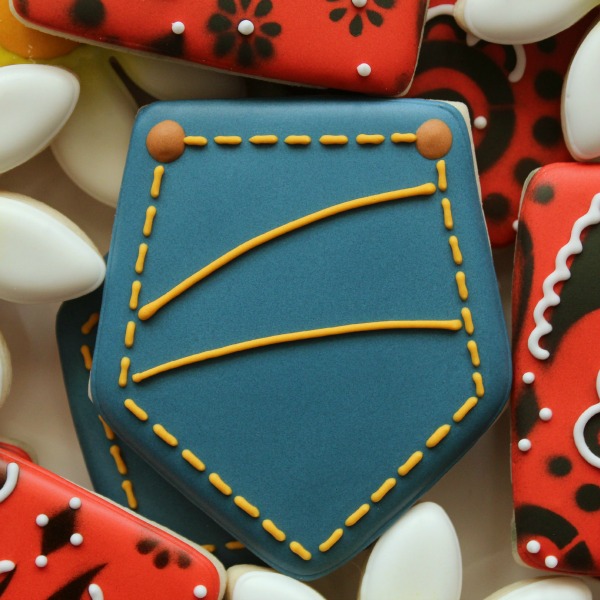 To make my pockets, I trimmed the house cutter from this Wilton set but you can purchase an adorable pocket cutter from Whisked Away Cutters, here.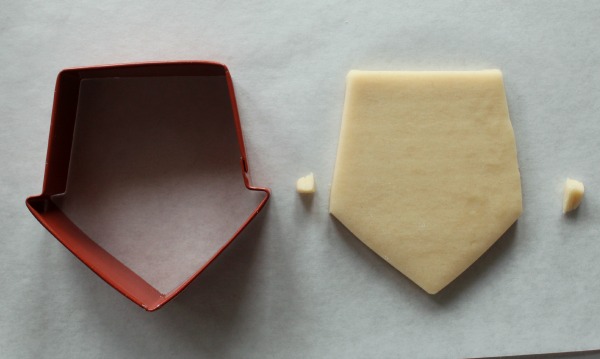 To make these cookies you will need:
Navy blue piping and flood icing
Yellow piping icing
Begin by outlining and flooding the cookie as pictured below.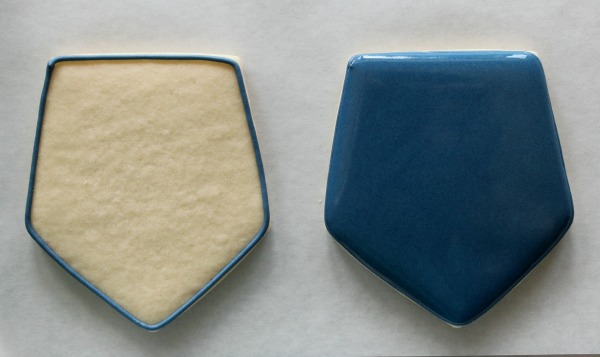 Once the base is completely dry (this can take up to twenty-four hours) add the details below.
Use tan icing to create copper rivets, add stitching and whatever pocket detail you like, and you're done.  It doesn't get much easier than that!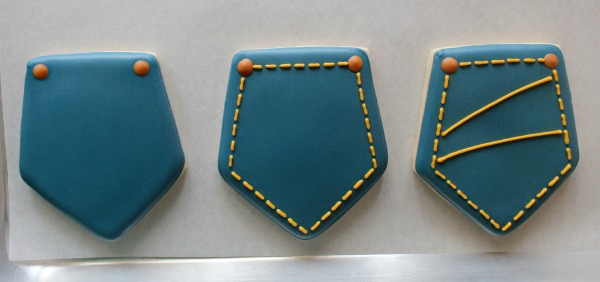 These cookies make the country girl in me very happy.  I hope you make them soon!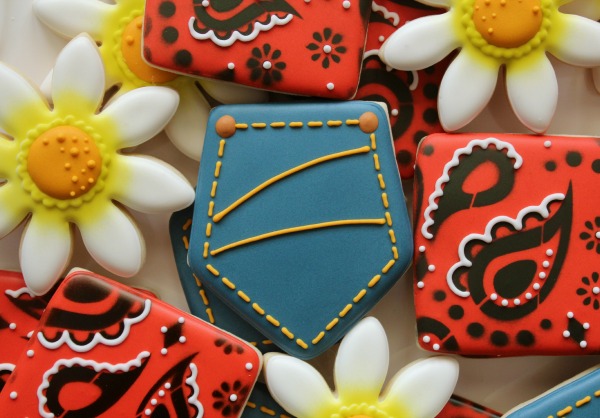 For more inspiring products and ideas, be sure to check out the following links: