Decorated Tutu Cookies
Despite a complete and utter lack of grace, I still have a thing for ballet.  There's something so elegant and feminine about tutus, even in cookie form.  These pretty cookies are beautiful and easy to make.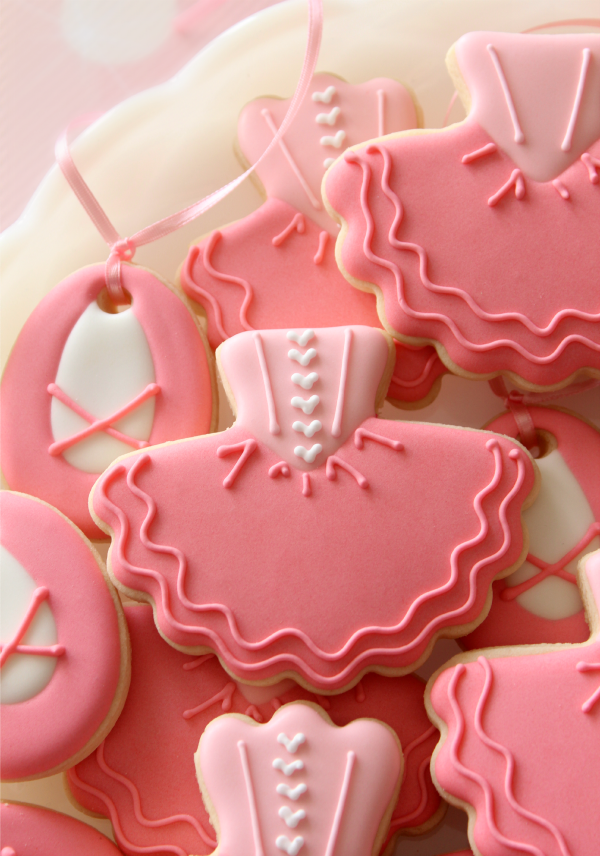 While there are several gorgeous tutu cookie cutters available,  I don't make them enough to justify the investment.  So, I used cutters from my collection.
My favorite design began as a shell, trimmed with a heart. I'm kind of partial to this vintage Wilton version, but any shell will do.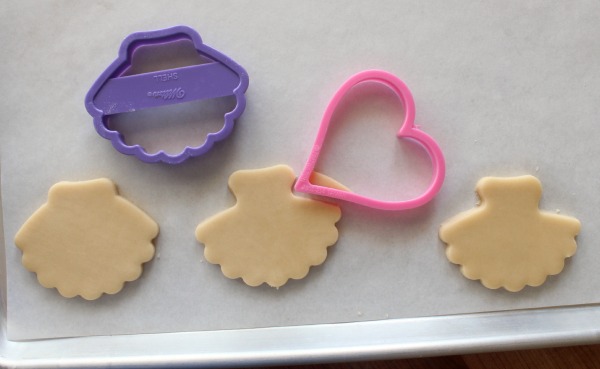 The great thing about this cookie is that it's completely customizable.  If you prefer  sleeves, take the trimming a bit further and use the heart to create a v-shaped neckline.  For a fuller skirt, cut at a different angle, perhaps with a different cutter.  The possibilities are endless!
Decorating this cookie can be as simple or complicated as you like.  To make these, you will need:
Begin by marking a line between the bodice and skirt.  I use this trick to create uniform cookies without dragging out my Kopykake.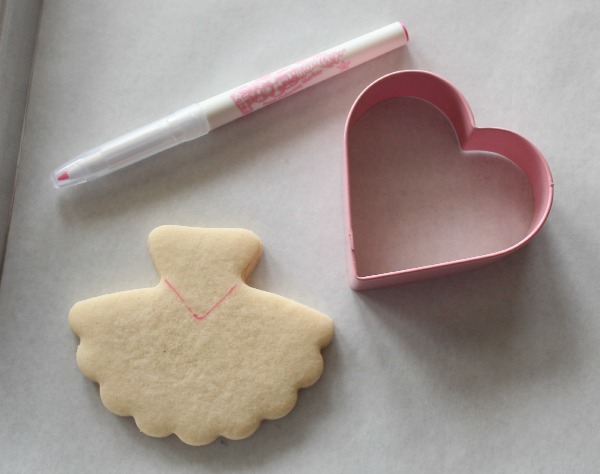 Next, use 20-second icing to flood the cookie as pictured below.  Wait a bit between each color to create a nice seam between the two sections.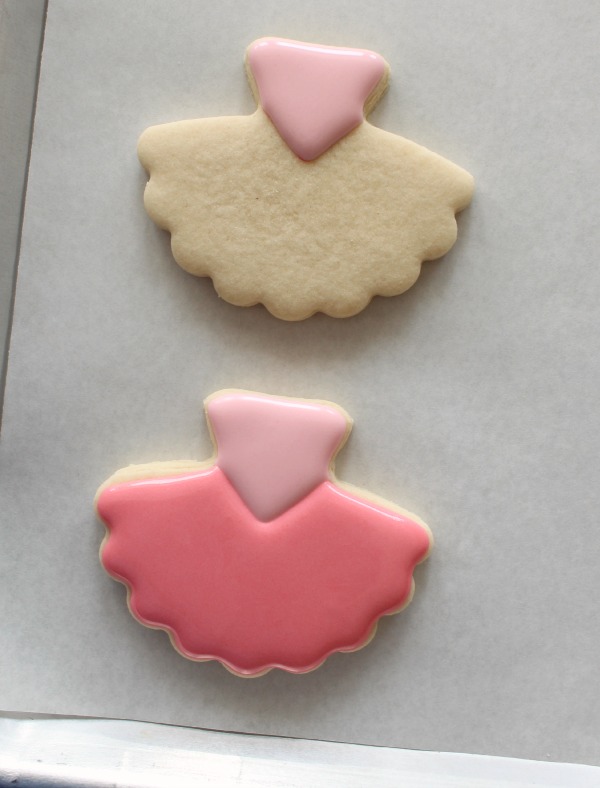 Once the cookie is dry,  add any details you like.  I used a #1.5 tip to add laces, ruffles, and seams.
If you don't have a shell cutter, try these ideas.  I've had great luck with several cutters from my collection.

Scalloped circles work well, along with Elmo, flowers, jellyfish, and even eggs.
You don't need a monster cutter collection to make amazing cookies, just a little imagination!

{1. A, 2. B, 3. C}
For more inspiring ballet cookie ideas, be sure to check out these links: