To the Angels of Sandy Hook Elementary School
Last Friday started like any Friday.  I got up, took my kiddos to school, forced myself to go to the gym, gave up too early then called one of my besties to keep my company while I washed dishes.  Except when I called, instead of her normal happy hello, I was greeted with, "Are you watching the news?"
I guess in a lot of ways I choose to shelter myself from the evils of the world.  But on that life changing day I had nowhere to hide as I watched it invade the most innocent of places.
I woke up that morning with a mile long list of Christmas cookies to share but the horrific events in Newtown erased every ounce of excitement I felt as I thought of all of the hearts breaking that day.
People grieve in different ways.  There are so many things I want to say, but no matter how hard I try I am unable to express how deeply sorry I am for everyone who will be forever affected by what happened that day.  So instead, I made cookies.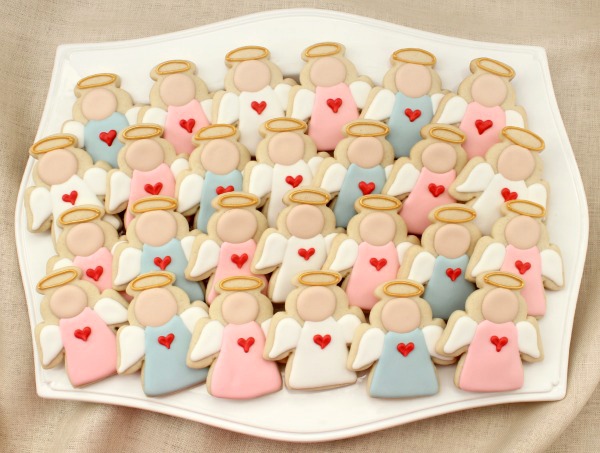 *Cookies inspired by Ali-Bee's Bake Shop
 No tutorials or tips.  Just an angel to honor the memory of each precious victim lost that terrible morning at Sandy Hook Elementary school.
Daniel Barden, 7
Rachel Davino, 29
Olivia Engle, 6
Josephine Gay, 7
Dylan Hockley, 6
Dawn Hochsprung, 47
Madeline Hsu, 6
Catherine Hubbard, 6
Chase Kolwalski, 7
Jesse Lewis, 6
Ana Marquez-Greene, 6
James Mattioli, 6
Grace McDonnell, 7
Anne Marie Murphy, 52
Emilie Parker, 6
Jack Pinto, 6
Noah Pozner, 6
Caroline Previdi, 6
Jessica Rekos, 6
Avielle Richman, 6
Lauren Rousseau, 30
Mary Sherlach, 56
Victoria Soto, 27
Benjamin Wheeler, 6
Allison Wyatt, 6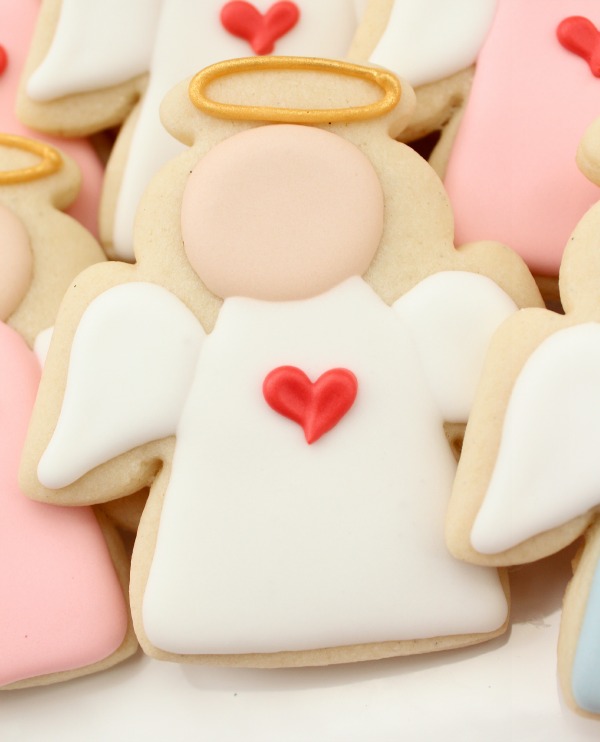 I would like to extend my deepest condolences to the parents, families, and friends of every single person affected by this horrific tragedy.  You are in my thoughts and prayers.