Stacked Gift Cookies
One of the biggest changes that happens when you catch the cookie decorating bug is that you begin to see cookies everywhere.  Gone are the days when a tree was a tree.  Once you become a cookier, you see life in cookies.
I call this phenomenon "cookie think" and I have it in a bad way.  So, when my friend Hani challenged me to find cookie inspiration in a greeting card, I didn't have to look far.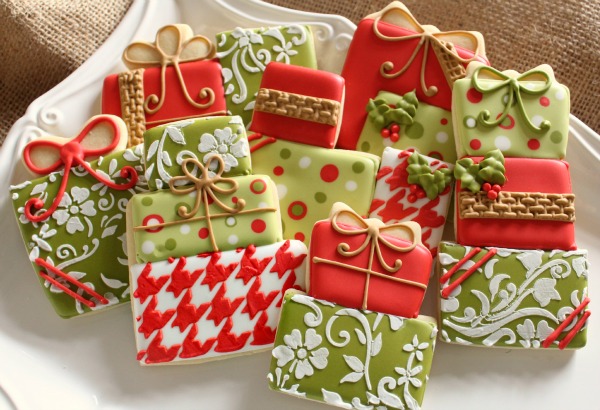 I saved this card from last year because I liked it so much.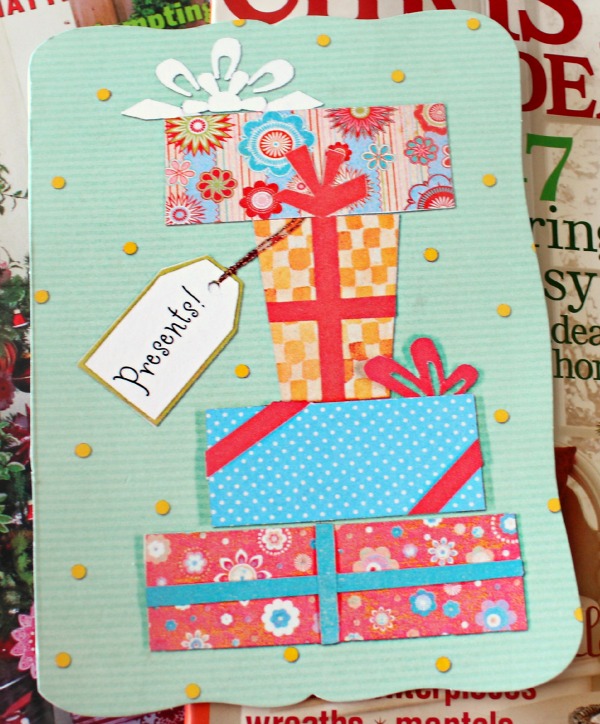 The fun thing about the stacked gift design is that you can get pretty creative.  I picked from my stash of squares and rectangles and added a few other cutters like wedding cakes and gifts.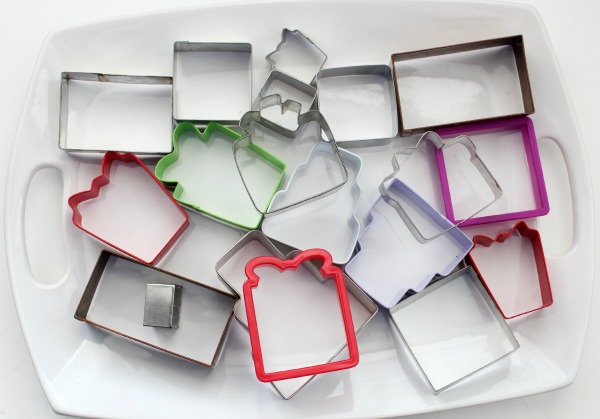 The baking was as simple as piecing them together in ways that I liked.  I found I preferred stacking smaller cutters to keep the cookies reasonably sized.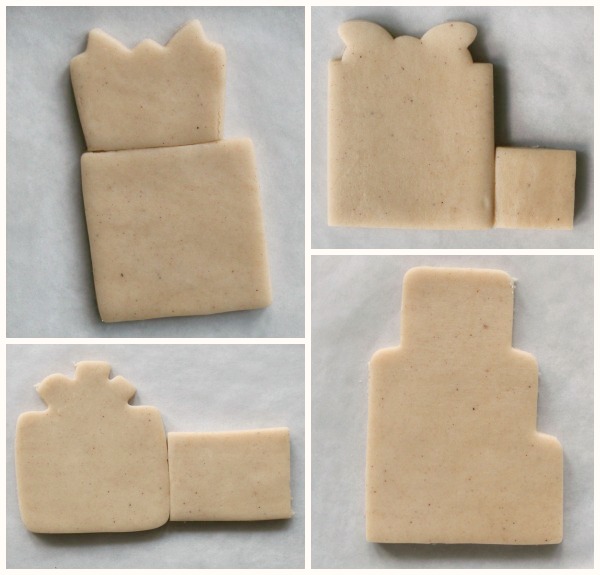 Once the cookies were baked, they will look something like this.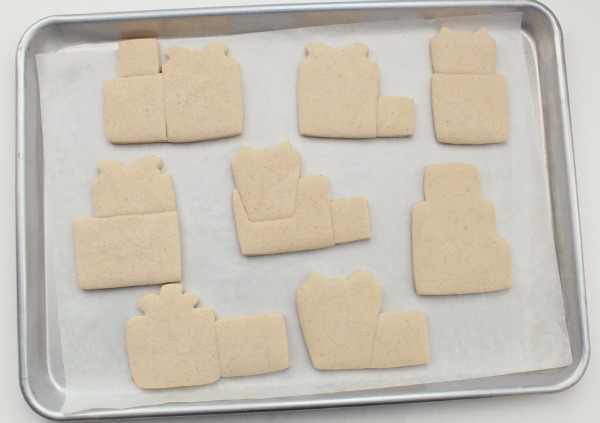 An important thing to remember when piecing cookies is not to move them until they are completely cool.  Better yet, if you have spare sheets, don't move them at all until they are iced and dry.  This will make them much less likely to break at the seams
When it's time to decorate, be sure to consider the design before outlining.  Some are pretty straight forward, but for other 2you'll have to decide how you'd like the boxes to be layered in the final product.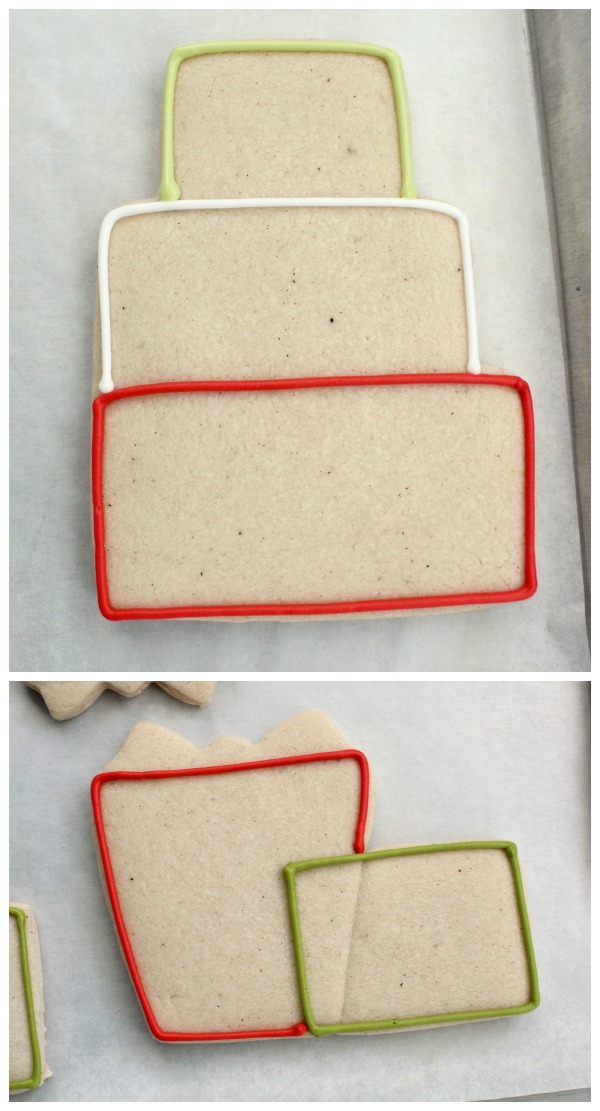 Aside from a few stencil mishaps, I had a pretty nice time decorating these.  It's hard to pick a fave.  If you need help creating the colors that I used, click here.  For instructions on creating a burlap texture with icing, click HERE.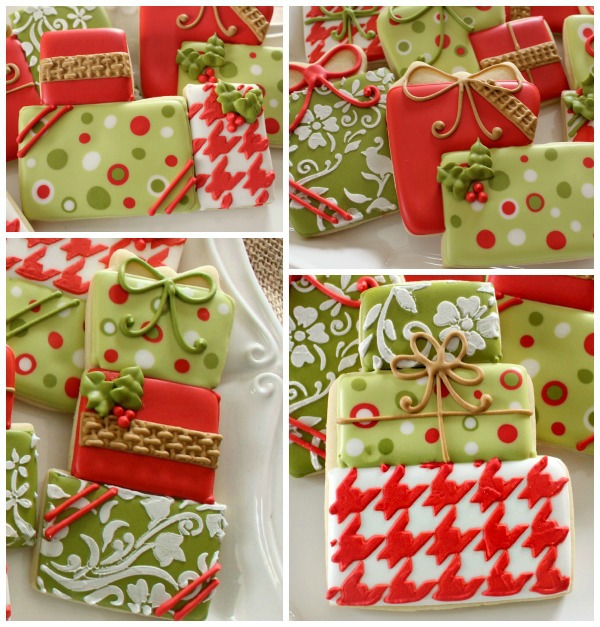 Anywho, I mentioned "cookie think", right?  Well apparently I'm not the only one with this affliction.  There are at LEAST twenty-one more of my cookie friends with the same disease.  Be sure to go check out their greeting card inspired cookies too!
Stephanie,

Ellie' s Bites Decorated Cookies

Anne, Flour Box Bakery
Georganne, LilaLoa
Lorraine, Lorraine's Cookies
Kim, The Partiologist
Pam, Cookie Crazie
Cathy, Cathy's Cookies
Mariëlle, De Koekenbakkers
Nadia, My Little Bakery
Liz, Arty Mc Goo
Callye, Sweet Sugarbelle
Marlyn, Montreal Confections
Lisa, The Bearfoot Baker
Meaghan, The Decorated Cookie
Paula, Vanilla Bean Baker
Miriam & Estíbaliz, Message in a Cookie
Ali, Ali Bee's Bakeshop
Myriam, Chapix Cookies
Jennifer, Not Your Momma's Cookie
Jill, Funky Cookie Studio
Maryann, Cookie Artisan
Hani, Haniela's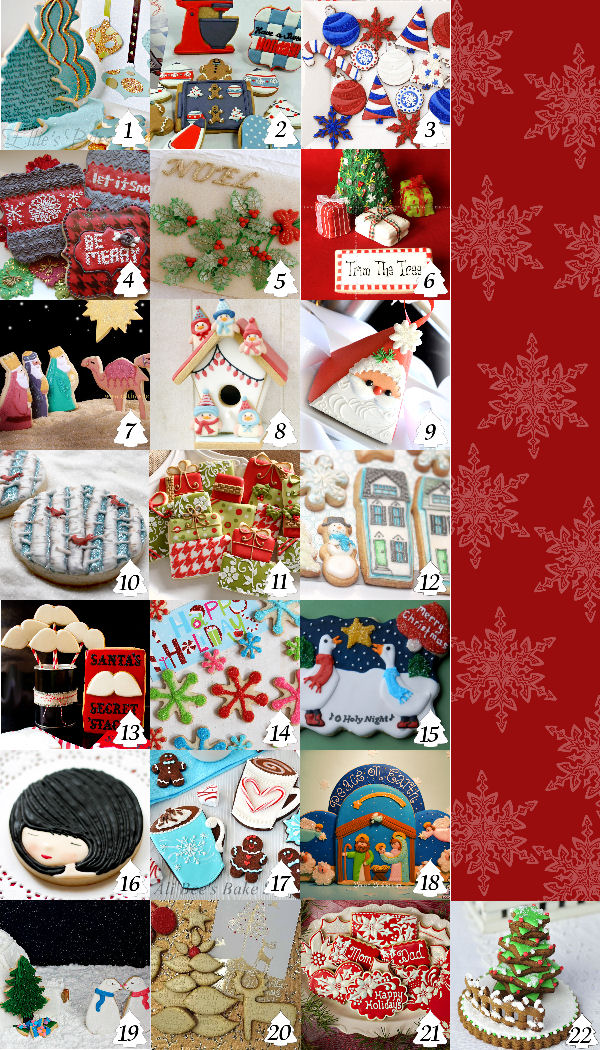 I'm still a busy, busy little Christmas elf so keep your eyes peeled for more Christmas cookie cheer!
Happy Baking!