Stacked Pumpkin Cookies with Ali-Bee's Bake Shop
Today I'm pretty excited because one of my biggest cookie crushes, Ali Bee's Bakeshop came by to share one of her classic cookie designs.  Ali first made this cookie back in 2010 and have been thinking if it ever since.  I cannot wait to try them myself!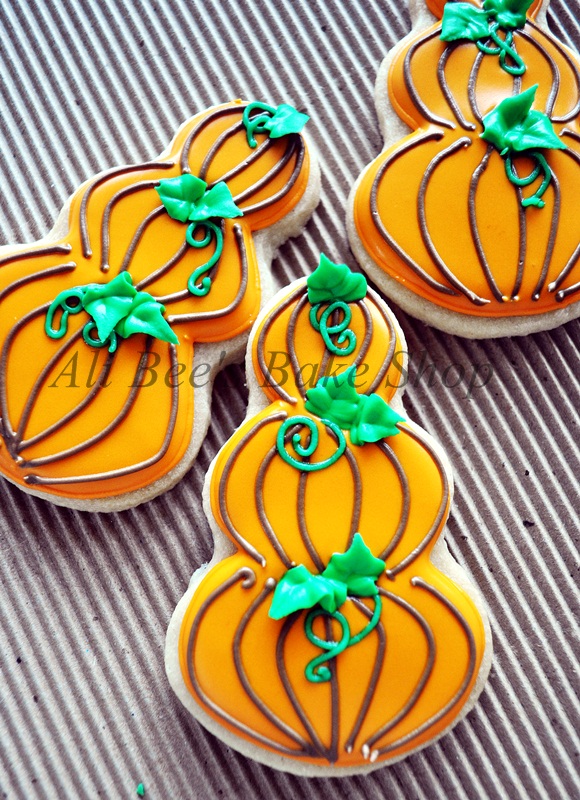 What you will need:
 A simple snowman cutter.  I got this cutter out of one of those jumbo boxes.  Something like 250 plastic cutters for $10 at Hobby Lobby I think. I love those kind of things because never know what you will find in them.  If you can't find this cutter at Hobby Lobby, you can order them from Plastics in Print or Copper Gifts.
Royal Icing – Pumpkin Orange (a mix of electric orange and a teensy bit of warm brown) in piping consistency and flood.  (I armed my pumpkin orange piping with a #2)

Chocolate Brown in piping consistency (I armed mine with a #1 tip}

Leaf Green in piping and stiff consistencies (I armed my piping with a #1 tip)

A little fall spirit  🙂

Pipe your outline.  I like to go ahead and pipe all 3 pumpkins individually so that they really look like stacked pumpkins, but if you would rather do them as one large shape, that's okay too.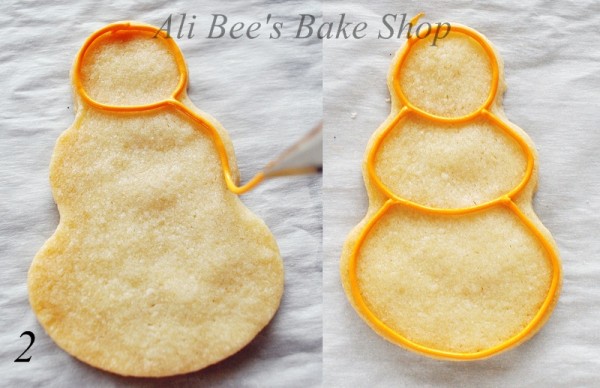 Next flood the pumpkins.  At this point you can either let the cookie dry or move on.  I use a fairly thick flood icing so I keep moving.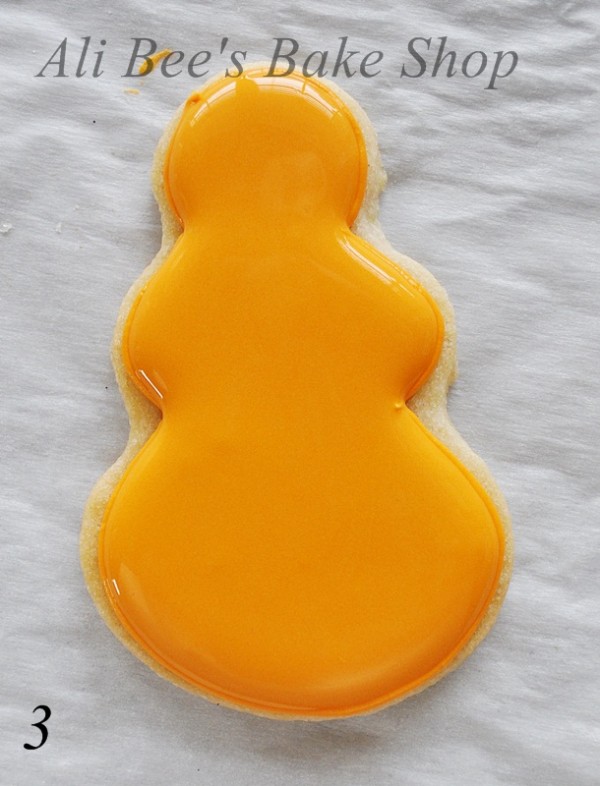 Use chocolate brown icing to pipe detail lines.  Make sure to follow the curve of your pumpkins.  The lines are basically parentheses or a semi-circle shape.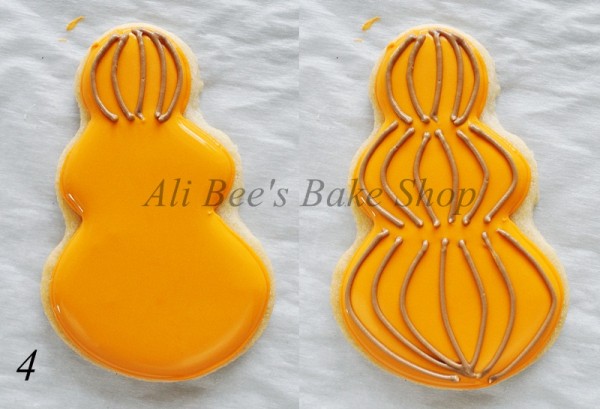 Use green piping icing to make little swirls for the vines.  Finally use stiff icing to pipe accent leaves. Leaves are especially handy for covering any little oopsies you might have made.  Try a #65-#67 tip for this step.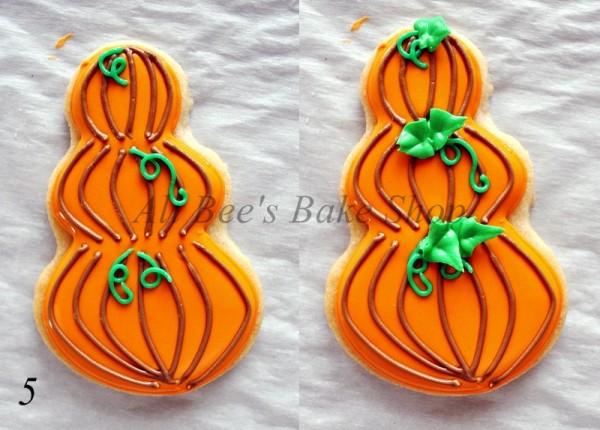 That's all there is to it!  A few simple steps and you're DONE!  So simple and really fast.  And they're cute!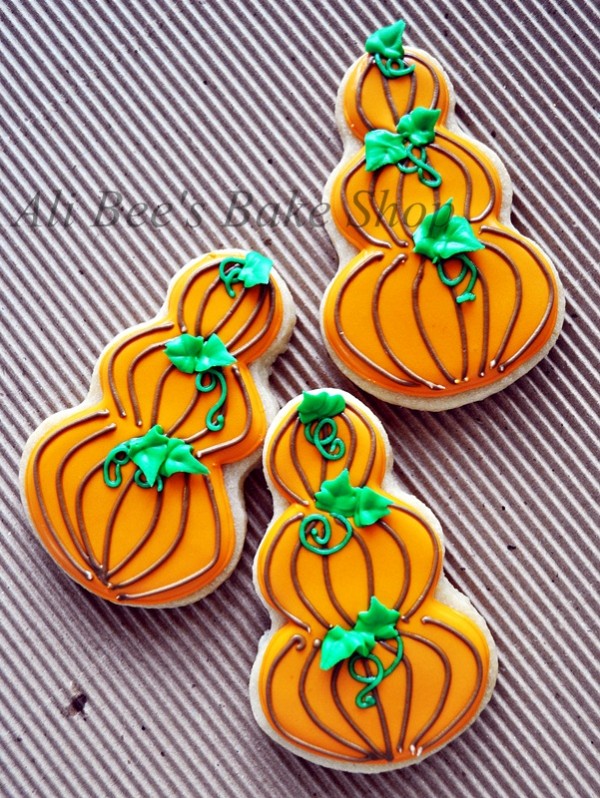 I've stalked Ali for a very long time, and you should too.  Check out her fantastic blog and YouTube channel, or "LIKE" her Facebook page and be the first to know when she shares fun news like the fact that she's expecting a bitty baby!  Wonder if we're about to have a cookie decorating prodigy on our hands soon?
But seriously though,  I really am a huge fan of all of Ali's work, and I hope you have a chance to try this simple and elegant cookie design very soon.
Have a wonderful weekend!