Bright and Spooky Halloween Green Icing
Around this time of year, you will probably find yourself making quite a bit of green colored icing.  The great news is that it's an easy color to make.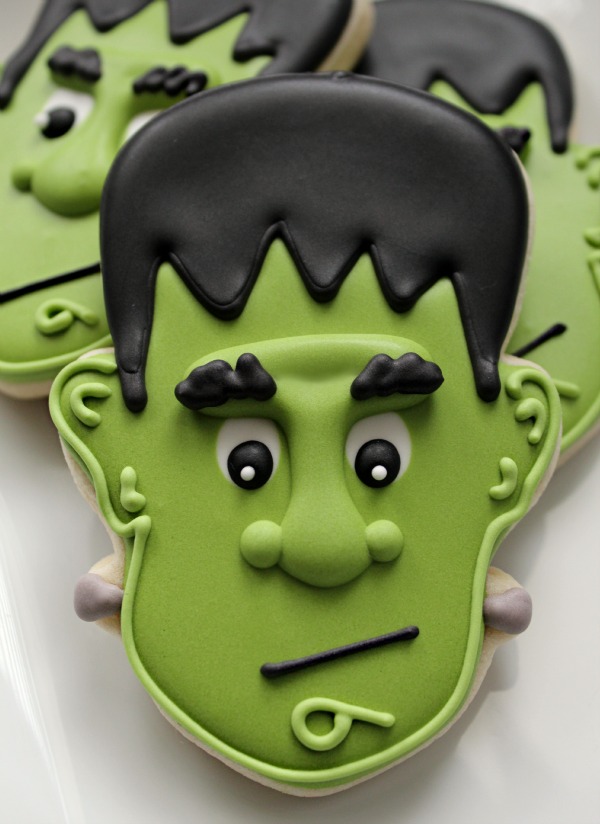 If you want to make things REALLY easy you can always use leaf or electric green straight from the bottle but because I like my colors to have a little more dimension, I usually mix them.  Here are two combinations for Halloween green that I use often.
Bright Spooky Green: Begin with half a cup of white icing and add three drops electric green + Two drops leaf green + a touch of electric blue
Goblin Green: Begin with half a cup of white icing, add the colors used for Bright Spooky Green plus a few drops of egg yellow and/or ivory to tone it down a bit.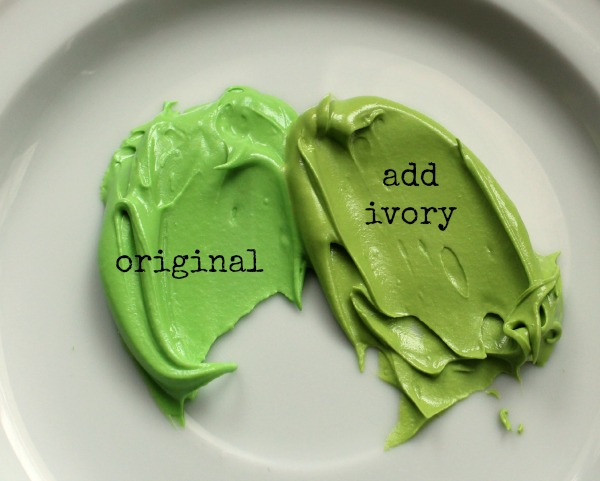 Leftover shades of yellow, blue and green also make a great base for Halloween green icing.  I happened to have these colors on hand.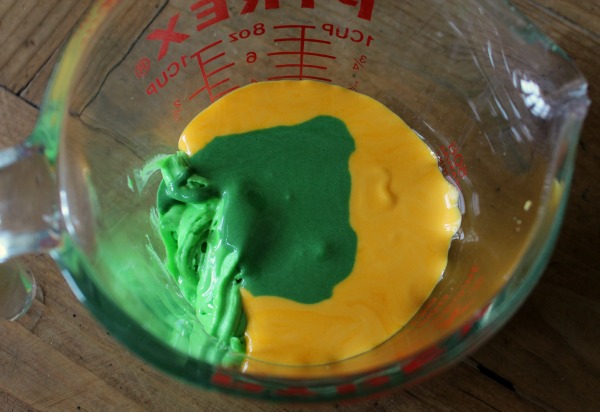 When mixed then made a very nice shade of green, but it wasn't quite what I had in mind.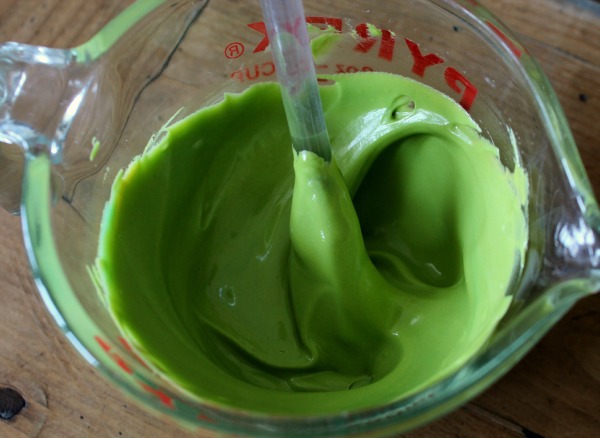 So I added a small drop of leaf green and a touch of electric blue.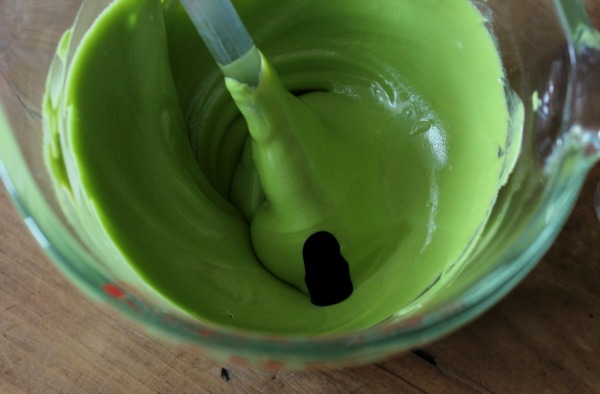 Not only was the final color perfect, I didn't waste a bit of icing.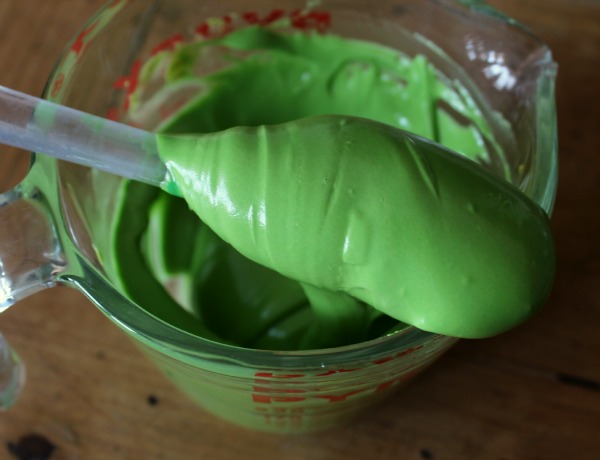 Whether you start with white or leftover color, it's easy to create a great shade of Halloween green.  Don't be afraid to add more icing or color when necessary.  The final product will be a color completely your own.
Do you use your leftover icing to make new colors?  Do you have your own special formula for Halloween green?  I'd like to hear all about it.
I hope everyone's week is colorful and fun!