Royal Icing Owls
Owls…my obsession of late.  Combine them with my long term love of  royal icing accents and you have these little cuties.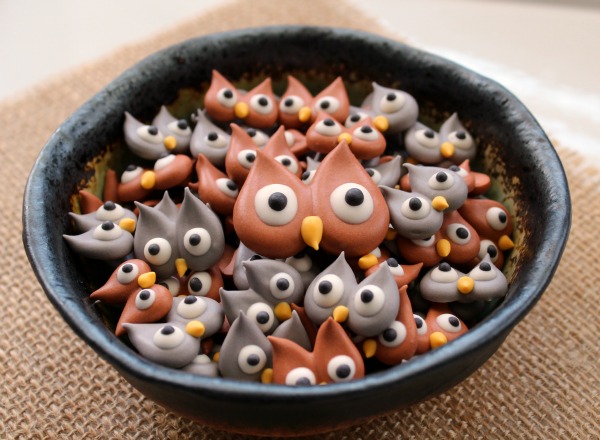 In a perfect world, there would be a video to go with these photos, but apparently I'm a better cookie decorator than cinematographer.  I'll  redo it ASAP, in the meantime here's what I've got.
To make these you will need:
Round icing tip, #3-12, depending on the size accent you's like to make, I used a #5
Piping icing for the head and beak
Two shades of 20-second icing for the eyes
Wet towel
Boo-boo stick or toothpick
Begin by taping a sheet of wax or parchment paper to the back of a cookie sheet with painters tape.  This will make it easier to remove the paper without disturbing the decorations.
To make the owl's face pipe a large dot of icing onto the sheet, release pressure, then use the tip to drag it up to a point. Repeat this step to complete the face.  Use a toothpick to remove any air bubbles or imperfections.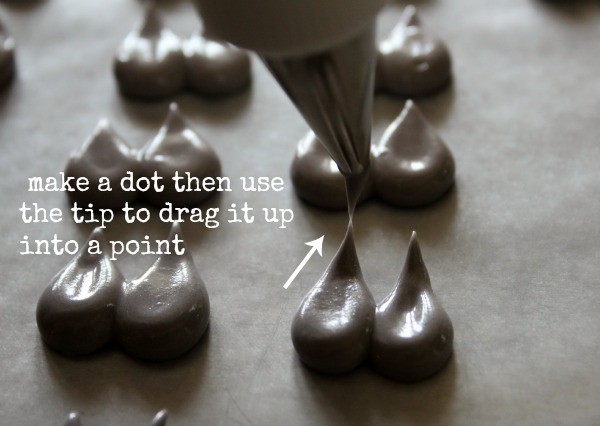 Let the bases dry then use 20-second icing to add the eyes and piping icing to create a beak.  Form the beak the same way as the face…make a tiny dot and pull it to a point.  I used a #2 tip for both steps.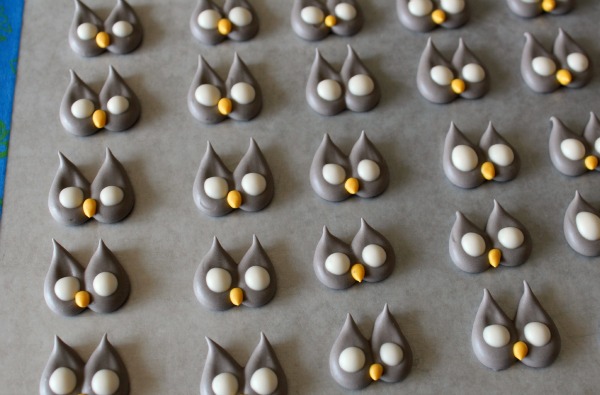 Give them 30 minutes or so, then finish up with a pupil.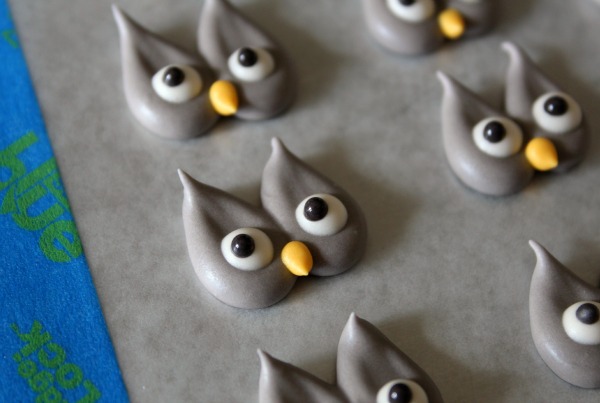 These were so much fun that I made at least a million.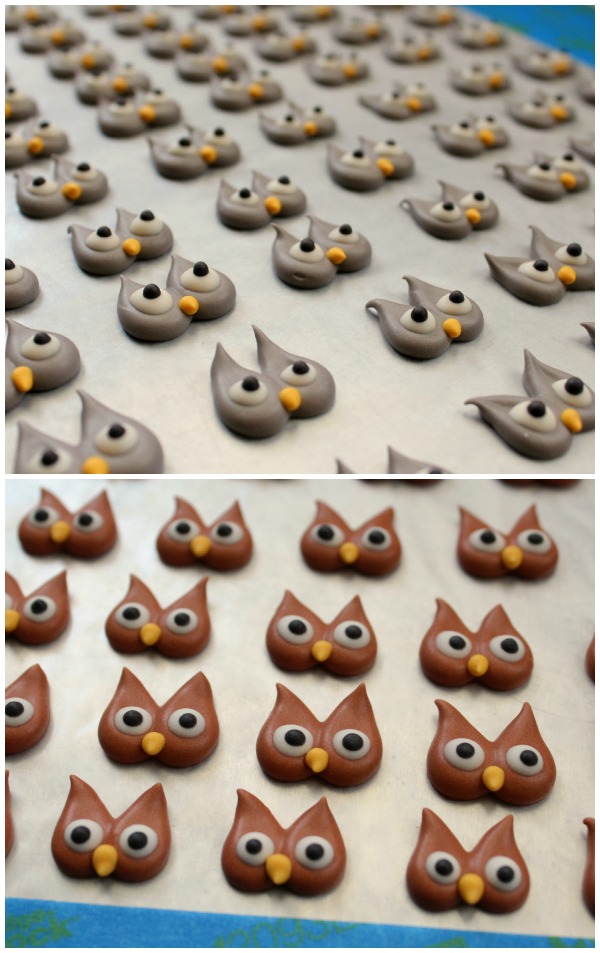 Just kidding, but seriously there were a lot.
The uses for these royal icing owls go way beyond cookies.  Try making larger ones for cupcake toppers or use them to dress up store bought candies and cookies.  They would also look great on brownies, cakes, Rice Krispie Treats, truffles, chocolate spoons and more!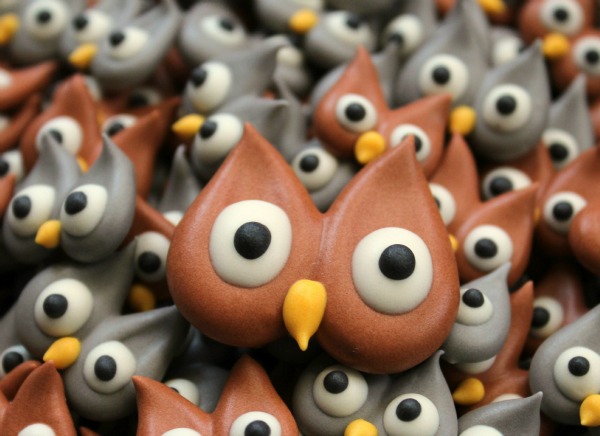 The possibilities are endless so make some today. If you like this project, you may also like these fun ideas:
I hope everyone has a wonderful Friday!