The Easiest Pirate Face Cookies You'll Ever Make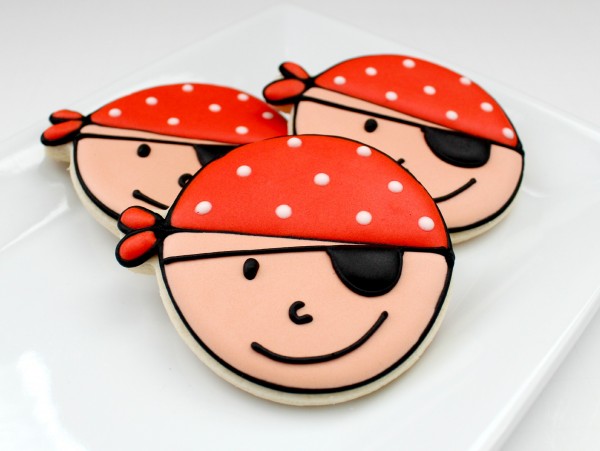 These cupcakes, made my friend Fiona, inspired my cookies, but the original set can be found in Planet Cake by Paris Cutler. 
When I said EASY  I wasn't kidding. First of all, the cookies are outlined in black, which I love because it really cuts down on color mixing. The cookie itself is a cutter that you probably already own.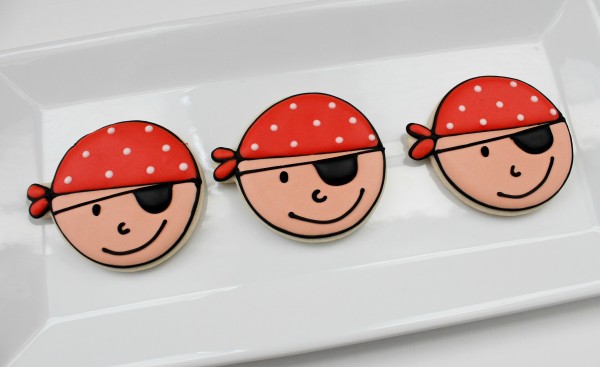 This is how it's done!
I used a simple Christmas ornament cutter for the base, but a balloon or even a simple circle will work.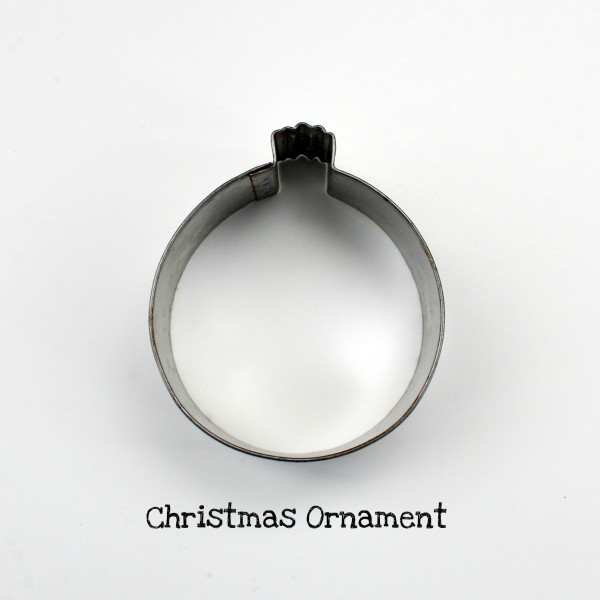 Whatever route you choose, there's no trimming involved.  Just bake, and go!
To decorate the easy pirate face cookies you will need:
black outlining icing with a #2 or #3 tip and a #1.5 tip for details
red, skin tone, and white flood icing.  Make only a TINY bit of white!  For more info on making flesh tone icing, click HERE.
That's all you need!
See?  I told you it wouldn't take much!
First, outline the cookies.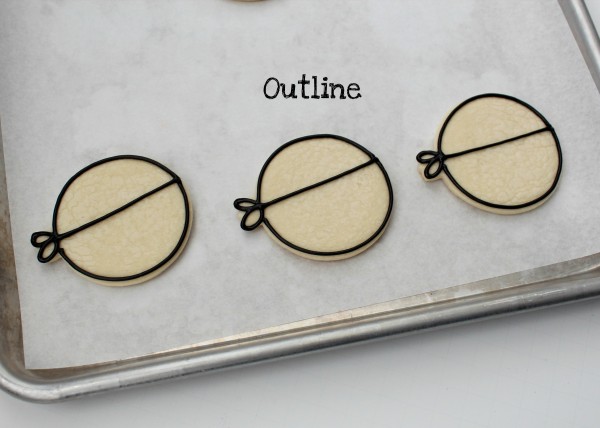 Next, flood the bandana red and quickly add white polka-dots.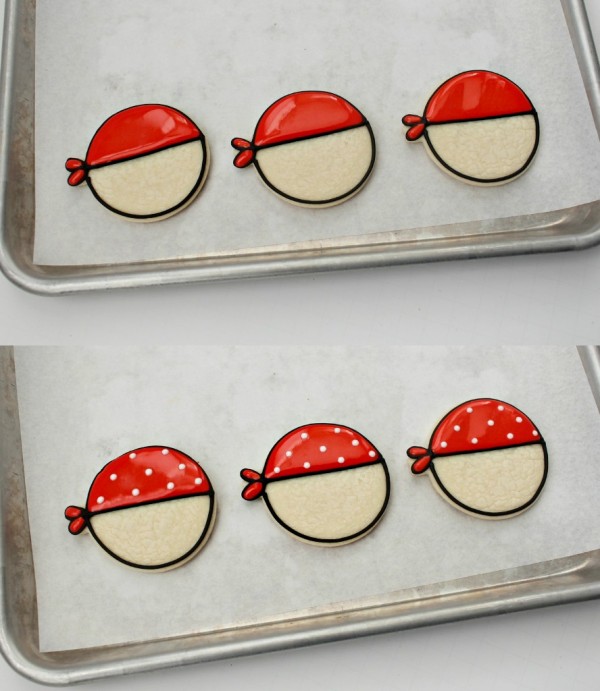 After the bandana has dried a bit, flood the face area with flesh colored icing.
This needs to dry overnight.  The next day, use the #1.5 tip to add the eye, nose, mouth, and patch.  To make your pirate look more lifelike, you can use the white icing to add the tiniest glint to his eye.  It's a small detail, but you'll be surprised at the difference it makes.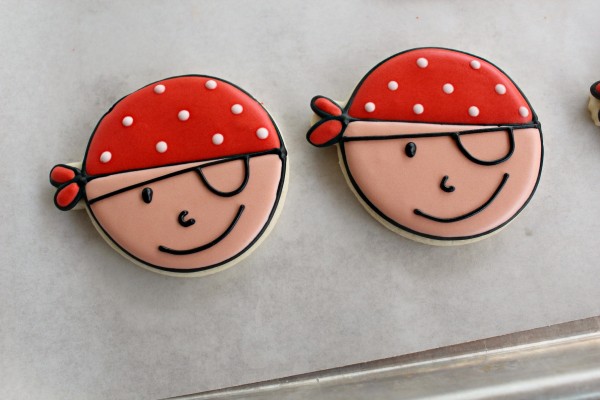 And that's it, a few simple steps to perfect pirate cookies!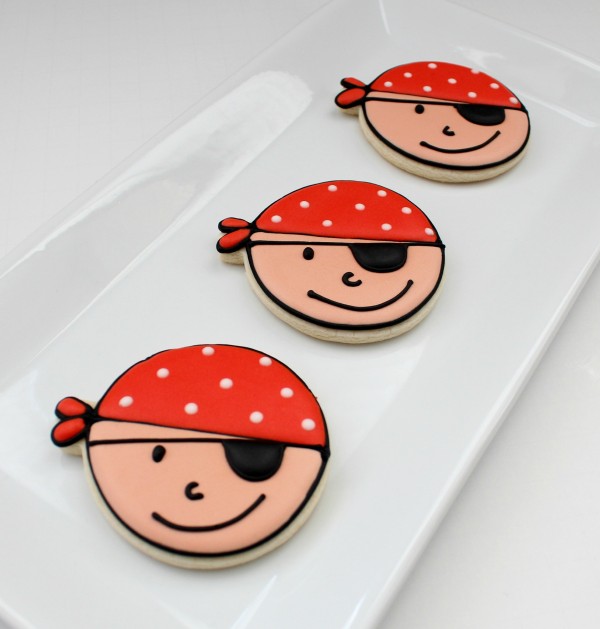 I don't know if y'all have noticed yet, but it's Pirate week around here.  Check back for more super duper pirate cookie ideas throughout the week!
Happy Baking!