Lace Cookies
It didn't even occur to me that is was December until I started reading all of my networking sites this morning! ARGHHH! It was bound to happen. I am BEHIND. I have a cookie I could post for today, but I just don't like him…poor Peanut…maybe he can hang out on my FlickrPage. As for me, I will have to resort to plan B today. I have a lot of old favorite cookie collections that haven't made it back onto the new blog. I told myself that if I ever got dreadfully behind, I would use it as an opportunity to get those back up. So…here you go.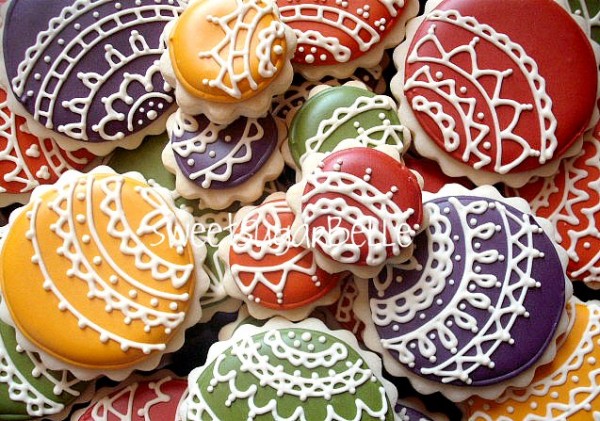 I named these cookies the Opal collection
after
my great-grandmother Opal who used to make crocheted satin Christmas ornaments, that looked much like these! Neither she nor my mom ever
successfully
taught me to knit or crochet, but I sort of made my own way, I crochet with icing,
LOL
!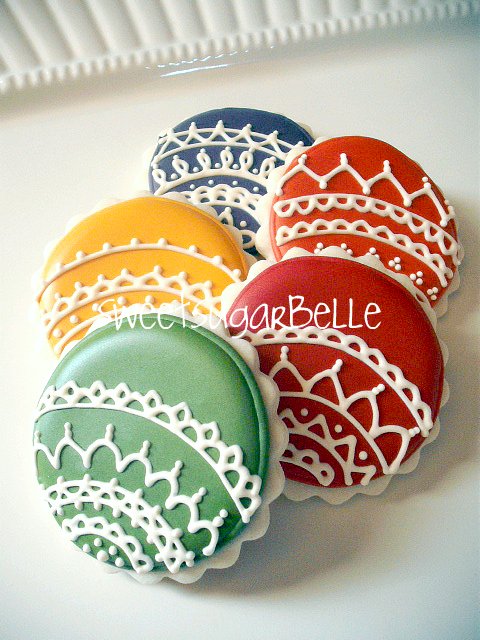 Since I feel bad for letting everyone down on the cookie-a-day thing, I plan on making it up to everyone! Stay tuned for a giveaway, and a tutorial. December has really put me in the giving mood, and I am planning giveaways all month long!