Christmas Cookie Book Giveaway!!!
As promised, a giveaway!!! It's books like this that get me in the Christmas mood. As a matter of fact, it's probably what started this whole cookie obsession. Every holiday season, I would find myself
drawn to all of the beautiful cookie covered magazines and books. I must own twenty of them, and I still can't resist a new one. I found this one the other day while I was out on a little shopping venture. I was so impressed with the chocolate cut-out recipe inside, I decided one of my lucky readers might need one! This book will be hours of happy holiday fun for the family!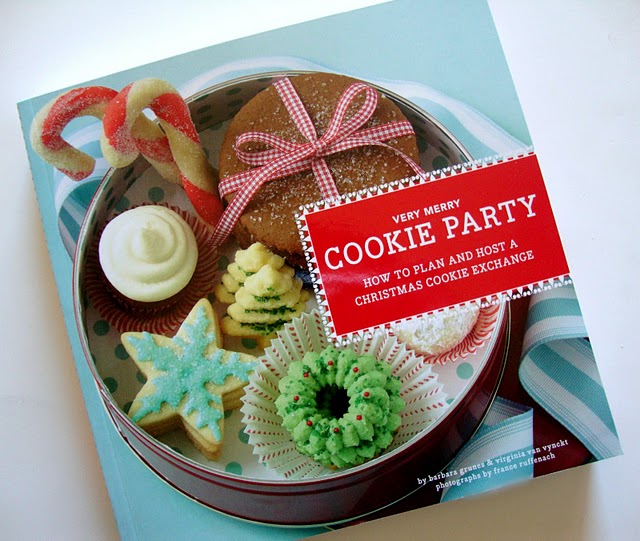 If you would like to win this book, there are three ways to enter. Entrants are eligible for all three options.
First, you can leave a comment on this post telling me about your favorite Christmas cookie or Christmas cookie memory. Be sure to leave your email address so I can contact you.
Second, head on over to Facebook and like the Sugarbelle's fan page, then come back and tell me that you liked it, OR that you are already a fan, again, don't forget to leave your email addy!
The last way to enter is to Tweet about this giveaway…let me know and leave your email! =)
Each person is eligible for three entries. If you do not leave an email address, you will be automatically disqualified from winning. Last day to enter is Sunday. I will then choose a winner using Random.org. Good luck!
As for me, I am up to my neck in Christmas cookies and I LIKE it!!! So many cookies, so little time. This is my collection for today. Very traditional and fun. Keep coming back throughout the month. There will be many more giveaways, tutorials, some recipes and an exciting announcement =)
*Giveaway Closed*