St. Patrick's Day Gnome Cookies with Free Printable Decorating Templates
Are you looking for a fun and different St. Patrick's Day cookie design? I've got just what you need!
The name, "lepregnome" isn't very catchy, so, I decided to go with plain old, "St. Patrick's Day gnome cookies." This isn't a groundbreaking idea, just a combination of the upcoming holiday and the current gnome trend!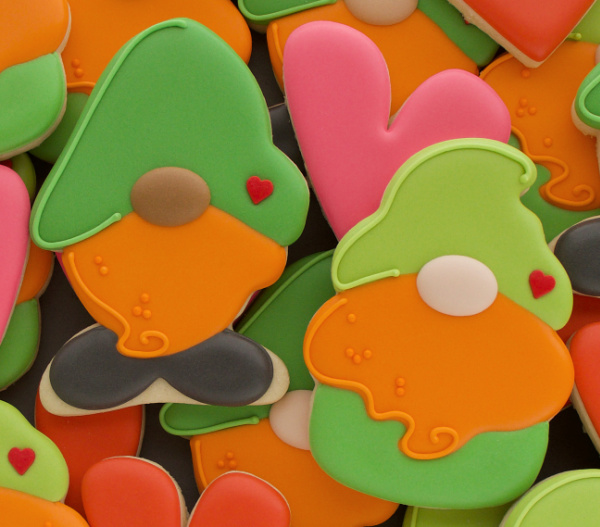 I'm cutting it pretty close to St. Patrick's Day, so, instead of a typical, extended tutorial, I'm just sharing free printable templates and a few decorating tips. The good news is, with a few adjustments, these designs transition seamlessly from occasion to occasion. Even better, both can be made with cutters you might already own…a Wilton fish cutter (typically included in their 101-pc. set) and a trimmed Sweet Sugarbelle soft serve ice cream cone.
If you've never used templates, here's a quick overview of how it works. First, click this link to access the files below. Check your settings to make sure they print true to size, then print. Once the pages have printed, carefully cut out the traceable decorating templates.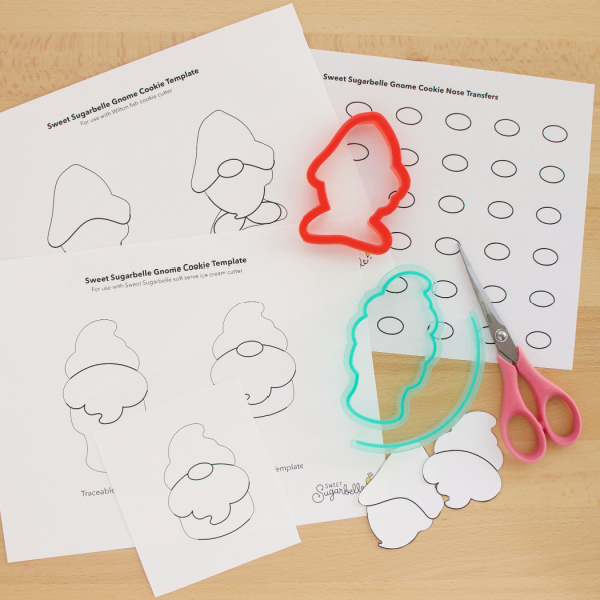 If you prefer to use a projector, that's easy too. You can simply project the image directly onto the cookie, or, trim the left-hand image and pop in into a Kopykake. For a more in-depth explanation of Kopykake projectors, click here.
Create an easy to follow decorating guide by using the templates and a food safe marker to trace the design onto the cookie. For a more extensive explanation of this process, click here.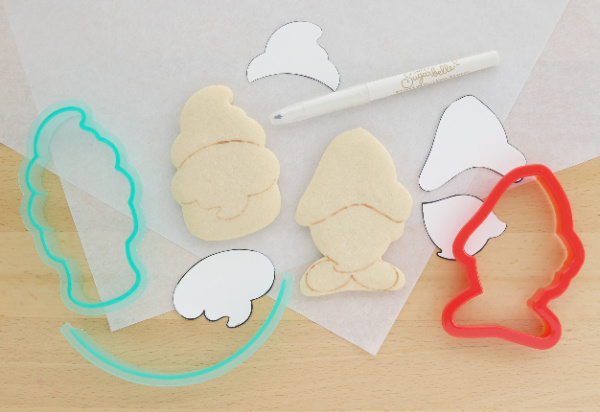 You will also find a free transfer page in the collection as well. This is a tool to help combat the cratering and divots that are a common frustration in designs like this. For more information on using royal icing transfers for cookie decorating, click here.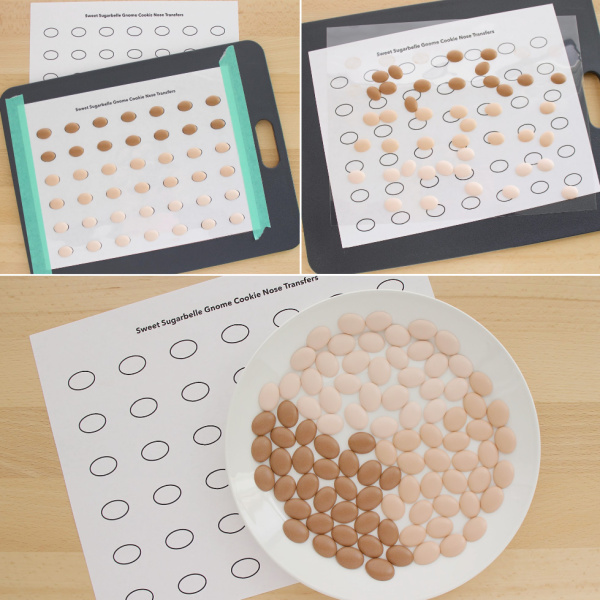 Finally, use the templates, transfers, and guidelines to make decorating quick, easy and fun! Here's a close-up of both. Which one do you like best?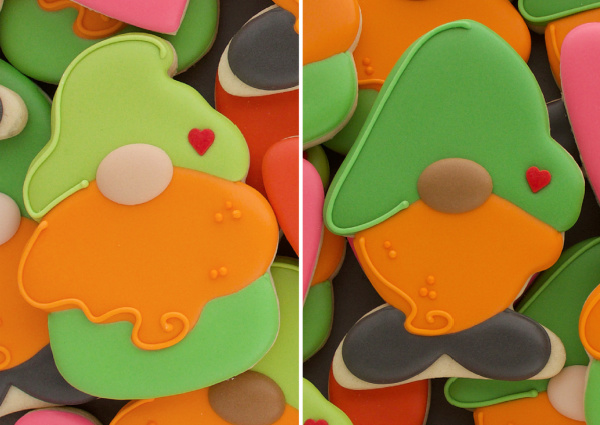 I'm so excited to make the Easter version of these designs. I'd like to give a little shout out to Christine Wright, who came up with the original fish to gnome flip. I wish I could take credit for this awesomeness, but it definitely wasn't my idea, so, thanks for that, Christine!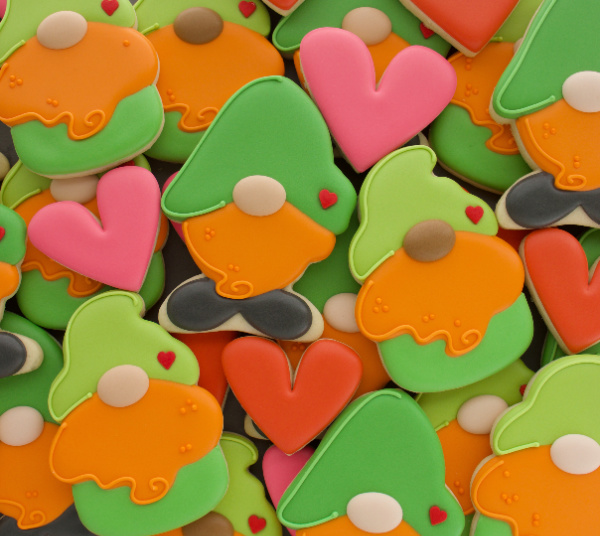 I hope you enjoy these templates and can't wait to see what you make! For helpful tips and more fun ideas, be sure to check out the links below!