The Third Annual Twelve Days of Giving with Lila Loa and Sweet Sugarbelle, Day Twelve
It's day twelvth of the Third Annual Twelve Days of Giving with Lila Loa and Sweet Sugarbelle, and I have to say, this year the days just flew by!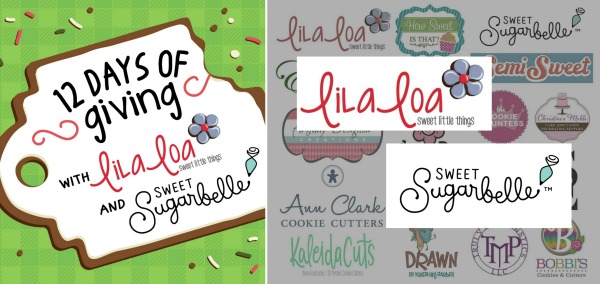 To express our gratitude, on this twelfth and final day, we wanted to offer up a prize that is very very near and dear to our hearts.
So, without further ado, here's what we've got!
One lucky winner will receive, Lila Loa's awesome book, The Cookie Companion, a set of her fantastic color cards, and the biggie…the very first set of her new COOKIE CUTTERS!
Yes, I said cookie cutters! Get excited y'all, because I don't even own them yet!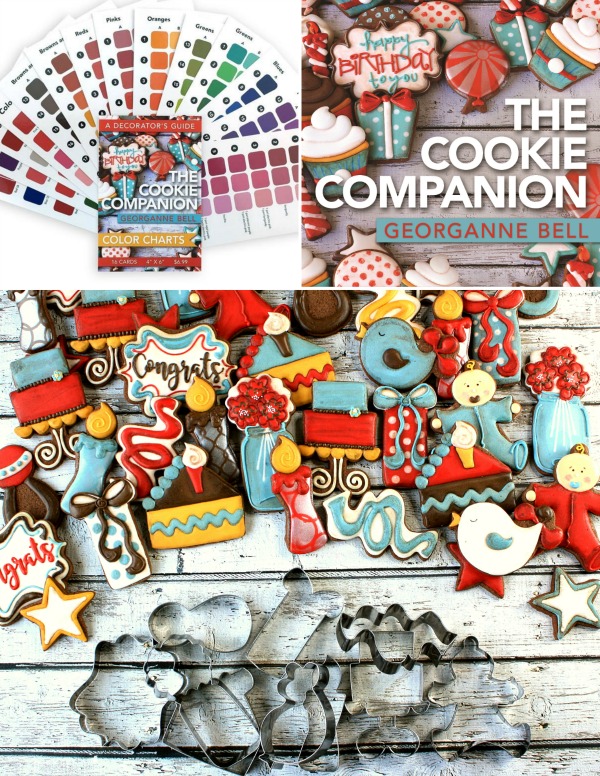 I hope after all that you're still with me, because there's even more! In addition to the complete Lila Loa cookie decorating collection, you will also get every single cookie cutter in the Sweet Sugarbelle line.
This includes my Shape Shifter and Holiday Wreath Platter set, ALL of the exclusive HSN Autoship cutters, the nested rose, oval, and rectangle sets, and all fourteen double cookie cutter sets.
You will also receive my storage tin, bottle spatula, and Sweet Sugarbelle food pick.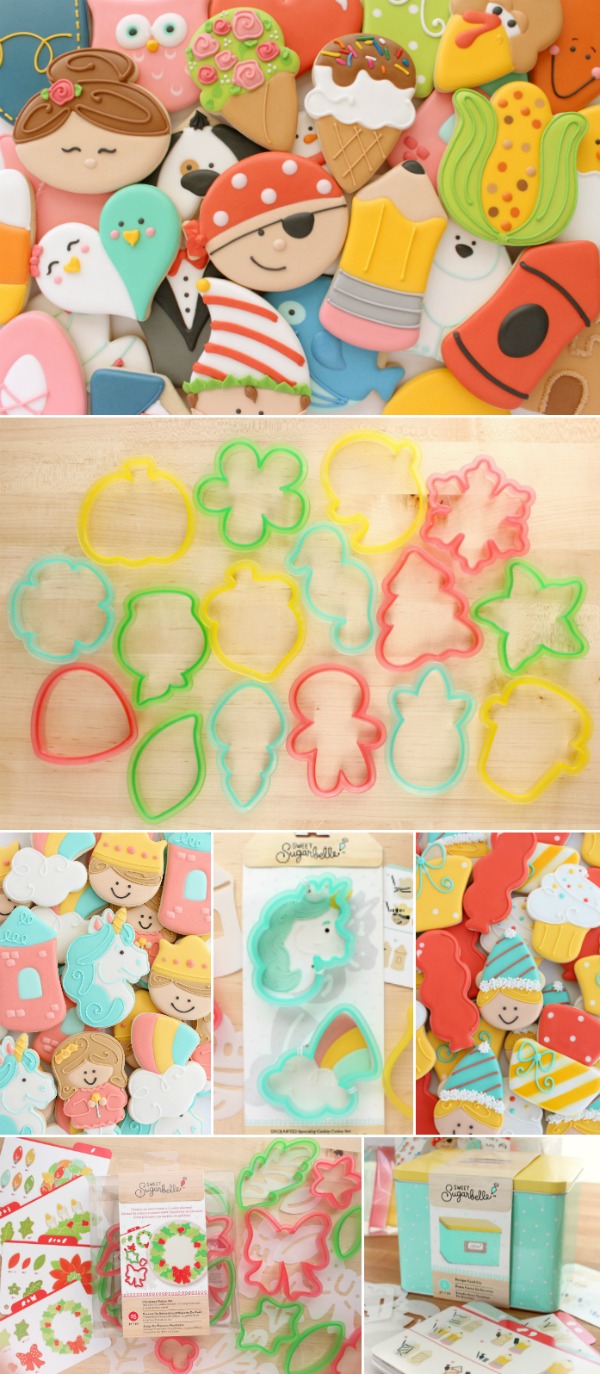 All you have to do to enter is follow the steps in the widget below! Then, be sure to hop over to Lila Loa's blog for a chance to win an Excaliber Food Dehydrator and nine ParaFlexx Sheets! The fun just never stops!
Before you leave, I would like to say, thank you ALL, vendors and readers, for the encouragement, support, and feedback you have given Georganne and I through the years. It's because of you, the people that read this blog, use our products and tutorials, and the businesses that have generously supported us through the years that we are able to do all these things. It means more than you will ever know. Thank you from the bottom of our hearts.
For a complete listing of our Third Annual Twelve Days of Giveaways, click here.