Silly Decorated Monster Cookies
Seriously though, although it's a little late, I didn't want to let another Halloween slip by without sharing these silly decorated monster cookies.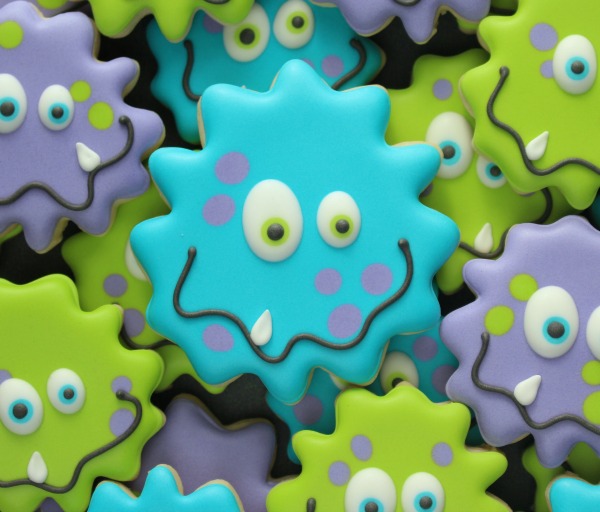 This Halloween has been the year of the monster for me, but this particular interpretation has always been a fave. Besides being adorable, they are quick to decorate and always a crowd pleaser. Best of all, they give me a chance to use one of my favorite cookie cutters EVER, this strange, dinky little sunflower I got years ago in a random pack of cutters. I liked it so much, I had Truly Mad Plastics print a larger version (the original is only about two inches) which can be purchased here.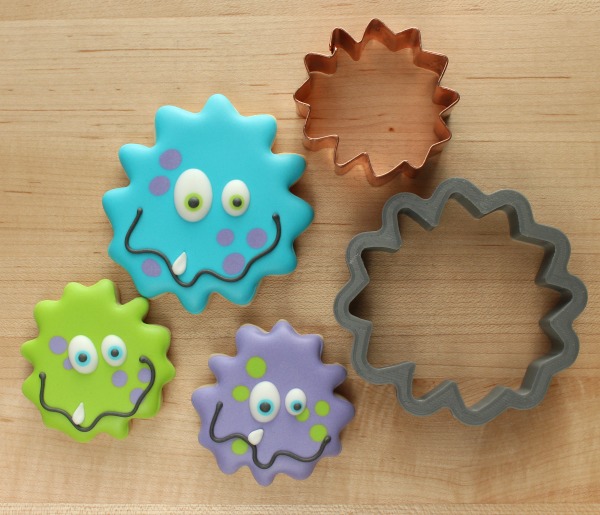 Although I've never used it for a sunflower, "the Tumbleweed," as it's affectionately known, has come in handy for a plethora of cookie projects. If you don't have this cutter, because really, who doesn't own a cheap funky sunflower cutter…substitute a similar shape.
To make these cookies you will need the following:
"Monster" cookie cutter (this can be a flower, sun, or even something entirely different)
Bright green piping and flood icing
Bright blue piping and flood icing
Purple piping and flood icing
White piping and flood icing (a small amount)
Black Flood icing (a small amount)
Step 1: Begin by outlining the cookie with a #2 tip. Give it a few minutes to set up, then immediately fill the outline with matching flood icing.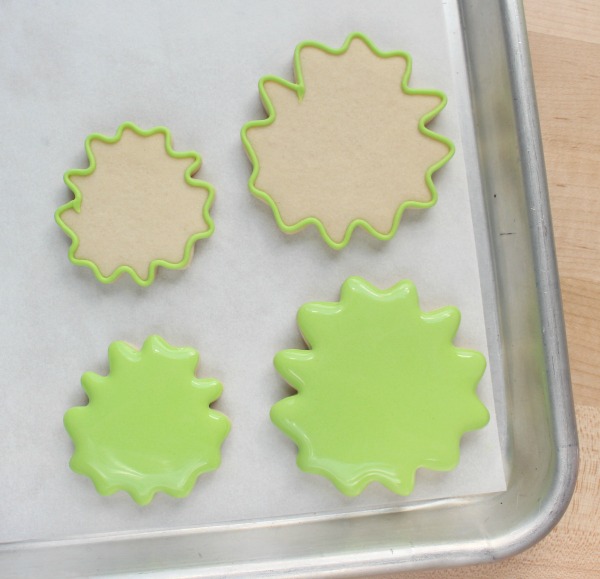 Step 2: Next, quickly drop a few dots into the wet icing using a contrasting color. I chose purple.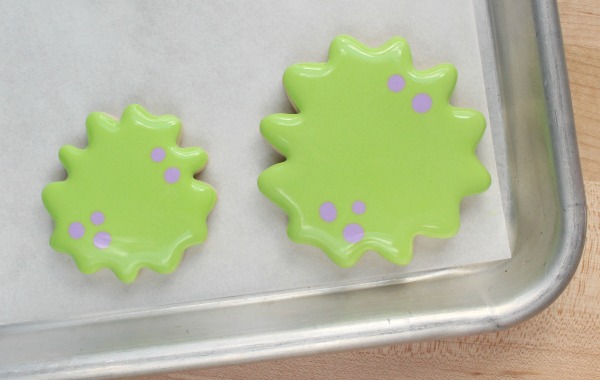 For those of you who are interested, here's a quick tip. Give the icing about forty-five seconds or so to set before adding dots. This will reduce spreading and create a nice clean look. The most important thing is not to let it sit too long, or the dots may not fall flush into the icing which will create a bit of a raised appearance. Drying times vary based on where you live, so, it you are new to decorating, you might need to experiment until you are familiar with how royal icing behaves in your climate.
Step 3: Let the cookie dry (this can take anywhere from 4-24 hours depending on where you live) and then add eyes. Begin by using white flood icing to pipe two oval-shaped eyes, then, using the same wet-on-wet technique explained above, use another color of flood icing to, drop in two "pupils." Let dry.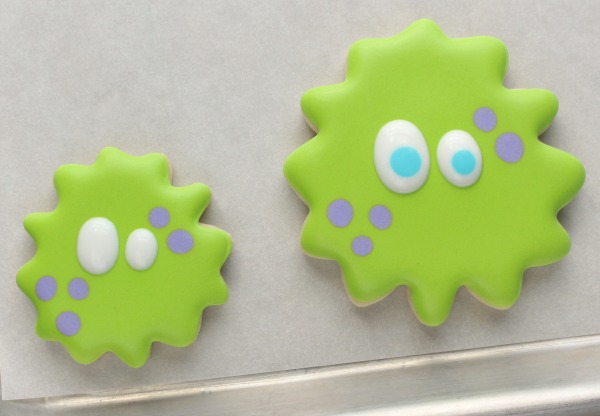 Step 4: Once the eyes have dried (this won't take nearly as long as the base) it's time to add the final details. This will be done in steps as pictured below.
I started by using a #1.5 tip to pipe a squiggly mouth, use black flood icing for pupils, and after the mouth is dry, finish up by using a #2 tip to pipe a single white tooth.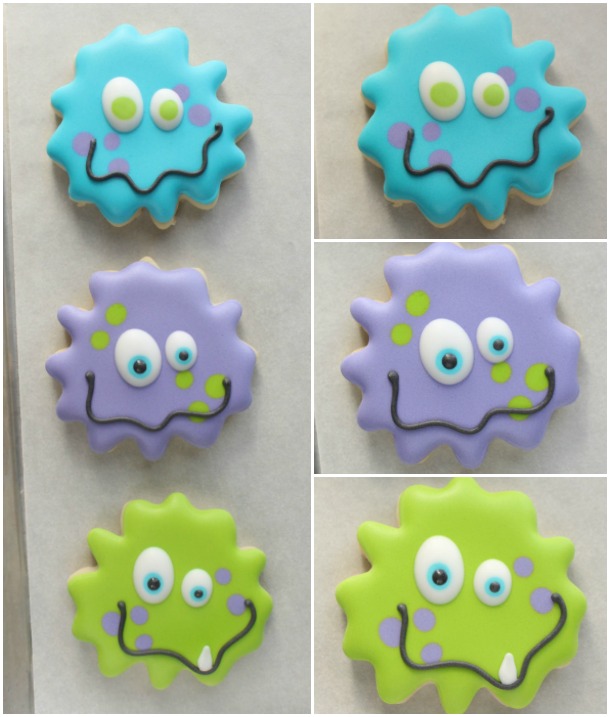 These silly monster cookies always make me smile. If you decide to make them, don't be afraid to get creative! Use different cutters, change up the color palette, use an airbrush for shading, try different expressions and facial features, or add sprinkles to make them even more unique. The possibilities are as endless as your imagination!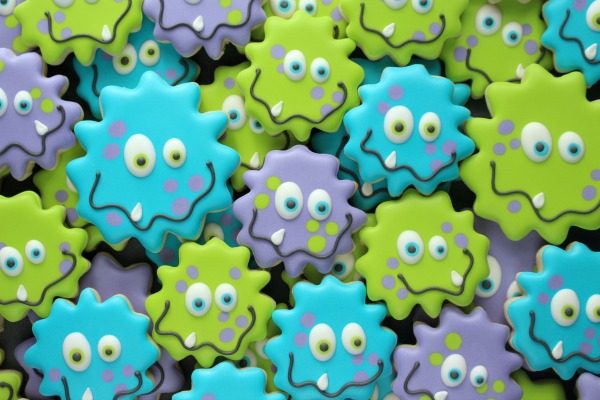 For more creative monster cookie ideas be sure to check out my Monster Cookies board on Pinterest, or click on the following links: