Black-Eyed Pea Cookies for New Year's Day
For as long as I can remember, my family has had the same menu on New Year's Day.  Pork roast, cabbage, corn bread, and black-eyed peas.  As I kid, I loathed the first day of the year but not nearly so much as my poor brother, who almost always swallowed a single black-eyed pea kicking and screaming.  Maybe if it had been cookies, he'd have been more appreciative of our tradition.
These days I'm down for the peas, but even if I weren't, I'd definitely go for these.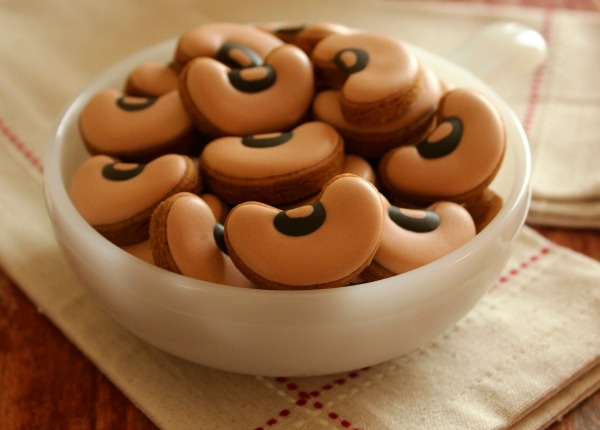 I've made black-eyed pea cookies before, but with a much larger cutter.  This time around I was in the mood for minis.  The jellybean/kidney cutter from this set was perfect for the job.  As a matter of fact, the entire set is pretty handy.  If you don't yet own it, you can pick it up here.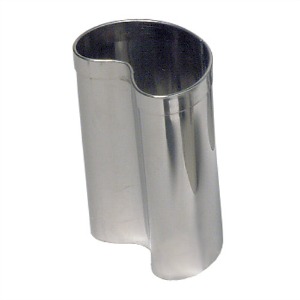 Anywho, the best thing about black-eyed pea cookies is that there's not much to them.  Three steps and you're done with no waiting in between.
To make these cookies you will need:
*Read down for a little more help with colors
Begin by piping the black center of the pea.  Immediately add a line of lighter icing to the center. Finish up by filling the rest of the cookie as pictured below.  Easy, peasy right?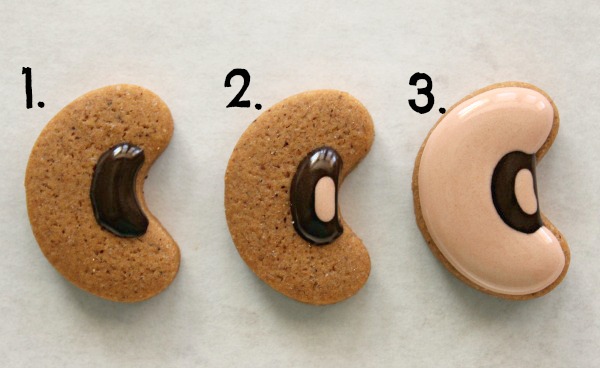 The most difficult part of the entire process is getting the colors right.  For the lighter shade I mixed warm brown, juniper green, and a touch of black.  The darker color is simply chocolate brown with a liberal amount of black.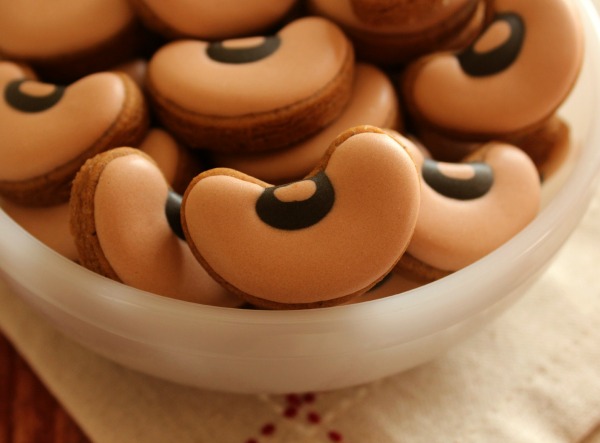 Hopefully these cookies will covert even the pickiest eaters into black-eyed pea fans.  Surely they count!
PS-My picky brother is eating steelhead trout with curried cauliflower, seared carrots, Havarti gnocchi, and dill cream sauce as I type.  Oh how things change.
For more fun New Year cookie ideas and inspiration be sure to check out these posts: