Kitchen Aid Mixer Cookies with a Free Printable Template
It's like a dream come true.  Kitchenaid mixers in every color as far as the eye can see.  Except these mixers are cookies, which, if you can't have the real deal is the second best thing.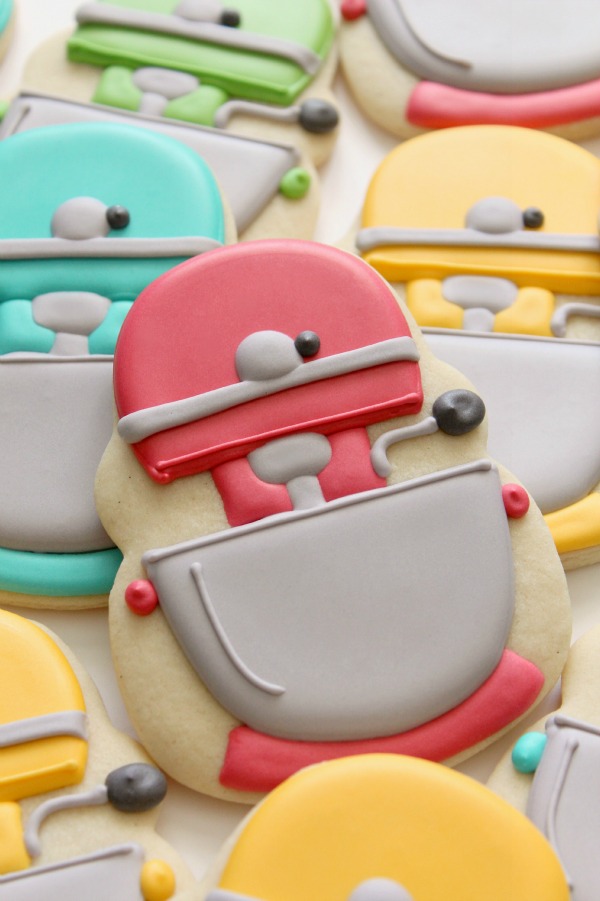 Like many of my cookies these began as a cookie cutter and a dream.  Funny how a bit of sketching can turn a skull into a stand mixer, right?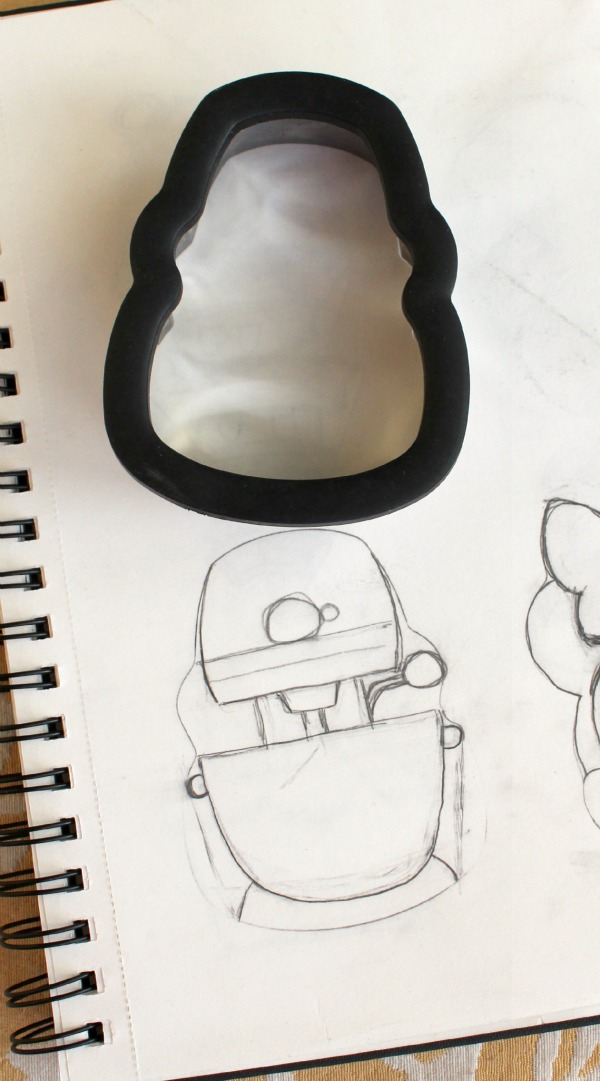 If you don't already own this skull cutter you can use my printable template for hand cutting or to pop it into your Kopykake to use as a design guide.  To get your copy, click HERE.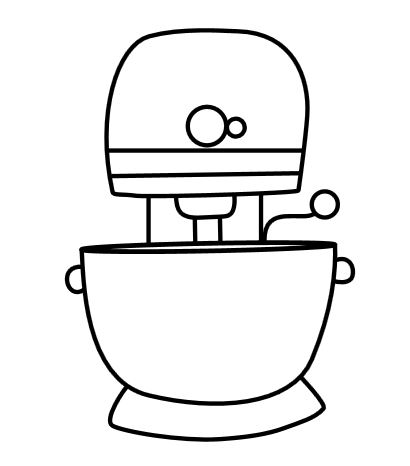 To make these cookies using a Kopykake projector, follow the steps below.  If you're not sure what a Kopykake is, click HERE to learn.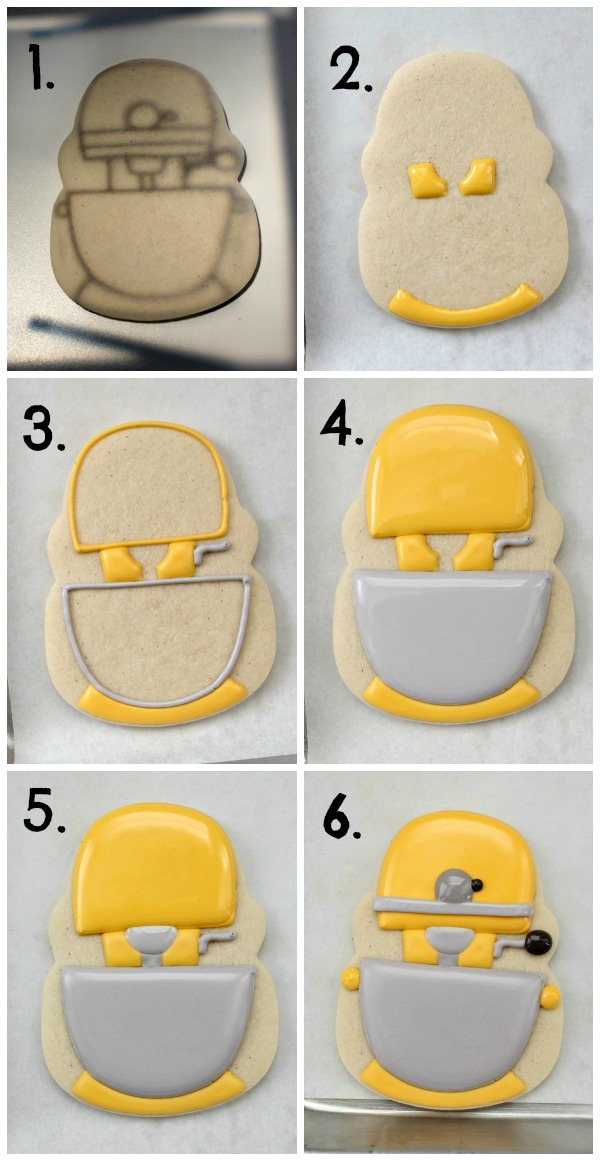 Finish up by adding a few little accent lines on the mixer and bowl.  If you want to know how to make your bowl shiny, click HERE.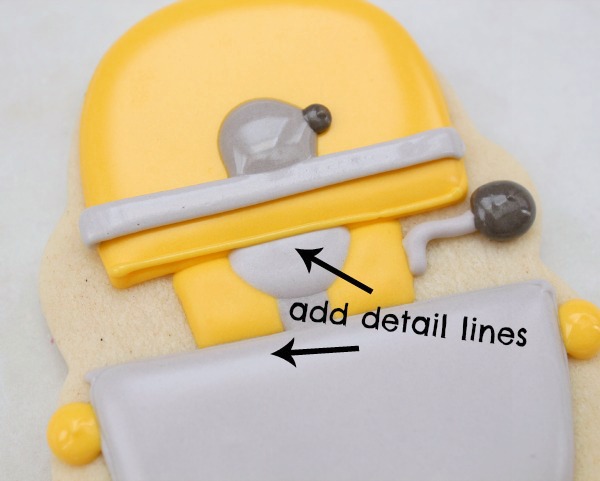 If you don't have a Kopykake the best plan of attack is to to position the head and bowl of the mixer then move onto the details.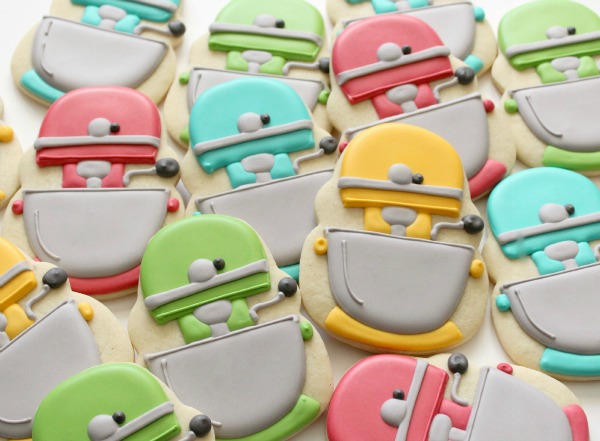 For more fun baking related cookie ideas and products, be sure to check out the following posts: