Witchy Leg Cookie Pops
Here's a fun little idea that  borrowed from the 2012 Wilton Yearbook.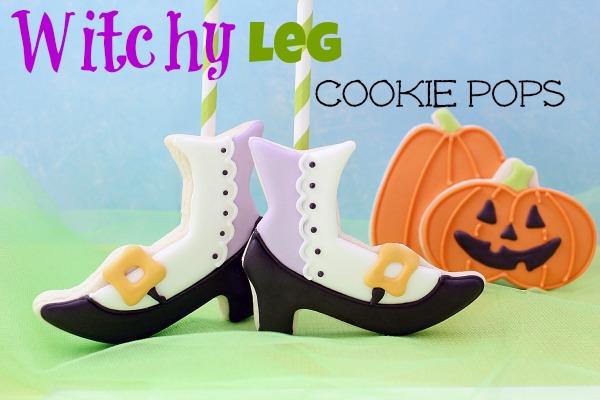 Since this isn't really a new or original idea, I'm going to keep the details to a minimum.  Basically I baked witch boot cookies and decorated them.  If you're in the market for a witch boot cutter, try this one.  It's my fave.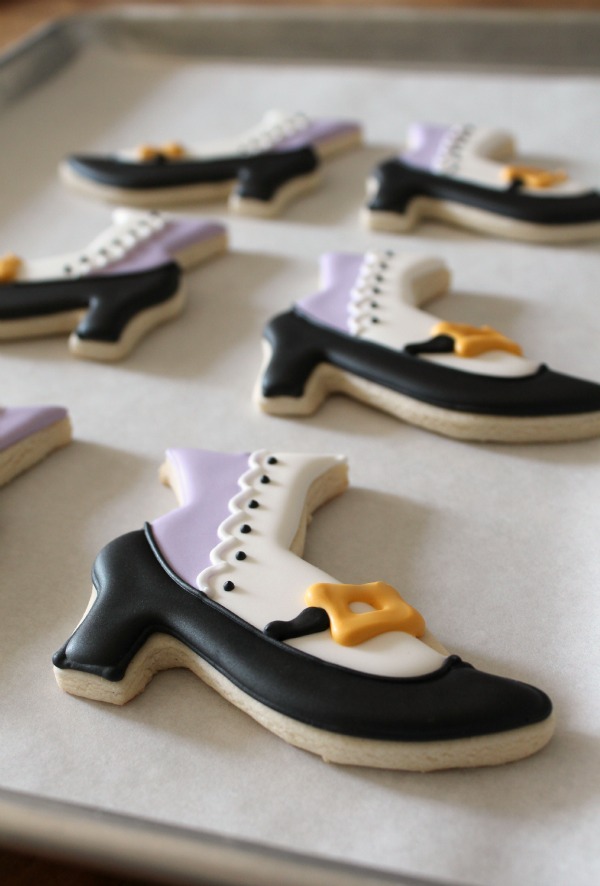 Once the cookies are decorated and dry, use royal icing to "glue" a pretty paper straw to the cookie.  That's pretty much the only difference between mine and Wilton's version, which used red and white  peppermint sticks.
You could always make these as cookie pops then cover the sicks with straws as Lisa, The Bearfoot Baker showed us in this post, but I usually lean toward attaching them after the fact.  Do whatever works best for you!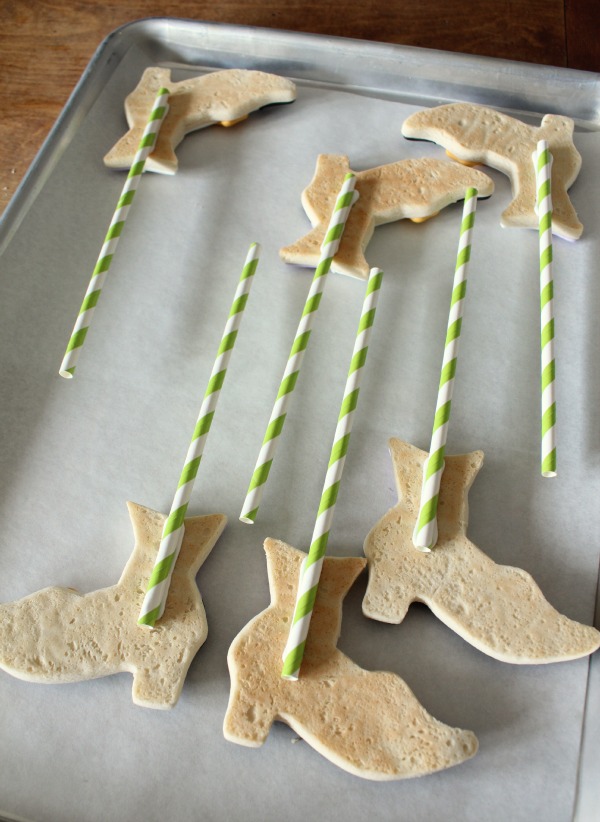 Depending on how these are decorated they can range from cute to wicked!!!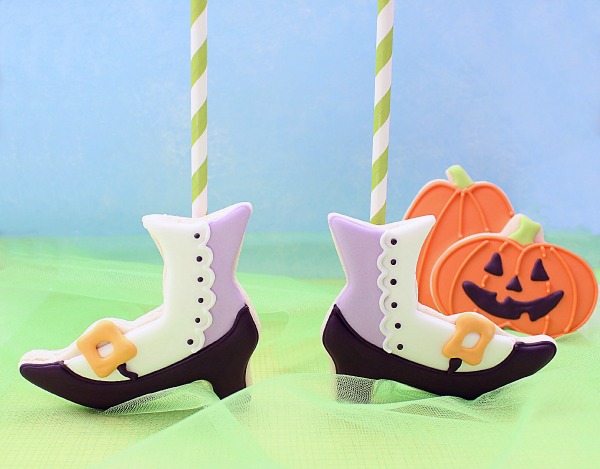 This idea would also work wonderfully for themes such as The Wizard of Oz.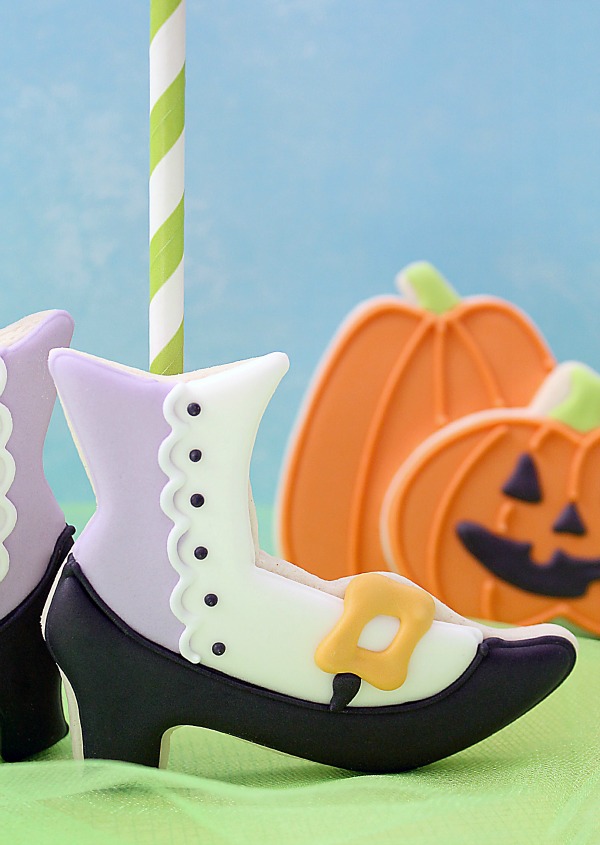 If you need fancy schmancy paper straws, you can order them from Smidge and Pinch by clicking here.
If you like these cookies, you may also want to check out these ideas:
  Thanks Wilton, for inspiring yet another cookie idea!