How to Pipe Simple Flowers on Cookies
Something makes sense about keeping things simple on Sundays.  Wouldn't you agree?
These cookies might look like a lot of work, but really they aren't.  Rather than kill myself trying to take action shots, I kept things simple and made a sweet little video instead.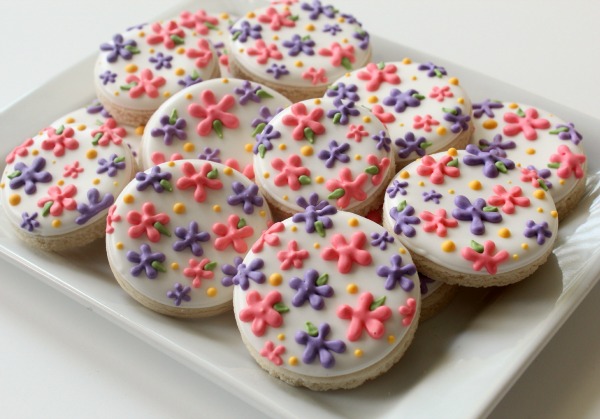 I'm not the television type, but I try…
This is the technique I used to make the flowers on these cake stand cookies.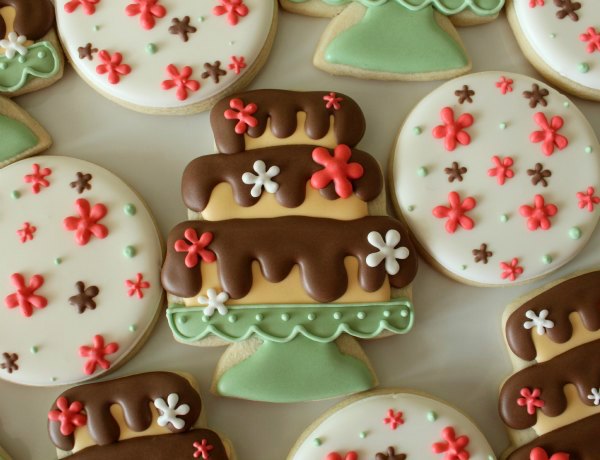 You can also pipe flowers directly onto wax paper and use them as royal icing lay-ons like I did for these baby face cookies.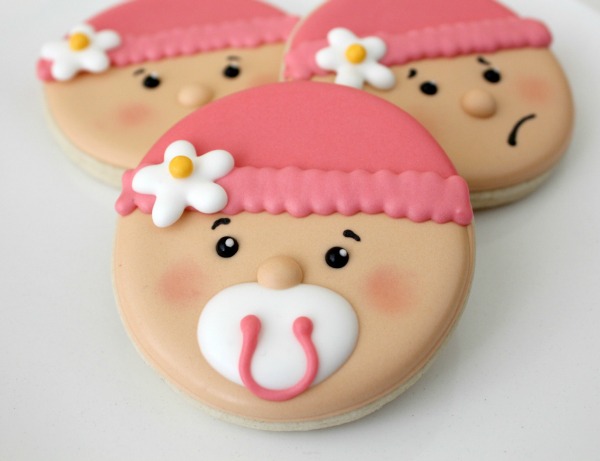 Sometimes I like to pipe them directly onto simple round cookies.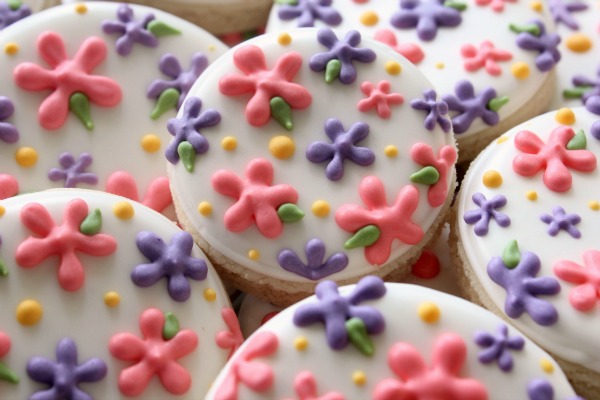 Regardless of how you use them they're a great little item to have in your repertoire because like I said…simple is good.