Fun Friday Finds: Paula Deen Cookie Stencils
The only thing I like MORE than shopping, is finding something cool when I'm shopping.  I was browsing my favorite crafts store a few weeks back, and I happened upon these babies. Do you know what they are? 
They're Paula Deen cookie/cupcake stencils! The best part is, they only cost a dollar!!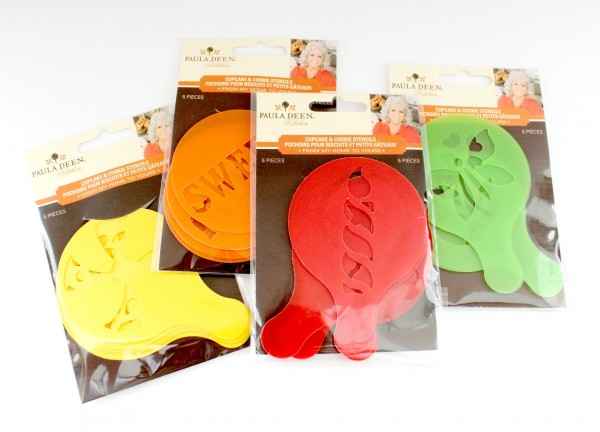 I think my favorite was the cherries.
 I used it to make these.  I did my own thing with the stems and leaves, but having the cherries pre-drawn really helped.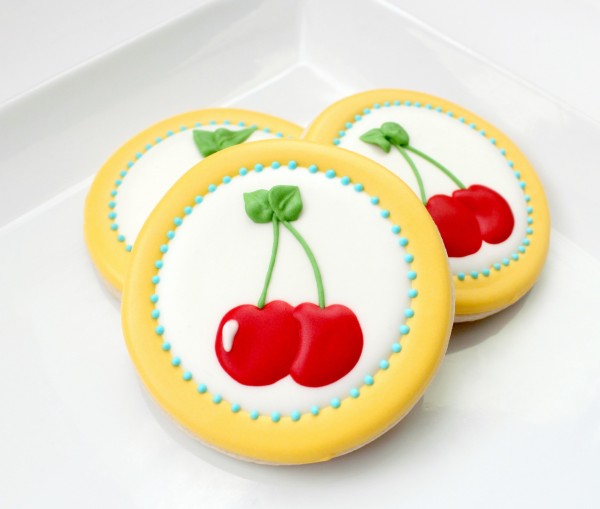 For more ideas on how to use stencils to make cookies like these, check out this cool video or the picture version.  Either one is a very good example of how to get Kopy Kake results with stencils like this.
I made these cookies for a friend of mine!  Pretty AND easy.
So, if you're headed out today, be sure to cruise on by Michael's and get a few of these.  You'll be glad you did.
Have a wonderful weekend everyone…see you back here soon!