Royal Icing Disaster
One of the BIGGEST complaints about royal icing is that it can be a royal pain in the wazoo.
The royal wedding fever completely missed me until yesterday morning.  I was too busy to even think about it.  I had a simple cookie design that I wanted to try as a gift for one of my childhood friends that I hadn't seen in fifteen years.  She was coming to town, and I wanted to make some special cookies for our little reunion.
Since the initial plan was for her to come by that afternoon, I got up early the next morning when Bernie headed to work to give them a looksie and turn off my new fan. I knew immediately something was VERY VERY wrong.  The icing did not have the slightly shiny matte surface it should've and it looked as wet as it had the night before.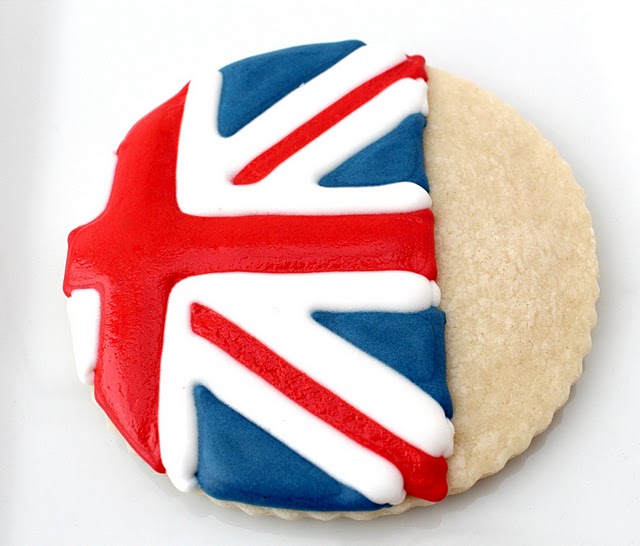 My heart sunk.  I mean, even if I could re-bake and re-decorate them there was no way they would dry before it was time for her to arrive.  Luckily, I texted her and was able to bump our date to Saturday but obviously, I was less than pleased.  Besides the unplanned baking marathon at 4:00am, I was out of eggs and had to make an early morning convenience store run.  Have you ever noticed you see the darnedest folks when you go to the quick stop at 4am?
When something like this happens the last thing you want to do is take a picture of ugly cookies, but truth be told, this is actually a common occurrence.  So in the interest of helping others who encounter royal icing that won't dry, here are my observations.
Texture-wise, the best way to describe the icing is like that marshmallow fluff that comes in a jar.  It's slick and foamy and when I touched the surface it stuck to my finger and peeled away in a layer just like Jello does if you touch it too soon.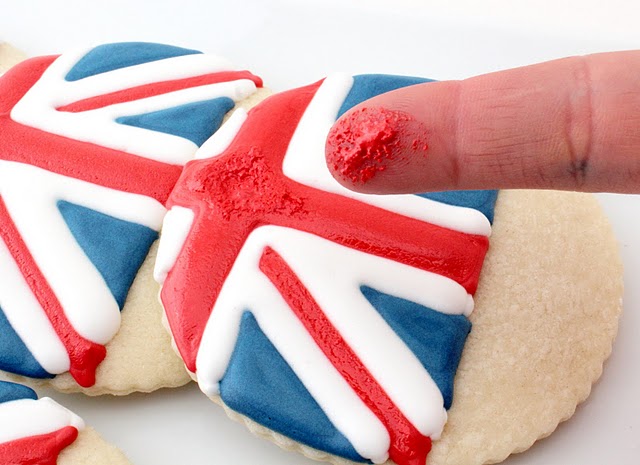 As for an explanation of why this happens, I don't really have an definite answer.  All I can offer are educated guesses based on my experiences and those of some close cookie decorating friends.
Too much color-I used leftover icing for this set of cookies.  Perhaps adding more color caused this.  Many experienced cookie decorators have suggested that deep colors such as red, black, blue and brown are notorious for this type of problem
Oil contamination-check your extracts for oil.  Use imitation flavorings if necessary.  Oil can and will change the texture of royal icing.
Humidity-I live in the desert, so I don't have a lot of experience with this.  However, I know several cookiers in humid climates that swear it affects everything from drying time to color bleeding.
Overbeating- I am guilty of this.  If you over beat royal icing, it dries to a crunchy almost foamy texture and often appears porous.
Here's a few more shots of my cookie disaster.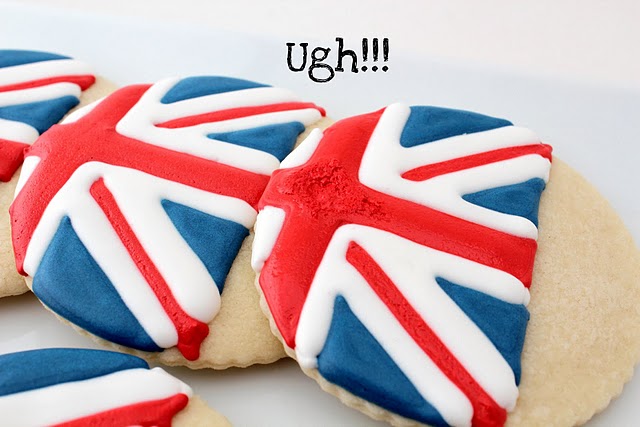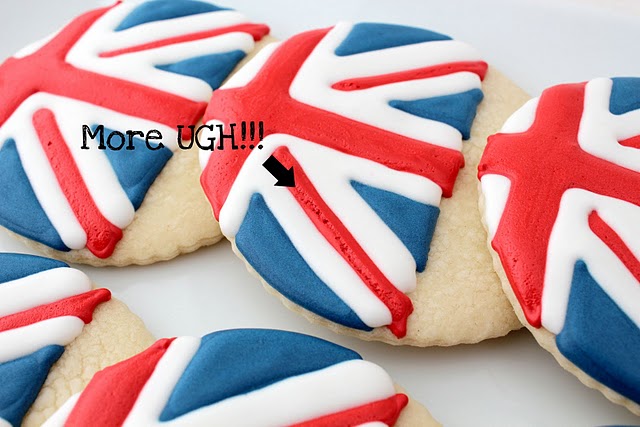 As for the cookies, all's well that ends well.  I fixed my mistake and got to watch the most amazing wedding that I have ever seen. I even managed to catch an afternoon nap, which was an order after the morning I had.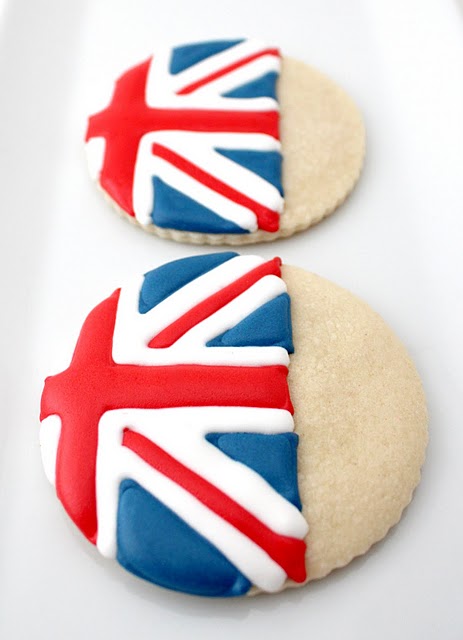 On that note, I am praying for all of those affected by the storms last week.  I must admit, I feel a little helpless and overwhelmed with all of the devastation lately.
I hope that everyone spend this Saturday thankful for what they have, and for those that are struggling, I hope that you have peace.  I don't have a lot of money and I am kind of grounded, but, if you are reading this, and I can help in some way, I am all ears.
Have a peaceful day, everyone.