It's Not Cheating…Decorating Storebought Cookies
It's semi-homemade!!!
A few days ago, I was at Wal-Mart when I noticed some very cool pre-made gingerbread houses. They cost less than ten dollars apiece, which SEEMED like a pretty good deal.

 

I could just imagine the fun my kiddos would have with them. However, as I packed three of them into my cart, I had a little crisis of conscience.

 

$27 dollars seemed a little steep when I could make them at home, and that didn't even include candy for decorating.

 

On the other hand, in the midst of all of the other Christmas chaos, who knew if I'd have the time to bake three little houses, construct them, and then supervise as they added embellishments? For that matter, since I had never really tried to build a gingerbread house before, I wasn't even sure if I could do it. So, I scrapped the whole gingerbread house idea altogether.
*Plenty time for that when they get a little older =)*
As I reluctantly put them back, it occurred to me… there are probably several moms out there who would like to decorate cookies, but don't have time, or absolutely cannot bake.

 

Or, even those like me, who don't want to bake again after all of the work is done…
Pretty soon I forgot all about the gingerbread houses.

 

I had another mission, to find ordinary supermarket baked goods that could be decorated and turned into fun holiday treats! Not only was I looking for good products, I was also on the hunt for good prices.

 

I have to admit I went a little crazy; there were just so many possibilities, all of which combined, still came to less than the $27 I narrowly escaped spending on Gingerbread tract homes.
Between World Market and good ol' Wally World, I found more than enough!
And here's what it all turned into!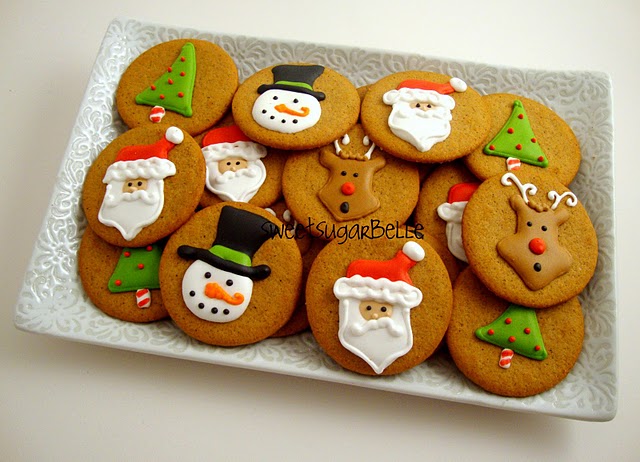 These might be my favorite result wise, and these little gingerbread-like thins just melt in your mouth.?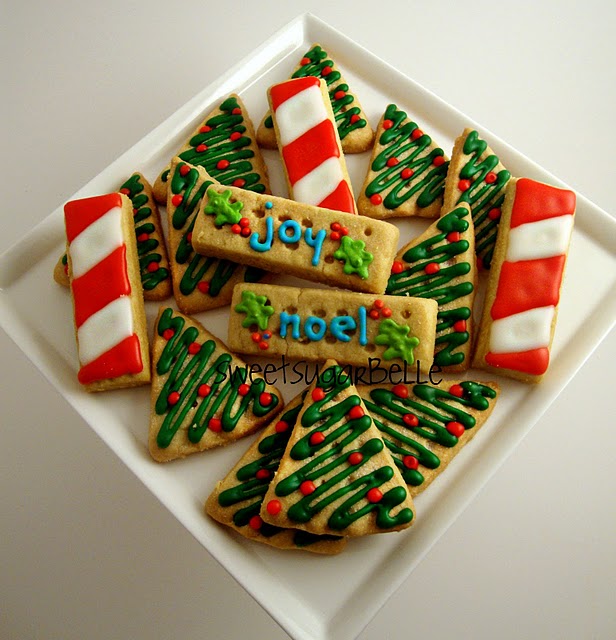 These were Bernie's favorites, in fact he asked for more!  I used orange flavored glaze icing on these, which was actually my first experience with glaze…except for the "joy" and "noel" cookies. I used regular RI for those.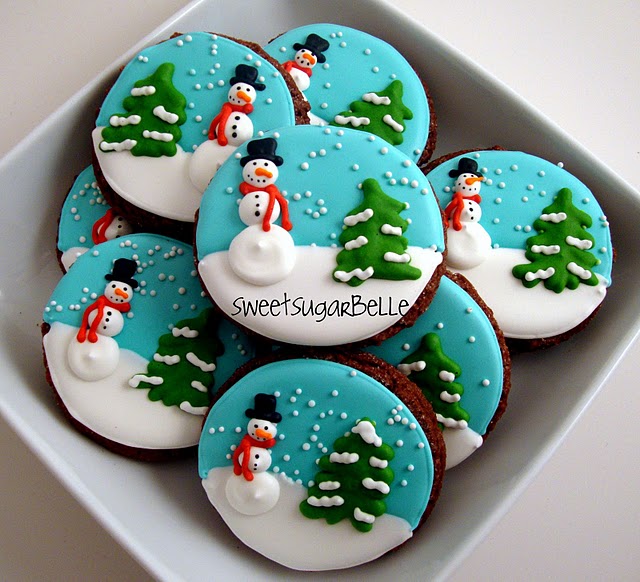 The kids liked these best!  They were fudgy rounds with vanilla royal icing.  They boys thought they were "snowman" brownies.  I had to cut my youngest son off, LOL!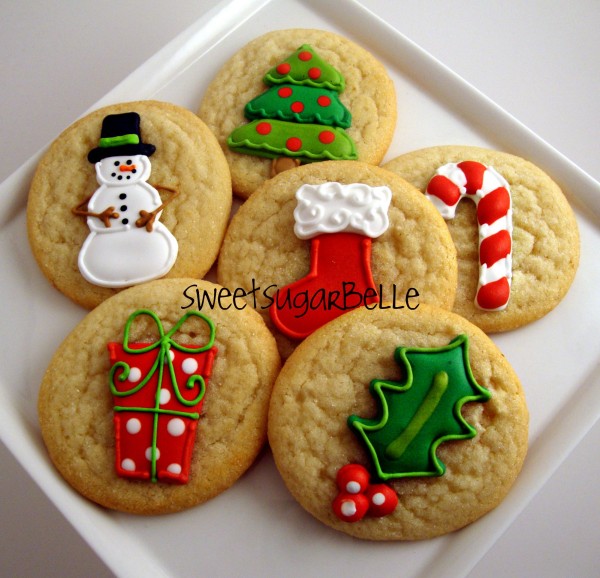 Flavor wise, these are my faves…like I said, this is probably my favorite type of cookie in the world!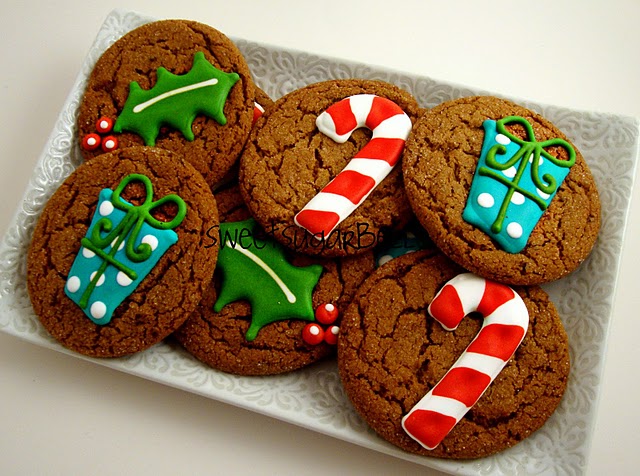 Of the drop cookies, I think these are the prettiest.  And, their molasses flavor fits right in during the holidays!
These were cranberry orange scones, so I used orange glaze to decorate these.  It was an interesting experience…but more about that another day =) 
Imagine showing up to your next Christmas party, with a platter like this in hand, without even turning on the oven.  You will be the hit of the party!!!
These are just a few ideas that I came up with off the top of my head…There really are so many!

 

I hope this inspires all you busy and non-baking moms to do the same =)