The Seventh Annual Twelve Days of Giving, Day Three, How Sweet is That?
Welcome to DAY THREE of The Seventh Annual Twelve Days of Giving with LilaLoa and Sweet Sugarbelle!
If you're new to this whole gigantic giveaway extravaganza, here's the short version of how it works. Each year for the past seven years, LilaLoa and I have joined together with our favorite vendors to celebrate your generous support throughout the year. Every time you buy our products, watch our videos, read our blog posts, and follow along on social media, it means more than words can express. So, in the spirit of giving back, this is our very special way of thanking you all!
Today's prize, is a $100 How Sweet Is That? shopping spree!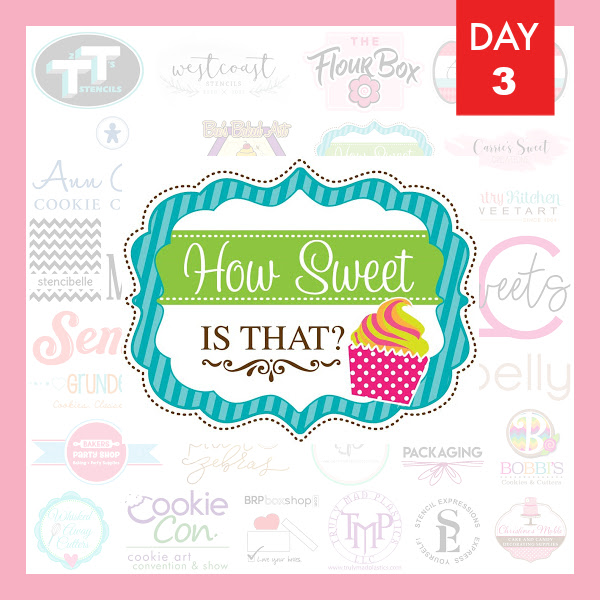 Sherry Potter opened her online store, How Sweet Is That?, almost by accident. While operating her own cupcake decorating business, Sherry was always on the lookout unique tools and supplies, most of which came from overseas. After fellow decorators showed interest in the items she used, and unable to find many of her favorite products locally, Sherry decided to take the next step and bring a new caliber of products to the Canadian market. In 2011, How Sweet Is That? was born!
In addition to carrying over 5,000 items, How Sweet is That? offers a wide range of Sweet Sugarbelle products, offers international shipping, exceptional customer service, competitive prices, and an unparalleled knack for keeping up with the latest trends. Be sure to check out the shop here.
To enter, simply follow the steps below. Then, head on over to LilaLoa and do it again!
Giveaway ends at 11:59 PST on December 6, 2020, terms and conditions may apply. You must be 18 years or older to win. International entries welcome, but additional shipping, to be paid by the recipient, may apply. Void where prohibited. Separate winners will be chosen for each daily prize. One prize per person, per year. Winners will be notified by email within 24-hours of giveaway close. Prize must be claimed within 48 hours or a new winner will be chosen. By entering this sweepstakes, you grant sponsors permission to share your email address and any other personally identifiable information with prize sponsors for the purpose of administration and prize fulfillment, including use in a publicly available winners list and announcement post.