Seventh Annual Twelve Days of Giving, Day One, Ann Clark Cookie Cutters
Ahem. In my best camel voice, "Guess what day it is, guess what day it is?"
It's December 1st, which means the SEVENTH Annual Twelve Days of Giving is finally here!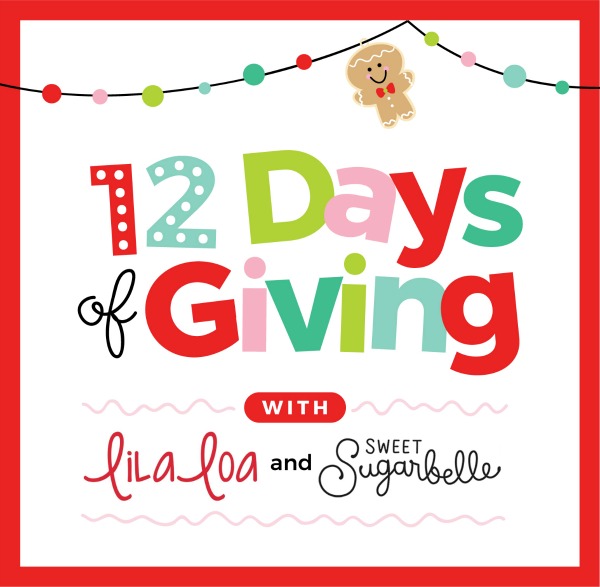 If you're new to our giveaway extravaganza, here's the short version of how it works. For seven years, LilaLoa, and I have joined together with our favorite vendors to celebrate another year of generous support. Every time you buy our products, watch our videos, read our blog posts, and follow and along on social media, it helps us grow, and that means more than words can express. So, in the spirit of giving back, this is our very special way of thanking you all!
Our giveaway extravaganza has humble roots. It began with twelve giveaways spread between two blogs, and has grown each and every year. Over the years, we've had such an overwhelming show of  vendor support that we expanded to twelve identical giveaways on each blog, allowing participants two chances to win each day, culminating in a grand prize on Day Twelve.
This year, we're expanding yet again, and will now offer two giveaways per day on each blog, as well as a grand prize on Day 12. This means that you will have forty-six chances to win an assortment of amazing prizes.
So, are you ready? Let's do this!
Today's prize, provided by Ann Clark Cookie Cutters, is every single new cutter released in 2020!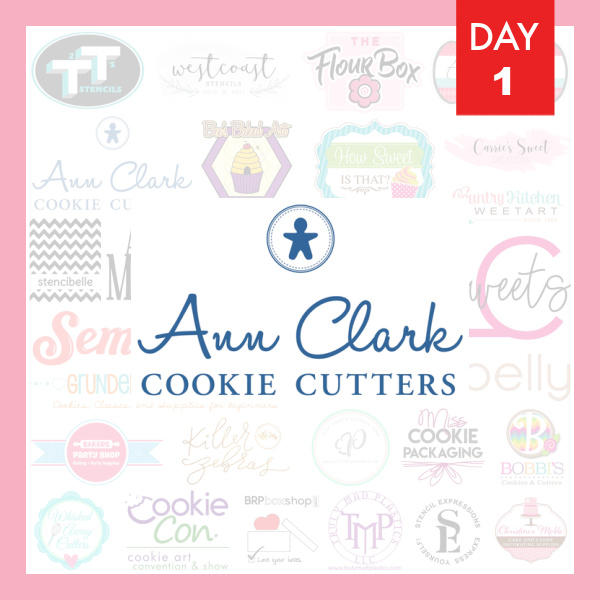 Ann Clark Cookie Cutters, a family-owned cutter company in Vermont, began in 1989 with a pig cutter and a dream. Ann, with the help of her family, turned her cookie decorating passion into the largest cookie cutter manufacturing company in the the United States. The tin plated steel cutters are 100% made in the US, and to keep things fresh, they add at least one new shape every single week. Keep up with what's coming next by signing up for their newsletter to get an email when new shapes are released.
For your chance to win this amazing prize, click the "Easy Entry" button. Then, earn additional entries by following the prompts below.
Once you've entered, be sure to head on over to LilaLoa and do it again!
Giveaway ends at 11:59 PST on December 4, 2020, terms and conditions may apply. You must be 18 years or older to win. Void where prohibited. Separate winners will be chosen for each daily prize. One prize per person, per year. Winners will be notified by email within 24-hours of giveaway close. Prize must be claimed within 48 hours or a new winner will be chosen. By entering this sweepstakes, you grant sponsors permission to share your email address and any other personally identifiable information with prize sponsors for the purpose of administration and prize fulfillment, including use in a publicly available winners list and announcement post.