Mexican Fiesta Cookie Border for Cinco de Mayo
Cinco de Mayo is usually a weekend filled with margaritas, tacos, and fiestas, but did you know that Cinco de Mayo is not Mexico's Independence Day?  I didn't until a few years ago when I Googled it for a blog post.  I could give you the whole long story but since most of you are probably looking forward to a relaxing weekend, I'll save you the history lesson and get straight to the cookies.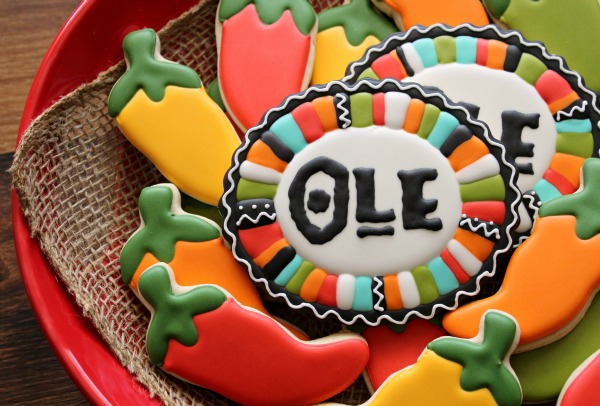 Begin with a large oval shaped cookie.  If you don't think you have an oval shaped cutter, try this tip.  You may be surprised. Pre-mark the center of a cookie by lightly making an impression with a cookie cutter.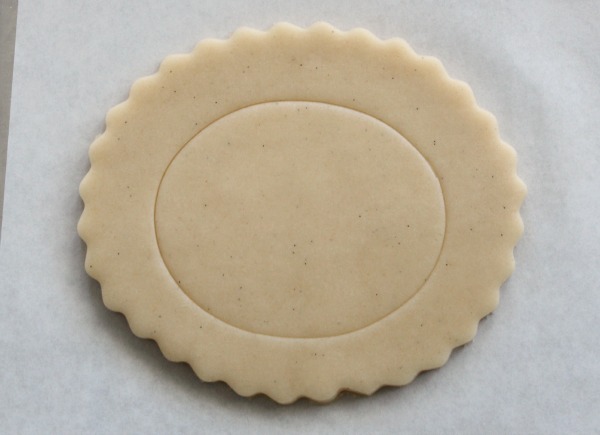 To make these cookies you will need:
Begin by outlining the cookie with black icing.  Add a line of black flood icing to make the border a bit thicker.  Next, use white piping icing to outline the center impression and fill with white flood icing.  Let the cookie dry for at least 30 minutes, longer if you struggle with bleeding.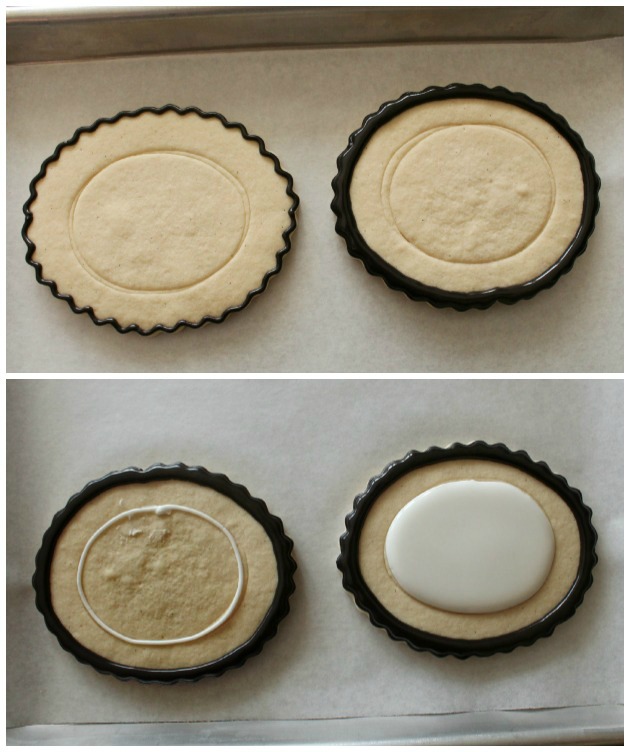 Next, begin filling the border with colored icing as pictured below.  Add one color at a time progressively until the entire border has been filled.  I used lime green, turquoise, red, orange, yellow, black and white.  You don't need to wait for each color to dry before moving on.  If fact, I believe that applying the colors one after another eliminates those pesky craters.  I could be wrong, but I'm thinking it's a surface tension thing.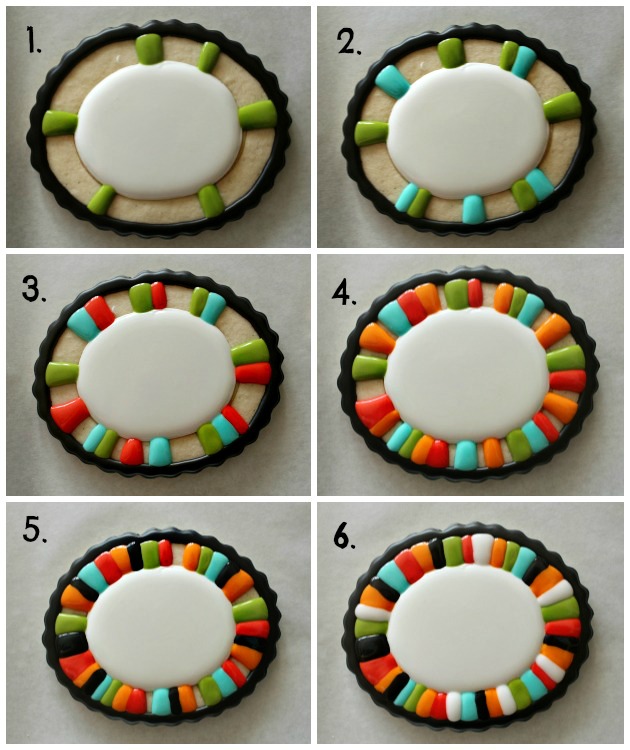 Finish up by adding a few accent squiggles and dots with a #1.5 tip.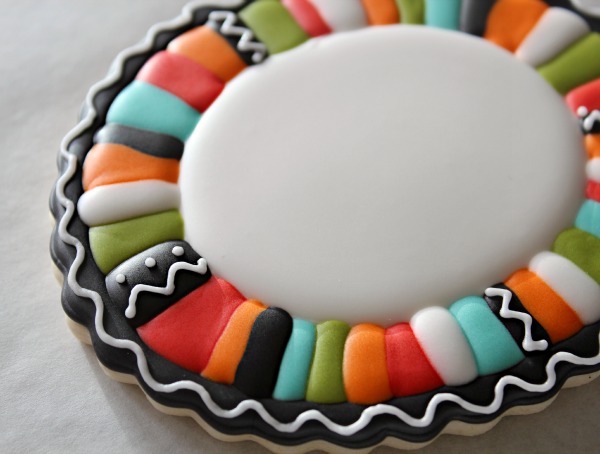 Feel free to add a fiesta friendly message in a fun Mexican font.  Here are a few of my FontSpace faves:
For tips on using special fonts with your Kopykake Projector, click HERE.  To purchase a Kopykake, click HERE.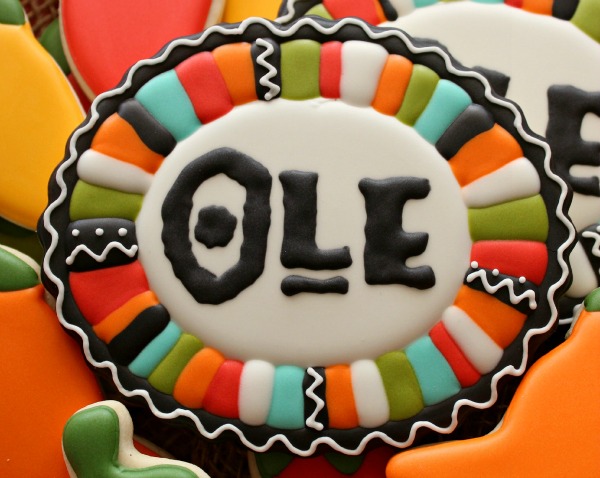 This also works well on simple circles or squares.  Just skip the center section and make stripes across the width of the cookie.
PS-If you really want to be authentic, don't write olé across your Cinco de Mayo cookies.  I've been informed that it's actually a Spanish word, not "Mexican".  Should of Googled, right?  Anywho, I hope everyone has a safe and relaxing holiday weekend.
Happy Cinco de Mayo!