Mini Tutorial: Filling Pastry Bags
I get a lot of questions on this topic, so I decided to do a quick video. My way isn't really the only way, it's just what works for me. Actually, that's almost the best tip I know. I can tell you what I do, but that isnt the only way. The key is taking that information and turning it into what works best for you! =)
Its a little long winded according to my husband, but I hope it helps! I'd also like to recommend another great blog post by my friend Marian at Sweetopia on
staying organized while decorating
. This is not my forte, although my intentions are good…Thank goodness for an organized husband!
Today, I have a few cookies and some fun Sunday stuff to share.
I had this wet on wet idea for Fancy Nancy's hair, so I had to try it. I REALLY like the result.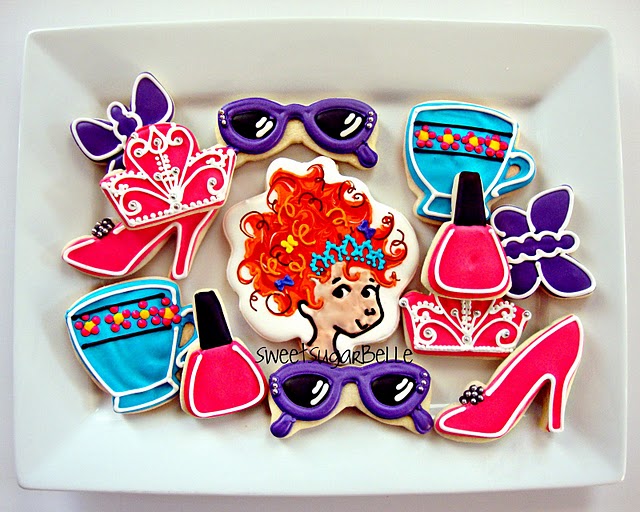 I made these cookies for my neighbor's son. I think this might have been my first crack at Mickey…?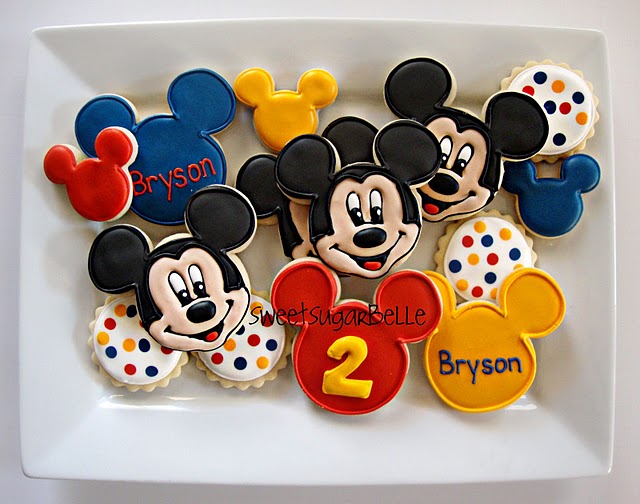 This is another fun use for your Christmas ornament cutter. It can also be done with a balloon cutter, but I like the round head better. Although, the more I think about it, the balloon might be more accurate =)?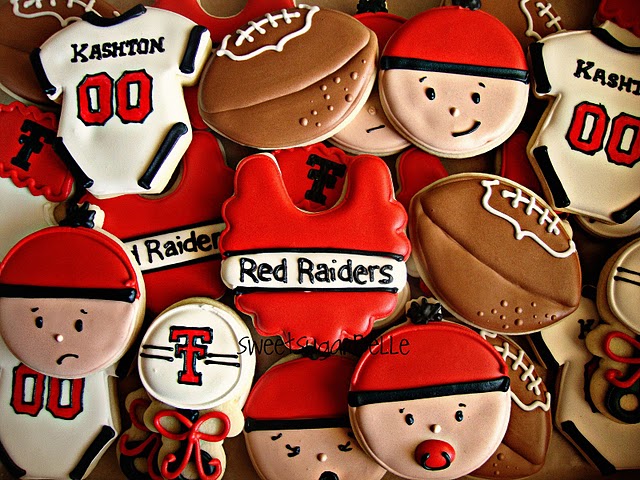 This was my fun find of the week. I couldn't leave this one behind! Too bad they didn't have a boy version! It almost makes me want to skip the expensive uncomfortable Christmas dress! All from discount stores, and my precious SugarBelle wears it well
.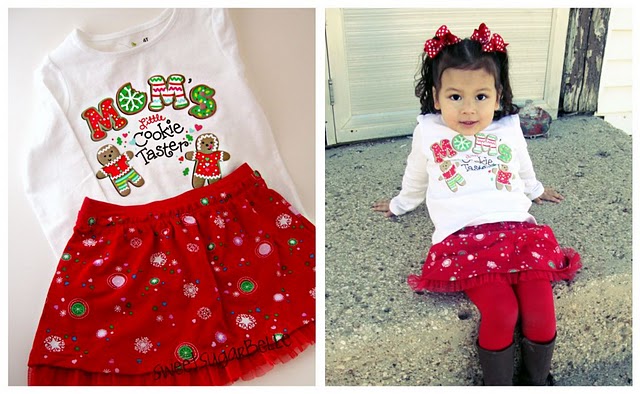 And finally, I wanted to share this cool tip I learned from my friend Keri, many many years ago… if you overbake your cookies a little, OR, if you just want to keep them fresh and soft, use this trick. Store them in an airtight container with a slice of bread. It works every time!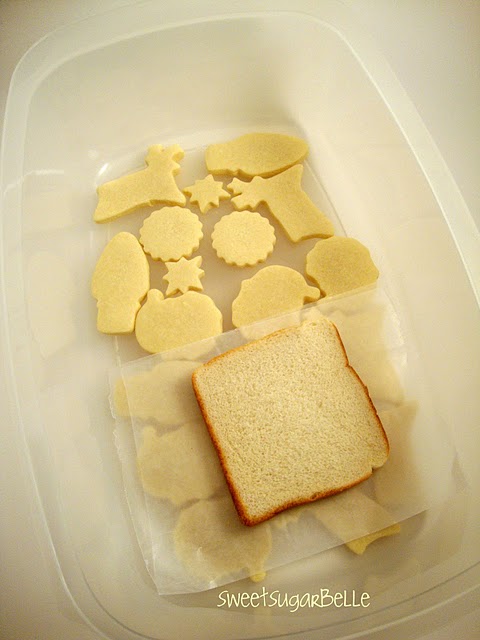 Have a good Sunday, everyone!