Real Summer, Real Flavor Giveaway with Challenge Butter
This summer I'm celebrating butter with a pinterest party hosted by Challenge Butter, Good Cook™ and a few fellow bloggers, Cookies & Cups, Glorious Treats, and Confessions of a Cookbook Queen. We'd love for you to join us at 6 p.m. PT on this Wednesday, August 7th to discover inspiring new recipes and to win fun prizes.
Challenge Butter is giving away two $250 gift cards, three $100 gift cards and two $50 gift cards as well as 30 BBQ prize packs from Good Cook that include all the tools you'll need for your next BBQ.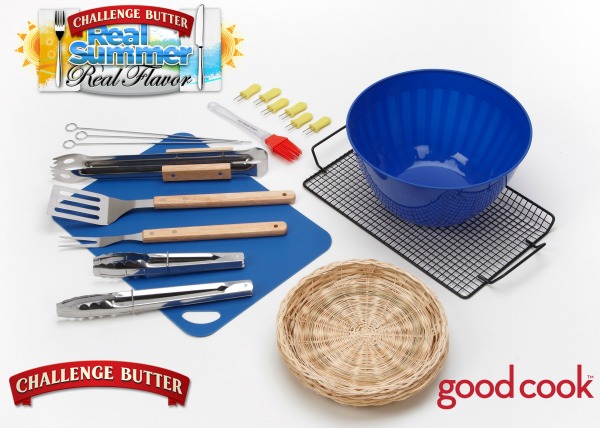 Challenge Butter has partnered up with Good Cook™, Langers® Juice, and Mrs. Cubbison's® to create a "Real Summer. Real Flavor" Pinterest Board that evokes all the flavors that summer has to offer for any occasion from brunches and bbqs to the dinner table. Explore these and other delicious summer recipes we pin to make the most of the season. Keep a look out on my pinterest board for directions to enter the "Pin It to Win It" contest so you can win great prizes just for pinning recipes you like. You can also follow along on Challenge Butter's Facebook page.
If you're into butter you'll appreciate Challenge's real butter flavor. It's churned from 100 percent real cream from cows in California and was the first to implement a no-rbST policy. It's been around for a 100 years – is the largest butter brand in the West – and is now sharing its yuminess with the rest of the country. Keep an eye out for it in your local grocery (it's the package with the elk on it) and give it a try!
For now, check out my basic sugar cookie recipe, which is made with real butter.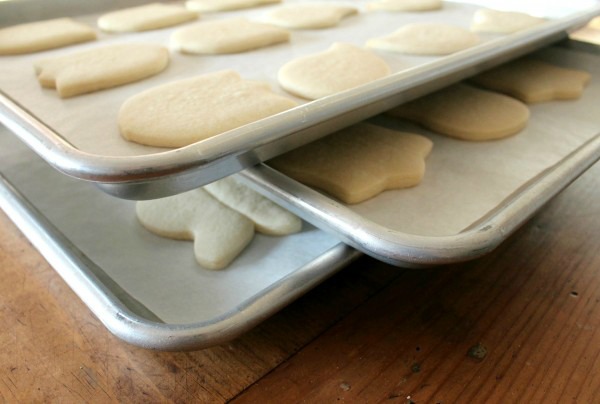 Fans of Challenge and these other brands can also enter to win cash and prizes including $100,000 cash, summer themed cookware from Good Cook™, free juice coupons from Langers® Juice and free salad topping coupons from Mrs. Cubbison's® in their "Real Summer. Real Flavor." online instant win game.
Hope to see you on Pinterest this Wednesday at 6 p.m. PT!!