The Fifth Annual Twelve Days of Giving with Lila Loa and Sweet Sugarbelle, Day 4
Welcome to day FOUR of The Fifth Annual Twelve Days of Giving with LilaLoa and Sweet Sugarbelle!
If you're new to this whole gigantic giveaway extravaganza, here's the short version of how it works. Each year for the past five years, Georganne, over at LilaLoa, and I have combined forces with our favorite vendors to celebrate your generous support throughout the year. You do this by keeping up with our posts on our blogs and social media, YouTube, and by buying and using our products to create cookie masterpieces of your own. In the spirit of giving back, this is our very special way of thanking you all!
In the past, we've featured two vendors daily, one on each blog. But this year, in an amazing twist, each sponsor is doubling the fun by giving away the same prize on each blog! Two winners every day! What's not to love about that?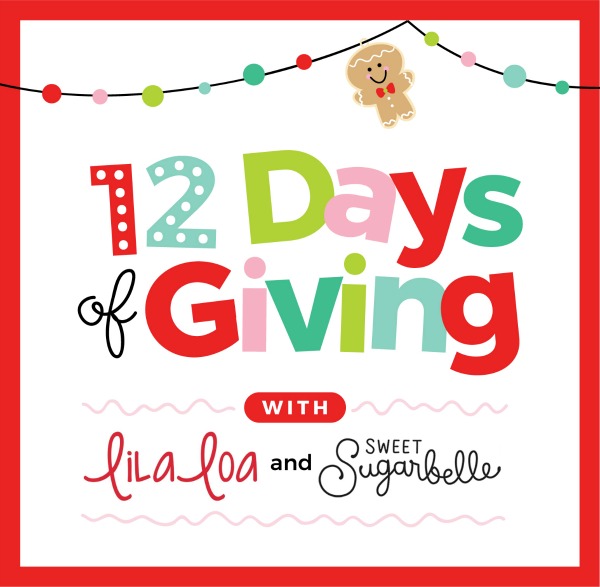 Today's prize, a $100 shop credit,  is sponsored by That's a Nice Cookie Cutter.
That's a Nice Cookie Cutter is owned an operated by Ronee Kramer, cookie decorator turned cookie cutter designer, and one of the pioneers of 3-D printed cutters.
That's a Nice Cookie Cutter offers an endless array of cutter designs and frequently partners with experienced cookie decorators to create cutters that are designed with a busy decorator in mind. Whatever shape you need, Ronee has you covered!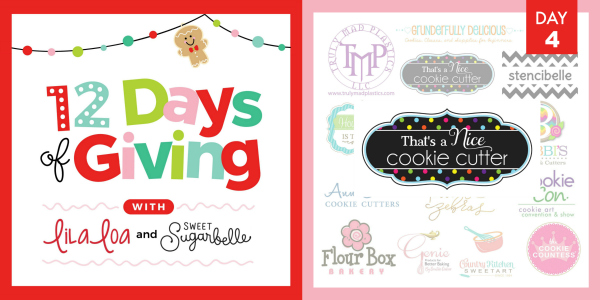 To enter, simply follow the steps below!
Giveaway ends at midnight CST on December 7, 2018. You must be 18 years or older to win. International entries welcome, but additional shipping, to be paid by the recipient, may apply. Separate winners will be chosen for each daily prize. Winners will be notified by email within 24 hours of giveaway close. You must respond within 48 hours or a new winner will be chosen.
Best of luck, and don't forget to hop on over to visit LilaLoa's day FOUR post for a second chance to win!