The Fifth Annual Twelve Days of Giving with Lila Loa and Sweet Sugarbelle, Day 12
Welcome to the twelfth and final day of The Fifth Annual Twelve Days of Giving with LilaLoa and Sweet Sugarbelle!
I can't believe that we're wrapping up half a decade of giveaway fun. I still get sentimental thinking about the generosity, kindness, and community spirit that this event represents. So, without further ado, I present to you, Day Twelve.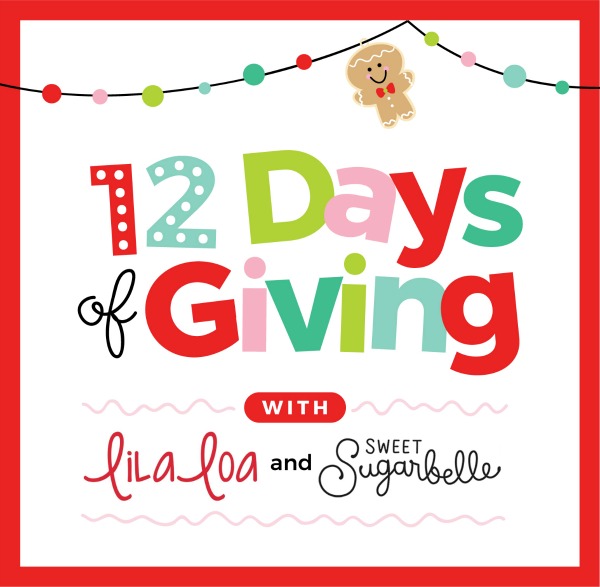 Today's prize on the twelfth and final day of The Fifth Annual Twelve Days of Giving is so huge, it requires a complete listing of all of the amazing sponsors and prizes you'll win! I hope you're sitting down because this one is almost unbelievable!

1. $50 Semi-Sweet Designs Gift Card


What do you get when you cross an engineer with a cookie decorator? Semi Sweet Designs. Mike's website is full of meticulously designed, thoughtfully crafted cutters with just the right amount of whimsy! He also offers selection of a great decorating supplies along with helpful video tutorials for every cutter he designs!

2. Sweets and Treats Sprinkle Kit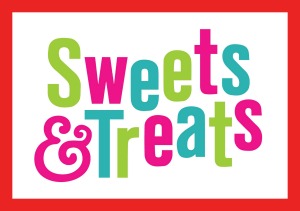 That's THREE POUNDS of sprinkles!! If you need brightly colored party supplies like cupcake liners, bags, and straws or sprinkles of ANY KIND — Sweets and Treats should be your first stop! They even sell sprinkles in BULK so you can make your own mixes!


3. $50 LC Sweets Gift Card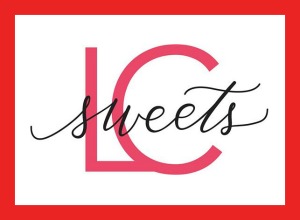 They say that necessity is the mother of invention. The definitely seems to be the case with the introduction of The Cookie Swivel by Lydia Carter of LC Sweets. Lydia's fun style comes out in all her cutter shapes and hand lettered designs.

4. 2TT's Stencils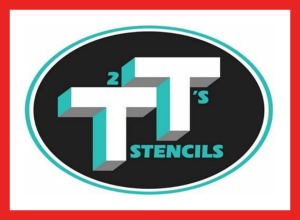 A full set of Artisan Accents colors

A bottle of Dilution Solution (I freaking love that stuff)

11 custom airbrush color bottles

A selection of 2TT's stencils
Now THAT is a party in a box! Have you tried the Artisan Accent colors? Their purple is the truest purple food coloring I've ever tried! And while you are over at 2T's Stencils checking out the purple food coloring…grab yourself some stencils or check out their classes and retreat!

5. $50 Whisked Away Cutters Gift Card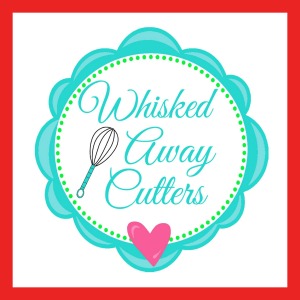 Whisked Away Cutters was formed in 2014 when husband and wife team Tracy and Dixon Hicks began making quality, cookie cutters for Tracy's cookie business, The Cookie Connoisseur. After an overwhelming response from fellow decorators, Tracy transitioned from selling decorated cookies to cookie cutters. Tracy uses her background in graphic design to create original cutter shapes from her own designs and in collaboration with fellow cookie decorators.

6. $50 Bee's Baked Art and Supplies Gift Card and a full set of Dripcolor Pens!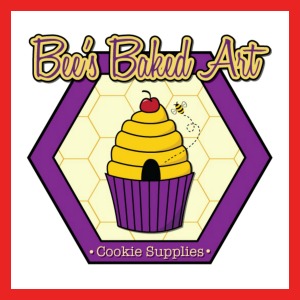 Have you tried the Dripcolor pens? They are double ended with a fine tip and a brush tip. I absolutely love that the brush tip end is saturated with color so it's easy to cover a good amount of space quickly! Bee's Baked Art always has something new to try! But don't worry the shop is also full of all your favorite brands too!

7. $50 Sweetleigh Printed Gift Card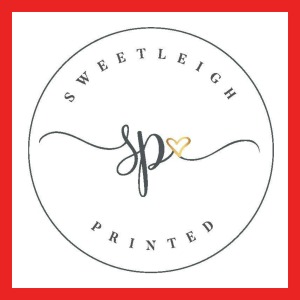 Sweetleigh Printed makes flat-out adorable cutters. They became crazy popular for their BOW CUTTERS, but honestly, all of their cutters have a sweet, feminine flair that has been historically missing from cutters until now! The response to their initial designs was an overwhelming vote that it was time for cutters to be more than functional — we want to fall in love with them!!

8. BRP Box Shop Prize Package with a surprise Christmas Sweater Box (OVER $125 VALUE!!)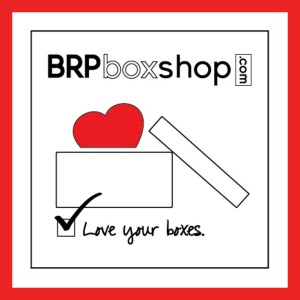 10 pack of 12″ x 5″ x 1 1/2″ White/White Two Piece Simplex Box Set, with Window

10 pack of 13″ x 9″ x 3″ White/White Blyss Cookie Crate

10 pack of 6″ x 6″ x 2 1/2″ White/White Snowflake Window, Lock & Tab Holiday Box

10 pack of  8″ x 8″ x 2 1/2″ White/White Candles Window, Timesaver Holiday Box

10 pack of  10″ x 7″ x 2 1/2″ White/White Stockings Window, Lock & Tab Holiday Box

10 pack of 6 3/8″ x 4 5/16″ x 2 7/8″ White/White Basket Box – $14.98 for a 10 pack

A BRP Christmas Sweater Box

Honestly, I don't even know what the Christmas Sweater Box is, but if it comes from BRP Box Shop, it's guaranteed to be fun!
The incredible people at BRP Box Shop make high quality boxes for the best reason of all, because they care. They care about people, they care about quality and it shows in their products and customer service. And as if that wasn't enough, they also have pretty much every size and shape box you can think of.


9. $50 Kaleidacuts Gift Card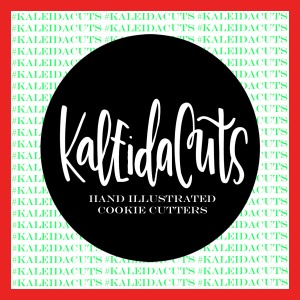 Kaleidacuts is known for both their very trendy hand-lettered cutters and their floral cutters for every occasion. And luckily for most of us… you don't have to be talented at piping letters to use the cutters because many of them come with matching stencils!!


10. A Cookiesaurus Rex Christmas book by Amy Dominy, illustrated by Nate Evans.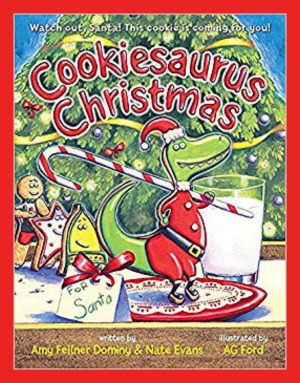 Because…ummm…who DOESN'T want a book about a cookie dinosaur crashing through Christmas?! This cute illustrated book by Amy Dominy and Nate Evans is the sequel to super fun Cookiesaurus Rex!

11. $50 The Cookie Box Gift Card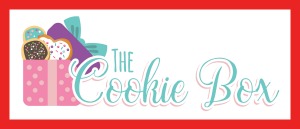 The Cookie Box, founded in 2016, Jennifer, and her husband, Jason, create their own unique cutter designs, while also collaborating with talented cookie decorators, like Miss Doughmestic, to produce quality cutters that you're sure to love!

12. Your choice or an Artfully Designed Creations Airbrush OR stencil album with ten stencils of your choice!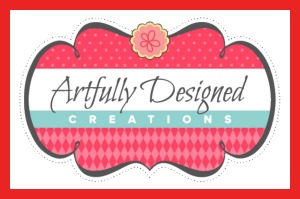 The Artfully Designed signature airbrush system is made in the USA exclusively for Artfully Designed Creations by Paasche Airbrush, an innovator in airbrush manufacturing in the United States for over one hundred years. This high quality airbrush is both sturdy and light weight and portable. It's snap-button style trigger piston and integrated auxiliary lever gives our new airbrush gun a low-frustration build that allows pieces to be easily put back together after cleaning and the capped color cup helps to avoid spills. Most importantly, the smooth airflow is excellent for airbrushing with pearl sheen and whites. And if you already have one — you can snag some new stencils of your choice instead!

13. A Sweet Sugarbelle Lilaloa Favorite Things Prize Pack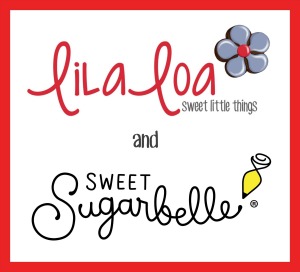 The thirteenth and final prize is from us. I know I've said it before, but there's really no words to explain how grateful we  are for the support of the entire cookie community. This includes the people who read our blogs and buy our products, and the vendors that are almost like family. The best way we know to thank you is to share our favorite things. This includes (but is not limited to):
One quart of Neilsen and Massey Vanilla Bean Paste

The Sweet Sugarbelle Shape Shifters II set

The Sweet Sugarbelle Life Events Set (to be mailed upon release in January)

The Sweet Sugarbelle Animal Shape Shifters Set (to be mailed upon release in January)

The Sweet Sugarbelle 40-piece Mini-Cookie Cutter Collection (to be mailed upon release)

Lilaloa's first book, The Cookie Companion

The Cookie Companion Cutter Collection

The Cookie Companion Color Cards

Lilaloa's Ultimate Tool Surprise Box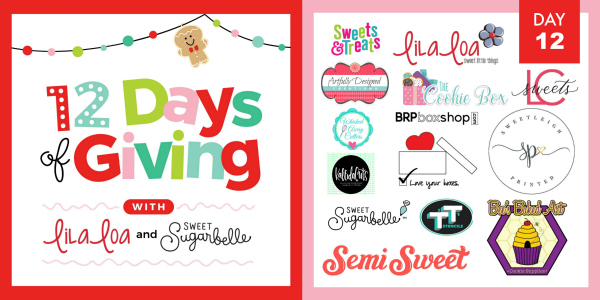 To enter, simply follow the steps below!
Giveaway ends at midnight PST on December 15, 2018. You must be 18 years or older to win. International entries welcome, but additional shipping, to be paid by the recipient, may apply. Void where prohibited. Separate winners will be chosen for each daily prize. Winners will be notified by email within 24 hours of giveaway close. Prize must be claimed within 48 hours or a new winner will be chosen. By entering the Sweepstakes, you grant sponsors permission to share your email address and any other personally identifiable information with prize sponsors for the purpose of administration and prize fulfillment, including use in a publicly available winners list and announcement.
Best of luck, and don't forget to hop on over to visit LilaLoa's Day Twelve post for a second chance to win!