The Fifth Annual Twelve Days of Giving with Lila Loa and Sweet Sugarbelle, Day 10, Genie Products by the Creative Cookier
I'm back for the second installment of day TEN of The Fifth Annual Twelve Days of Giving with LilaLoa and Sweet Sugarbelle. The second prize of the day is sponsored by The Creative Cookier.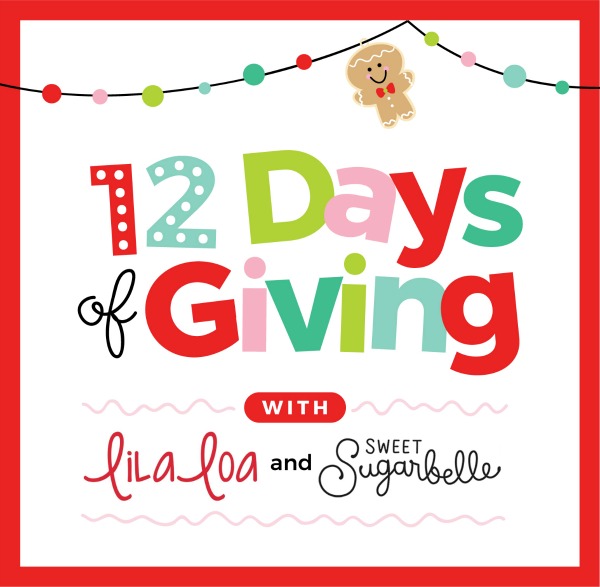 Today's prize, the Creative Cookier's Ultimate Cookie Decorating Bundle, is sponsored by the Creative Cookier's Genie products!
The Creative Cookier, and her ever expanding line of Genie products began in 2014 with the creation of the "Stencil Genie." Using 3-D Printers, Ginny and her husband Doug constructed a two-piece magnetic frame designed to securely hold stencils in place while airbrushing cookies, or decorating them with royal icing. The invention was so popular, that many improvements were made, and it became the handy injection-molded tool that it is today.
In the following years, the line has expanded to include an entire array of ingenious products designed for decorators. Among the most popular are the original "Stencil Genie," the "Thingamagenie," an extra wide 2-in-1 tool that you can sharpen and resharpen, and her ever-popular Genie's Dream meringue powder, a favorite of the cookie decorating community.
Inside the Creative Cookier's Ultimate Cookie Decorating Bundle you'll find: Air Genie Airbrush Kit , 12  4.5 ounce bottles  of Genie's AirSpray Color, one bottle of Lighten Up Blending And Lightening Solution, an original Stencil Genie,  7×7"Genie "UltiMat," Icing Genie, and set of 2 "Thingamagenies," all valued at over $250!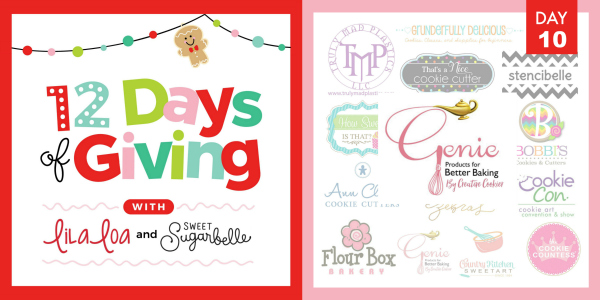 To enter, simply follow the steps below!
Giveaway ends at midnight CST on December 13, 2018. You must be 18 years or older to win. International entries welcome, but additional shipping, to be paid by the recipient, may apply. Separate winners will be chosen for each daily prize. Winners will be notified by email within 24 hours of giveaway close. Prize must be claimed within 48 hours or a new winner will be chosen. By entering the Sweepstakes, you grant sponsors permission to share your email address and any other personally identifiable information with prize sponsors for the purpose of administration and prize fulfillment, including use in a publicly available winners list and announcement.
Best of luck, and don't forget to enter my first Day TEN giveaway HERE. Then, hop on over to visit LilaLoa's day TEN Genie products Giveaway along with her day TEN Grunderfully Delicious giveaway  for a second chance to win!