The Fourth Annual Twelve Days of Giving with Lila Loa and Sweet Sugarbelle, Day Nine
Welcome to day nine of the Fourth Annual Twelve Days of Giving! There's just a few more days left until our final, grand prize is revealed!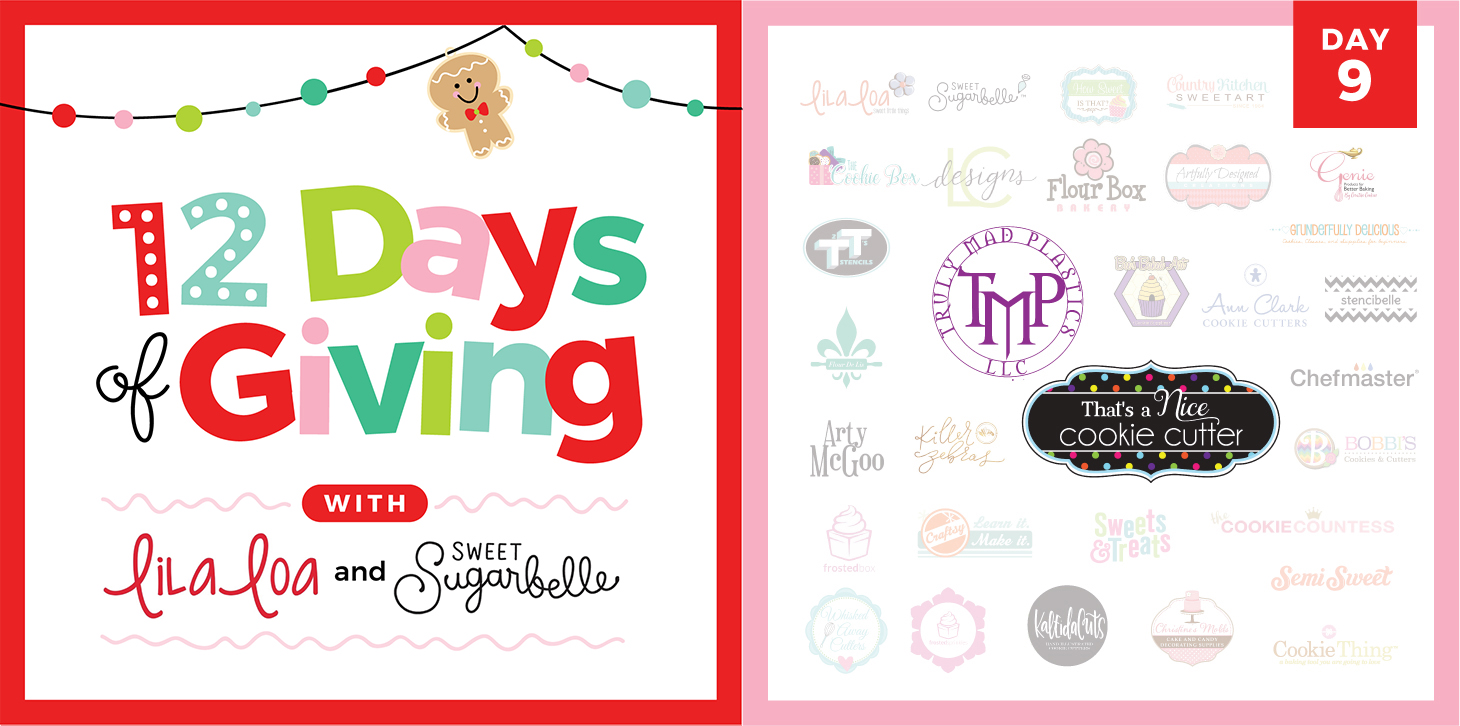 Today's prize is a basically a shopping spree, and who doesn't love a shopping spree? One lucky entrant will win a $200 gift card from Truly Mad Plastics.
Truly Mad Plastics is a family-owned and operated cookie decorating supply store, and a one-stop shop for all your cookie decorating needs. Custom cookie cutters, icing color, airbrush systems, sprinkles, meringue powder, silicon molds…you name it, they have it!
In addition to a year of sprinkles,  Ann Clark Cookie Cutters is giving away all forty-four cutters released in 2017, which includes the Designer Collection, featuring cutters by Lila Loa, Flour Box Bakery, Sweet Ambs, and Tunde's Creations, along with eight exclusive sneak-preview cutters!
Entering is easy, just follow the instructions below!
The giveaway ends at midnight on December 14, 2017 and you must be 18 years or older to win. Winners will be notified within 24 hours of giveaway close. You must respond within 48 hours or a new winner will be chosen. International entries welcome!
After you've entered here, don't forget to hop on over to visit Lila Loa for your chance to win a $200 gift card from That's a Nice Cookie Cutter!
SaveSave
SaveSave
SaveSave
SaveSave
SaveSave
SaveSave