The Fourth Annual Twelve Days of Giving with Lila Loa and Sweet Sugarbelle, Day Four
Hello, hello! It is now the fourth day of our annual Twelve Days of Giving, and it feels like time is just flying by!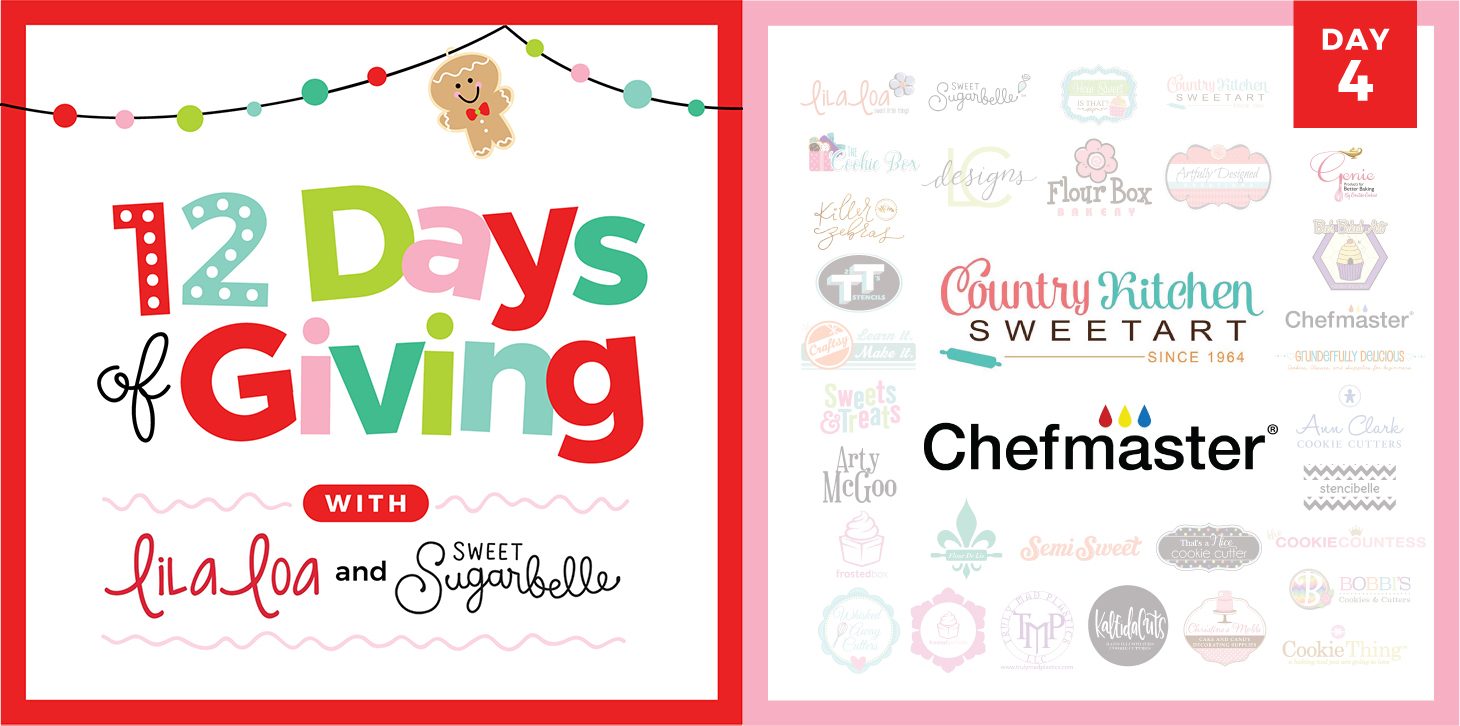 Today's prize is the Ultimate Chefmaster Food Color Package. This includes: a twelve-piece Liqua-gel color kit, a six-piece neon Liqui-gel color kit, a ten-pack of edible ink pens, a two-pack of black edible ink pens, and a twelve-piece airbrush color kit!
I've been using Chefmaster airbrush colors for years, and have recently begun to experiment with the Liquagels. I especially love leaf and spring green, rose pink, and golden yellow.
Chefmaster also offers a line of natural food color, merengue powder, and aerosol color sprays!
In addition to the Ultimate Chefmaster Prize Package, one winner will also win a full 2017 set of Designer Collection cookie cutters from Ann Clark (including all the latest Lila Loa cutters) along with an exclusive sneak-preview gift of five not-yet released designs!
Entering is easy, just follow the instructions below. You can earn additional entries by following Chefmaster on Instagram and visiting Ann Clark's website.
The giveaway ends at midnight on December 10, 2017 and you must be 18 years or older to win. Winners will be notified within 24 hours of giveaway close. You must respond within 48 hours or a new winner will be chosen. International entries welcome!
After you've entered here, don't forget to hop on over to visit Lila Loa for your chance to win a $100 prize package from one of my favorite online decorating supply shops, Country Kitchen Sweet Art!