The Fourth Annual Twelve Days of Giving with Lila Loa and Sweet Sugarbelle, Day Five
Welcome to day five of the Fourth Annual Twelve Days of Giving! I hope you all are as excited as we are each day as more fantastic prizes are revealed.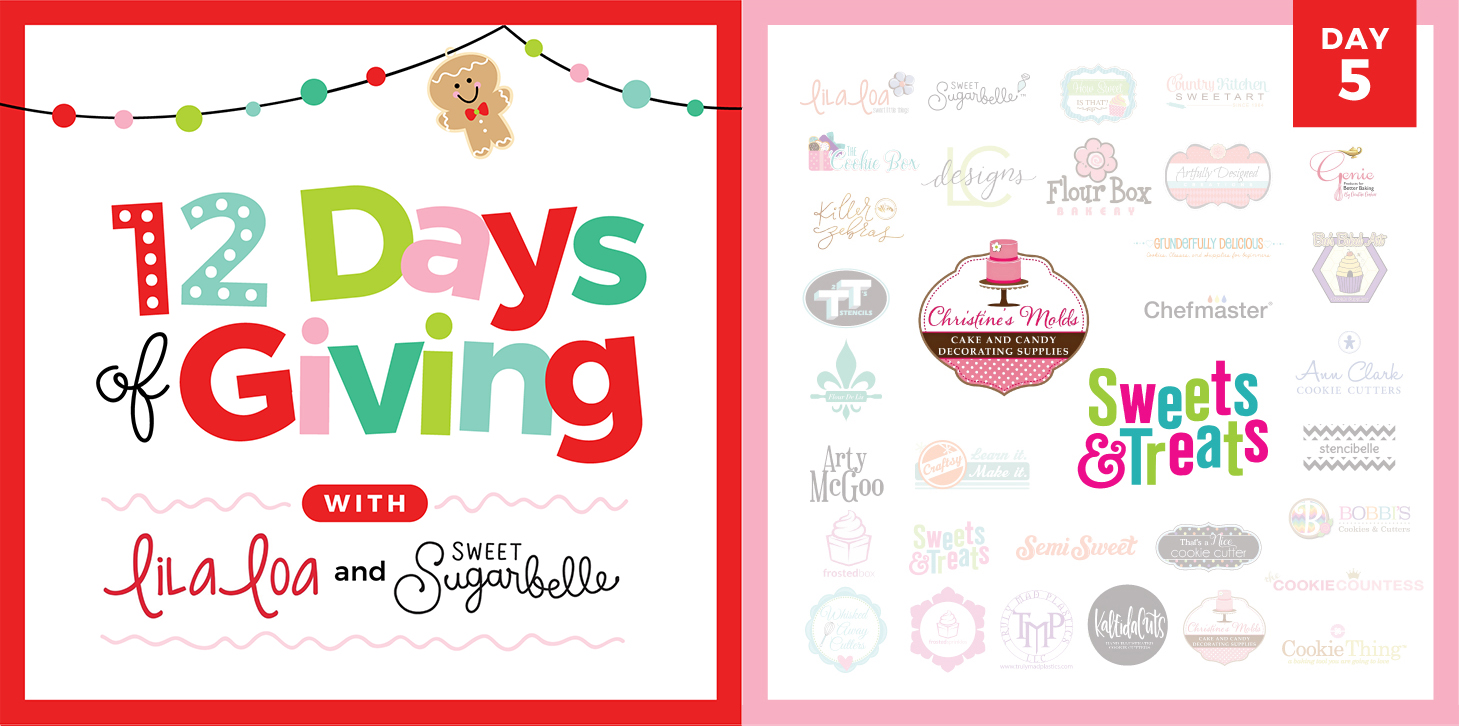 Today's prize is an entire YEAR OF SPRINKLES from Sweets & Treats. This includes: Twenty-four Sweet Sprinkles Mixes (4 oz) – 12 Original Holiday Mixes and 12 assorted solid sprinkles.
If you haven't yet discovered Sweets and Treats, prepare to be amazed! In addition to every sprinkle combination you could possibly imagine, Sweets and Treats also offers greaseproof cupcake liners, paper party products, and more!
If you've been following me for long, you probably know that sprinkles are my kryptonite. I cannot resist! They're the prefect way to accent cookies without a lot of effort. Oh, and just in case you need a reason to justify your sprinkle addiction, you can find nine of them here!
In addition to a year of sprinkles,  Ann Clark Cookie Cutters is giving away all forty-four cutters released in 2017, which includes the Designer Collection, featuring cutters by Lila Loa, Flour Box Bakery, Sweet Ambs, and Tunde's Creations, along with eight exclusive sneak-preview cutters!
Entering is easy, just follow the instructions below!
The giveaway ends at midnight on December 11, 2017 and you must be 18 years or older to win. Winners will be notified within 24 hours of giveaway close. You must respond within 48 hours or a new winner will be chosen. International entries welcome!
After you've entered here, don't forget to hop on over to visit Lila Loa for your chance to win a $100 gift card from Christine's Molds!
SaveSave
SaveSave