The Third Annual Twelve Days of Giving with Lila Loa and Sweet Sugarbelle, Day Four
Every year my family asks me what I want for Christmas, and every year, I enthusiastically reply, "GIFTCARDS!"
This really bugs my brother, who puts a lot of thought and energy into his gifts. But as a mom of four, let me tell you, a gift card is so much more than an impersonal gift. It's like a golden ticket of sorts, permission to shop, and to buy totally "selfish" and impractical things, sans guilt.
Things like expensive lipstick and candles, the overpriced toss pillows you can't stop thinking about…or, if you're really lucky, COOKIE CUTTERS! Because you know we all need more cookie cutters.
If you're as passionate about gift cards as I am, then you're really going to love today's giveaway, a $50 Gift Card from The Cookie Cutter Company!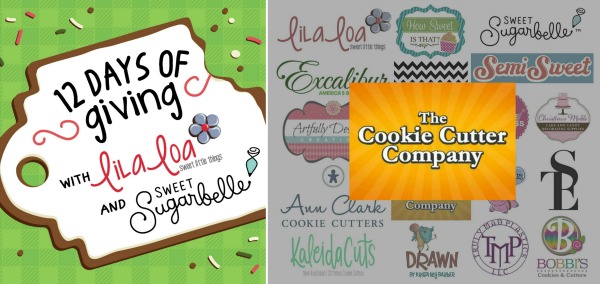 I bet you can already picture yourself filling your online shopping cart with with reckless abandon. For your chance to win, simply follow the instructions below. You have three days to enter so don't wait!
For a complete listing of the Third Annual Twelve Days of Giveaways, click here.