Twelve Days of Giveaways Extravaganza: Day Eleven
There's something about the month of December that makes time pass twice as fast.  Can you believe that we've already reached day eleven of our Twelve Days of Giveaways Extravaganza?
Today's prize is a $50 gift card from one of my first and favorite places to snag cookie supplies, Country Kitchen Sweet Art.  Whatever it is you need, you're sure to find it there.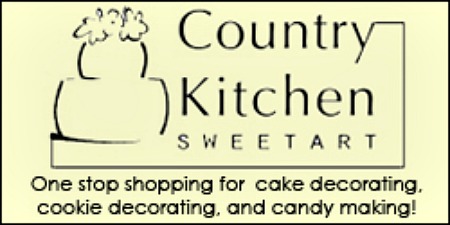 One lucky reader will be selected to win.  All you've got to do is leave a comment below telling me what you would buy if you win (it can be the short list).  For additional entries, visit Sugarbelle's, LilaLoa, and Country Kitchen Sweet Art on Facebook.
Be sure to hop on over to LilaLoa's blog for your chance to win a one year subscription to McGoo U!
For more giveaway madness check out the following links: