Country Kitchen Sweet Art Giveaway
I've been a little under the weather lately but just because I'm not feeling 100% doesn't mean you should suffer too.  So, here's a little giveaway to keep ya entertained while I recover.
Nothing fancy, just a few things that make me happy.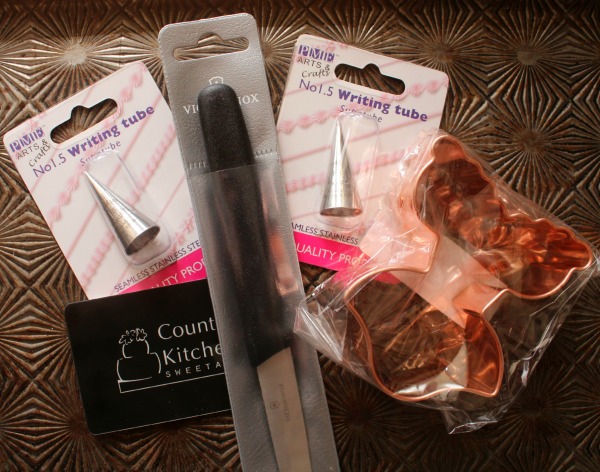 One lucky ready will win a $50 giftcard from County Kitchen Sweet Art, 2 #1.5 PME tips, a corset cutter from Ecrandal, and a sharp knife for hand cutting.
Best of luck to you all!