It has become a holiday tradition for me to ask some of my favorite decorators to share a Christmas cookie idea during the month of December.  Unfortunately, in the midst of all of the holiday hustle and bustle, my next guest Shannon, of Artfully Delicious Cookies came down with the dreaded holiday bug.  In any case, these elf cookies are adorable even after the fact.  Enjoy!

When you read the message "I've been meaning to ask you to do a blog post since last year." from one of your favorite cookie decorators you just start hyperventilating and screaming like a school girl. Then, once all the adrenaline has subsided then you start to FREAK out and then add to your Christmas "to do list".
So, here goes.  Last year I made Penguin Cookies using what Callye's philosophy of "looking outside the cutter".  Maybe it was the busy holiday schedule or a lack of sleep, but I really struggled to find cutters to re-purpose as elves.  Eventually, creativity prevailed.  Here are a few versions using common cutters.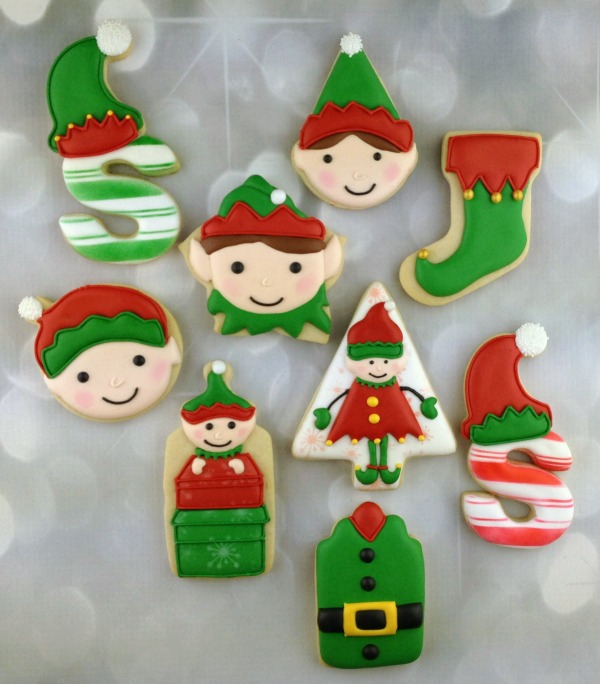 Here's what you need:
Green piping and flood icing

Red piping and flood icing

Flesh tone piping and flood icing

Black piping and flood icing
I started by sketching different "elf faces" on cutters that I thought looked similar to an elf face. Then start decorating by outlining the face with flesh toned icing and flood in.  After that has dried I did the hat and the collar if there is one. I prefer to do the face first but you can do it however you like to decorate.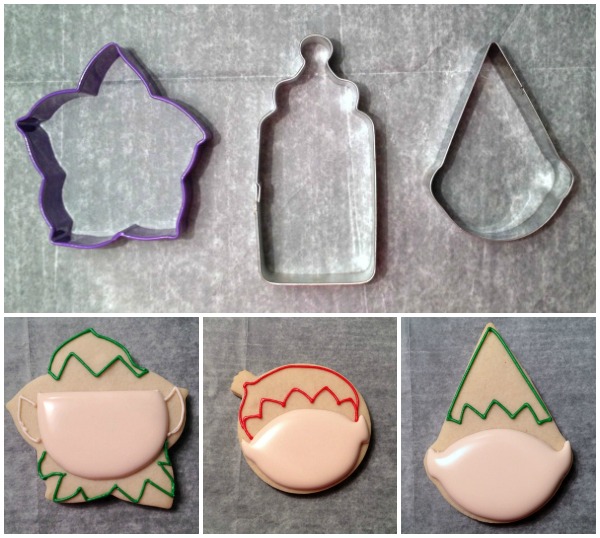 Add hair to the face if you choose. Then decorate the top of the hat with a white ball of flooding icing and cover with white nonpareils. Fill in the white for the brim of the hat. You know how hard it is to remember to take pictures as your decorating. A blog post is hard work!  Add eyes, nose and mouth and you are all set!
If you are scared to attempt a face you can still make "elf" cookies by decorating it to fit in with the elf theme.  I pieced the dough together for the "S" and the Santa hat. I piped the "S" and flooded. Once it was dry I used my Candy Cane Stripe stencil to add stripes and then proceeded to decorate the hat.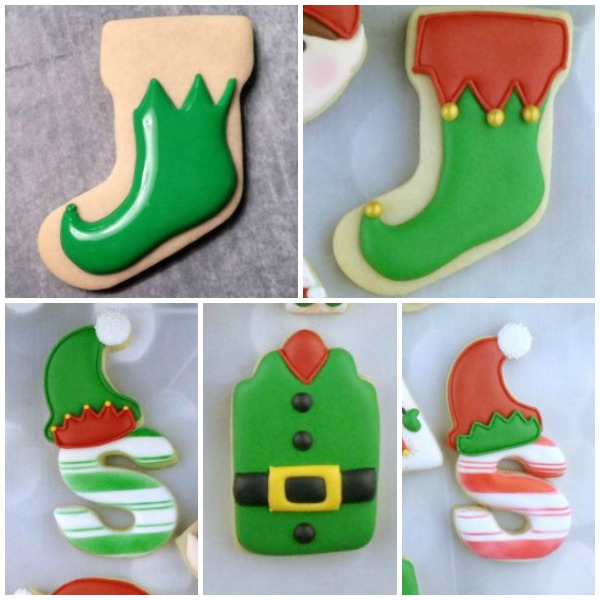 Here are some close up of the cookies. Thanks for reading and thank you Callye for asking me, a cookie decorators dream. Merry Christmas.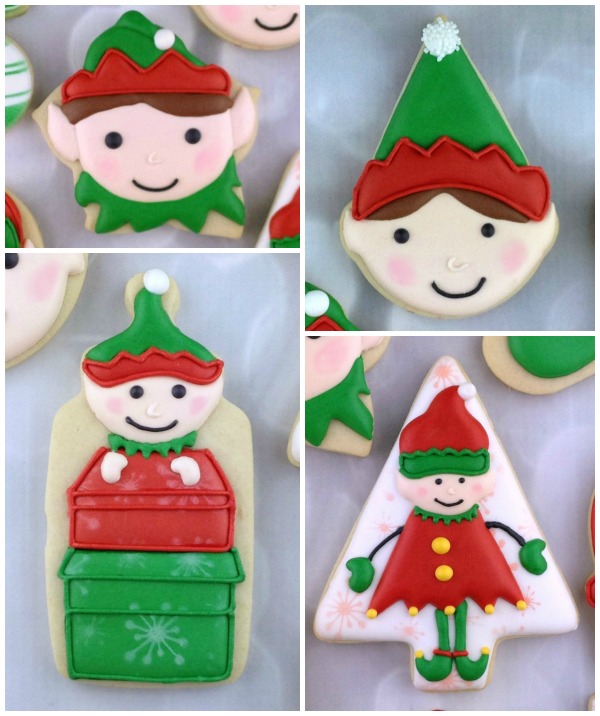 Be sure to follow check out Shannon's Etsy Shop, Artfully Designed, or her Facebook page, Artfully Delicious Cookies.  For more elf cookie ideas check out these posts: