I did it!!! I made it a WEEK! A week of cookies! Yesterday, I asked others to join me on this adventure! Many of you were concerned about such a long commitment. Never fear, I am pretty easy going! With three kids under six, I know first hand that everyone has different schedules and obligations, so I decided it would be best for each person to choose the amount of time they would like to participate. A week, a month, or even the whole year, whatever feels good to you! The point is to get creative, have fun, and maybe learn a little something along the way! I cannot WAIT to see what everyone comes up with! If you would like to share your daily cookie, feel free to post it in my new Flickr group A Cookie-a-Day. My cookie of the day was actually a gift, for a girl with a heart of gold. She doesn't know that she's getting them yet, SOOOO it's a bit of a spoiler, but I couldn't wait.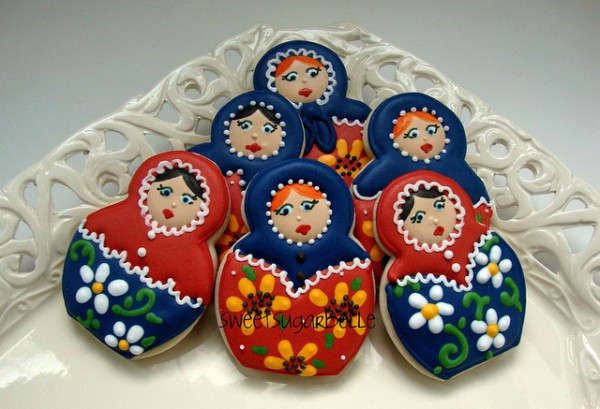 Day 7
Meanwhile, I had a VERY good day! Early this morning I went to a baby shower for my childhood friend Danna. It was so good to see the girls. I have been known to prefer city life, but you cannot compare to the bond that is formed between a small group of kids that went to school together for 12 or more years. In a way, we are like a family. We loved, we fought, we made up, we had fun, tears, and we all share great memories. The best part is, when we get together, it's like we never missed a beat. It was good to see the girls!
As for the actual shower, I somehow managed to get hopelessly lost along the way (with my husbands help) and I was REALLY REALLY late and REALLY embarrassed! Especially since I was suppossed to contribute cookies! I finally made it, just a mere HOUR and a HALF late, but it wasn't a big deal at all. Luckily, my buddy Patty likes to be fashionably late as well

so I wasn't alone!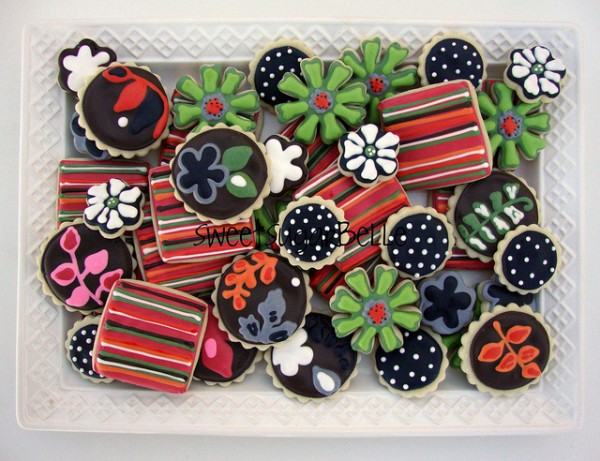 I made these cookies to match the bedding Danna picked for her long awaited baby girl!